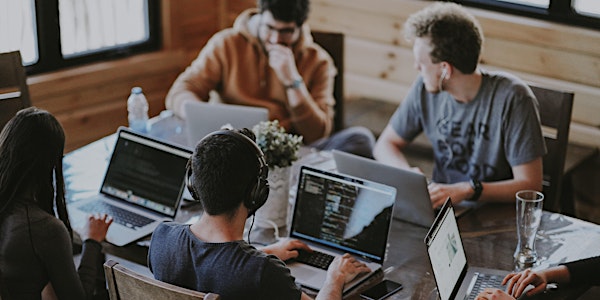 [MRANTI Webinar]Convergence:A Holistic Approach to Meet Societal Challenges
[Webinar Series]Convergence: A Holistic Approach to Meet Societal Challenges
About this event
In light of the ongoing Movement Control Order (MCO) and MaGIC's recent survey having conclusive data that only 2.9% of start-ups are confident in surviving through MCO - MaGIC will be bringing you its Webinar series, a platform for online live sessions with industry experts and entrepreneurs to shed light on the various ways to strategise and thrive in a time of crisis, such as the one brought about by the COVID-19.
Each topic in the series will dive into the different areas of business and offer tools and insights for business sustainability, followed by a Q&A session. We at MaGIC will strive to provide a platform of support for our entrepreneurs as best we can.
Our next speaker will be Dr Nora Savage
Dr Nora Savage,
Dr Nora Savage obtained her bachelor's degree in Chemical Engineering in 1992 from Prairie View A&M University in Prairie View, Texas. She received two Masters Degree (in Environmental Engineering and Environment Science) from the University of Wisconsin-Madison, located in Madison, Wisconsin in1995, and a doctoral degree in Environmental Science from the same institution in 2000.
Currently, she serves as Program Director for the Nanoscale Interactions Program housed within the Chemical, Bioengineering, Environmental and Transport Systems Division of the Engineering Directorate at the National Science Foundation. Her responsibilities include the management and coordination of technical scientific review panels and management of a grant portfolio of environmental nanotechnology research projects. Additional responsibilities include budget coordination, science policy communication, preparation of technical documents and interactions with diverse stakeholders to communicate and implement the mission of the Foundation. These responsibilities necessitate convening meetings and workgroups composed of a variety of stakeholders to obtain consensus around convergent efforts which advance environmental science and engineering.
Nora is one of the Foundation's representatives on the Nanoscale Science, Engineering and Technology (NSET) subcommittee of the National Science and Technology Council that implements and coordinates activities and strategies of the National Nanotechnology Initiative (NNI). She has served as a representative for the NSET since 2001 when she was employed by the U.S. Environmental Protection Agency.
Nora is committed to increasing diversity in science and engineering fields. The pathway towards achieving a sustainable, healthy, and peaceful world lies in the involvement of, dialogue with and inclusion of all members of our global society.
SESSION DESCRIPTION
Government agencies, research organisations, industrial organisations and community groups are coming together to devise long-lasting solutions to societal and environmental challenges. Moving away from the traditional single or interdisciplinary methods, the convergence method combines deep integration and dialogue among multiple disciplines from different stakeholder groups to produce outcomes that are more robust, resilient, inclusive, and innovative.
A critical factor to realise convergent approaches is to engage in meaningful and transparent dialogues with multiple individuals and groups to fashion novel tools, approaches, and technologies.
In this session, we will discuss the points for developing techniques that can assist in the creation of spaces in which true convergent dialogue can be achieved. We will also be highlighting an example of such an approach; the National Science Foundation's Convergence Accelerator.
As our global society encounters increasing complex issues concerning public health, environmental degradation and so much more, we must fashion adaptable, holistic and system-based approaches to successfully resolve them
KEY TAKEAWAYS
Why a new paradigm is critical
Traditional siloed approach VS. convergent approach
Distinction between collaborative, interdisciplinary, transdisciplinary, and convergent approaches in meeting challenges
Depth and material cycle approach enabled through convergence
Steps for successful convergence
National Science Foundation (NSF) Convergence Accelerator case study
COURSE BREAKDOWN
45 minutes presentation
15 minutes Q&A
WHY JOIN US?
"Very helpful and informative. Innovative platform. I learned many things which I may not have discovered on my own based on the limitations of my time and knowledge. So, attending the MaGIC talks has opened up my mind to new knowledge and insights. I am so grateful to the MaGIC platform."
"Thank you for the useful information, tools and resources shared during the session" - Chang Seng
"Great sessions to enhance our knowledge to improve what we don't know" - Chan
"I like the tools that's provided, I see that it will be useful" - Nora