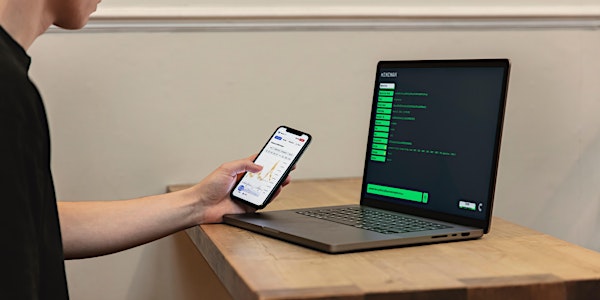 [MRANTI Webinar]How Different Ecosystems Connect with the Metaverse
[MRANTI Webinar]How Different Ecosystems Connect with the Metaverse
About this event
In light of the ongoing Movement Control Order (MCO) and MaGIC's recent survey having conclusive data that only 2.9% of start-ups are confident in surviving through MCO - MaGIC will be bringing you its Webinar series, a platform for online live sessions with industry experts and entrepreneurs to shed light on the various ways to strategise and thrive in a time of crisis, such as the one brought about by the COVID-19.
Each topic in the series will dive into the different areas of business and offer tools and insights for business sustainability, followed by a Q&A session. We at MaGIC will strive to provide a platform of support for our entrepreneurs as best we can.
Our next speaker will be Ben Fairbank
Ben Fairbank
Ben Fairbank is the co-founder and CEO of Metaverse builder RFOX (RedFOX Labs). With over 2 decades of global experience in fast scaling tech companies, company turnarounds and change management, Ben is an expert in CEX and culture.
Ben is focused on building interoperable platforms that focus on digital inclusion and empower its users to create and earn. Having lived in more than 12 countries and held positions at C Level in various fortune 500 companies.
Ben is an entrepreneur, father, writer, blockchain influencer, and a simple man with big dreams for a better future.
SESSION DESCRIPTION
Join us in the third instalment of the Metaverse series. We will be discussing the Metaverse, NFTs and Gaming and how the different Blockchains, Crypto and Tech Ecosystems connect with the Metaverse with reference to the RFOX VALT.
KEY TAKEAWAYS
Emerging markets within the Metaverse.
Examples of types of games/e-commerce products that may be integrated.
Walkthrough of the RFOX VALT to understand the current MVP.
Understand the concept, functionality and the merging of other products and ecosystems with reference to the RFOX VALT.
COURSE BREAKDOWN
45 minutes presentation
15 minutes Q&A
WHY JOIN US?
"Very helpful and informative. Innovative platform. I learned many things which I may not have discovered on my own based on the limitations of my time and knowledge. So, attending the MaGIC talks has opened up my mind to new knowledge and insights. I am so grateful to the MaGIC platform."
"Thank you for the useful information, tools and resources shared during the session" - Chang Seng
"Great sessions to enhance our knowledge to improve what we don't know" - Chan
"I like the tools that's provided, I see that it will be useful" - Nora