MSK MRI Workstation Workshop Radiology Conference Dubai March 31st -1st Apr...
Description
MSK MRI Workstation Workshop Dubai Abu Dhabi UAE Saudi Arabia

This event is over. For our next workshop in Abu Dhabi please visit this link or click on the image below
ABU DHABI MSK MRI Mini Fellowship and Workshop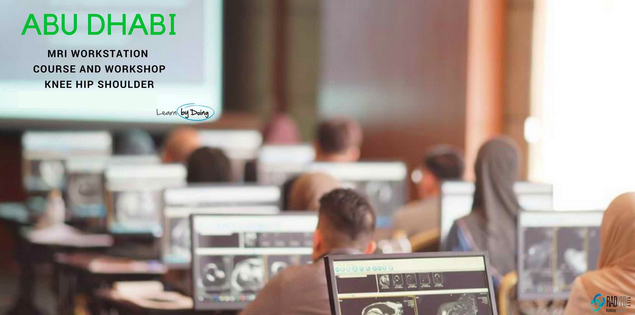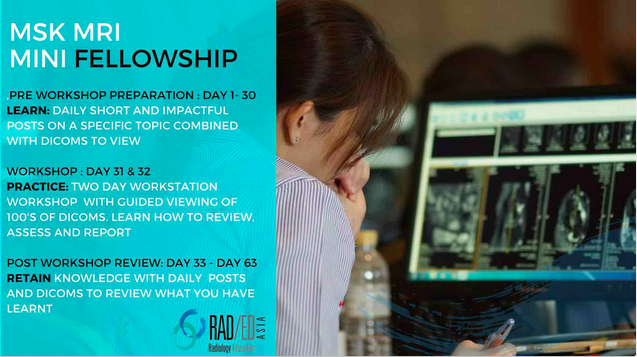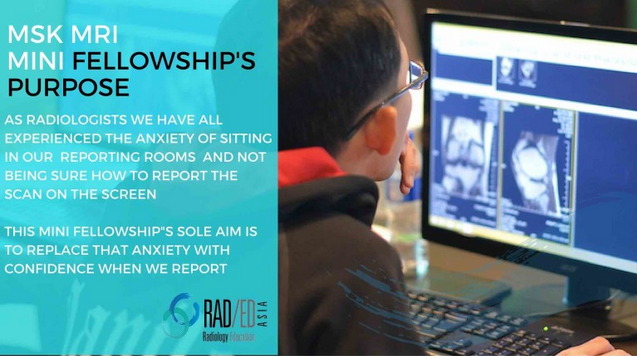 MRI WORKSTATION WORKSHOP: KNEE, SHOULDER AND HIP
We are bringing our popular workstation based workshops to Dubai in 2017 beginning with the MSK MRI Workstation Workshop where we will cover Knee, Shoulder and Hip.
Why are we having workstation based workshops and not endless days of lectures? When we report at work, we dont have someone showing us just selected relevant images to make a diagnosis, we have a full dicom study to evaluate and report. We need to be able to evaluate all the information to make the diagnosis and very importantly exclude irrelevant information. Our workshops are based on learning by guided viewing and evaluating 100's of dicom scans on individual workstations, just like you do at work. We feel that this is the only way to learn.


There is a big difference between receiving information and actually learning something that you can put into use in your daily reporting. You can get endless information by going to a conference, but how much do you remember (not much) and how much do you know well enough to put into practice back at your work (even less). Learning to report an MRI confidently is quite different to having the facts about pathology presented on a slide or video to you.

How did you learn to ride a bike? By watching a presentation or getting on the bike and practicing? Its the same when you are learning MRI. There is a whole science to learning and remembering, but two of the most important aspects of learning are being actively involved in the learning and repetition. When you sit back and see 1 or 2 slides or videos of an abnormality you have very little idea of how to put that into practice and its likely to be forgotten by the time you get to reporting. However, when you actively scroll through 20 or 30 dicoms of say meniscal tears, find the abnormality yourself, work out how to differentiate it from mimics...Thats when you learn and remember.


Viewing hundreds of dicoms on your individual workstations is central to the workshop. We have short lectures on a topic to give you the fundamentals, then its viewing, with guidance, of as many dicoms as possible.

We are aiming this workshop at those who have limited to intermediate level experience with MSK MRI. The full programme is below.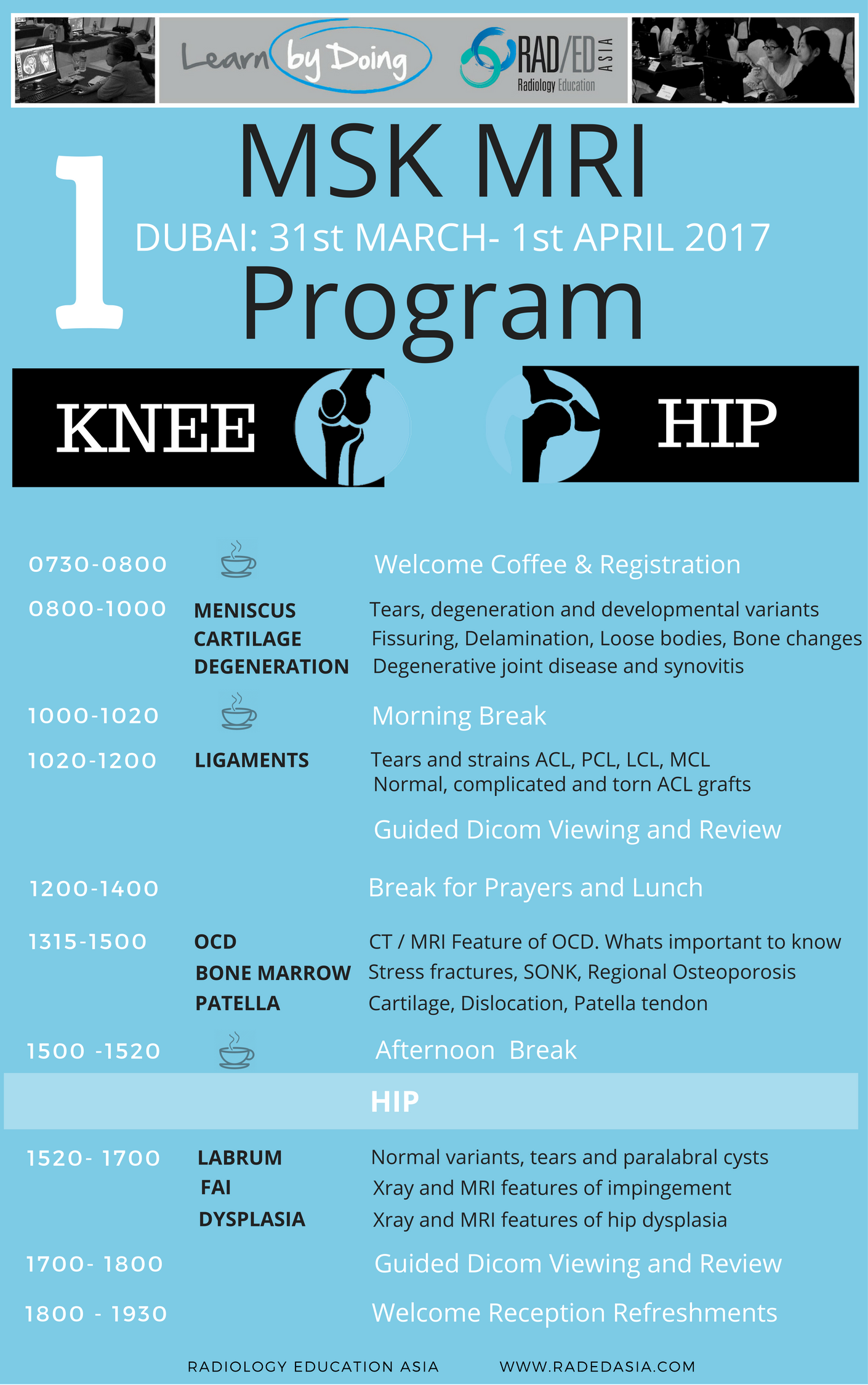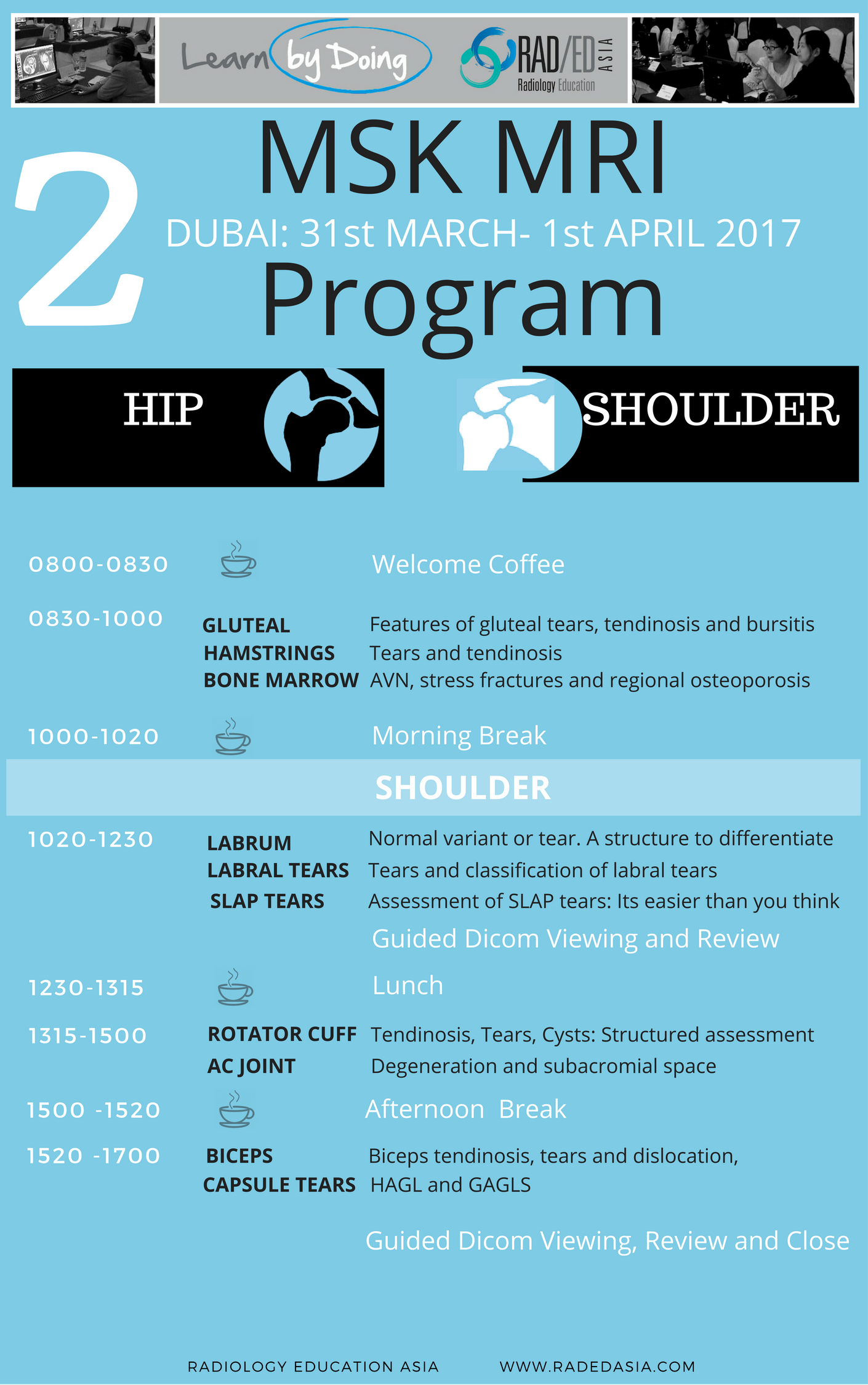 The workshop will be delivered by Dr Ravi Padmanabhan. Dr Ravi was trained in Medicine and Radiology in Melbourne Australia and has been fellowship trained in MSK MRI. He has worked at sports imaging centres for elite level athletes reporting MRIs and has extensive experience in reporting and teaching MRI having run MRI Workstation Workshops in SE Asia and Australia for over 10 years. The workshops run in SE Asia this year have all been sold out.


One of the features of our workshops has been people bringing in scans for review. This is a great way for everyone to learn, gives you an opportunity to discuss scan protocols and we encourage this.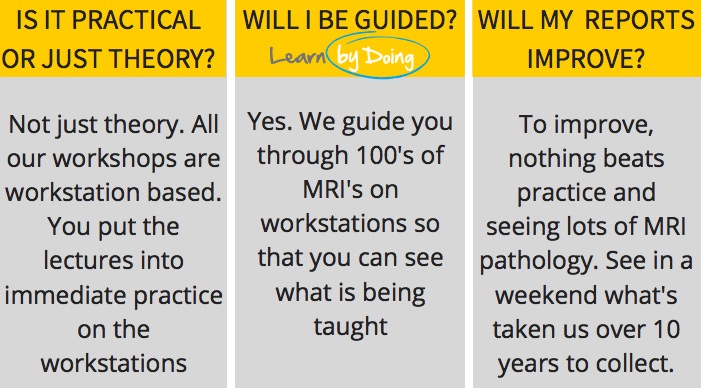 How you will actively learn:
Fellowship style learning where you actively look and are guided through full dicom studies on individual workstations and can ask questions to clarify doubts.


Guided viewing of MSK MRI pathology in 100's of dicom studies. See in a weekend an extensive amount of pathology thats taken us over 10 years to gather.

View dicom studies from various field strength MRI's and learn how to assess both arthrographic and non arthrographic studies, so that you are not limited to only one sort of imaging.
Learning is not just gathering facts. Its no use if you cant retain and recall that knowledge when you need it. Our structured method of learning increases your ability to retain and recall the knowledge you gain when you need it when you are back in your own clinic or hospital.
Whats Included?
FDA approved Dicom Viewer and PACS.

External monitor (to connect to your own laptop).
Online Interactive work book with ongoing access.

Lunch and morning and afternoon refreshments for both days.
Welcome reception for all registrants and faculty on the first day.
CPD:
Dubai Health Authority and HAAD: HAAD have confirmed they will recognise CME points granted by RANZCR for Category 1 CPD. We are currently awaiting a reply form the DHA and will update as soon as we have confirmation.

Australian and New Zealand Radiologists: 33.5 RANZCR CPD points can be claimed for attendance at the workshop
RCR: RCR recognises CPD points awarded by international colleges and points awarded by RANZCR will be recognised by RCR.
Where is it being held?
We will be holding the workshop at the Taj Palace Hotel. This is a very new and impressive hotel and is close to the airport and Dubai Mall and will be a great venue. If you are planning to travel with family, the hotel has many activities for children with a specific Kids@Taj programme.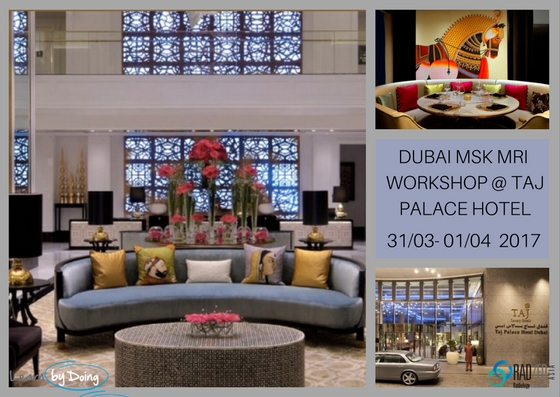 Our other sites.

Radiology Education Asia : www.radedasia.com

Linkedin: https://www.linkedin.com/in/radedasia
Email: info@radedasia.com

#radedasia, #mskmrikl, #radiologymalaysia, #mskmri

Organiser of MSK MRI Workstation Workshop Radiology Conference Dubai March 31st -1st April 2017: Radiology Education Asia