"Multi-Dimensional Collages" is the second talk by one of the four Nadas artists, Nora Byrne ( for Children aged 7 and above)
About this Event
Nora Byrne's talk will start with a short introduction, where she outlines her history as an artist and lead into how she uses art to explore and connect with places around her. She will connect this to drawing, working with color, writing, and working with found materials. She will use my own drawings and collages to illustrate her ideas and briefly touch on the idea of making three-dimensional work. 
From found objects she will lead into a short explanation of her work's relationship with sustainability, why she used second hand materials and the different ways in which artists can experiment with making their work more sustainable.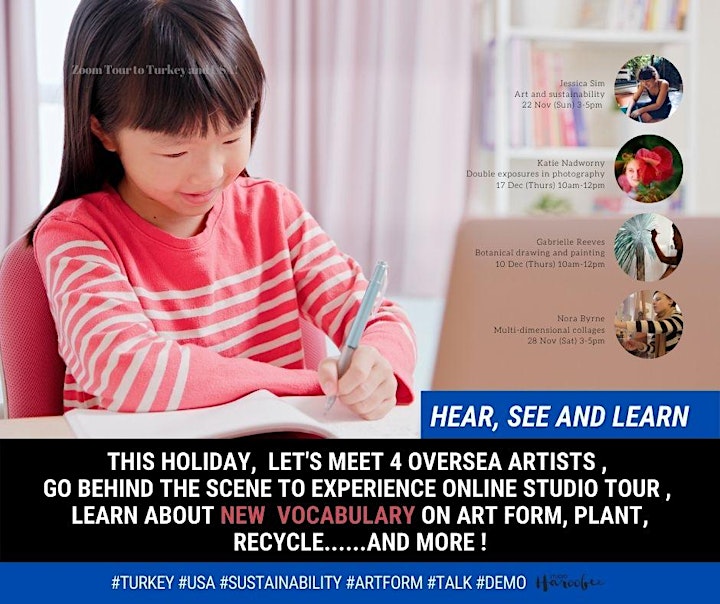 Nora Byrne is an artist who grew up in New Hampshire, in trees and rivers and snow. This was a small place where she learned to love dirt and dark for the plants and the stars that came with them. Then she moved to the city. There she found lights and noise and places that were always changing. She found dirt and dark, too, and lots of rubbish that could tell stories about the city. She found people and their stories, and found that buildings have stories, too. Now she works in Istanbul, searching the city for stories in paper bags, in books and in buildings, learning how to talk to the walls and the walkways so they can tell her where to wander.
 Nora Byrne graduated from Sabanci University with an MA in Visual Arts, and is a current resident at Nadas Istanbul, where she works as the head designer, leads classes and workshops, and co-organizes their artist residency.