About this Event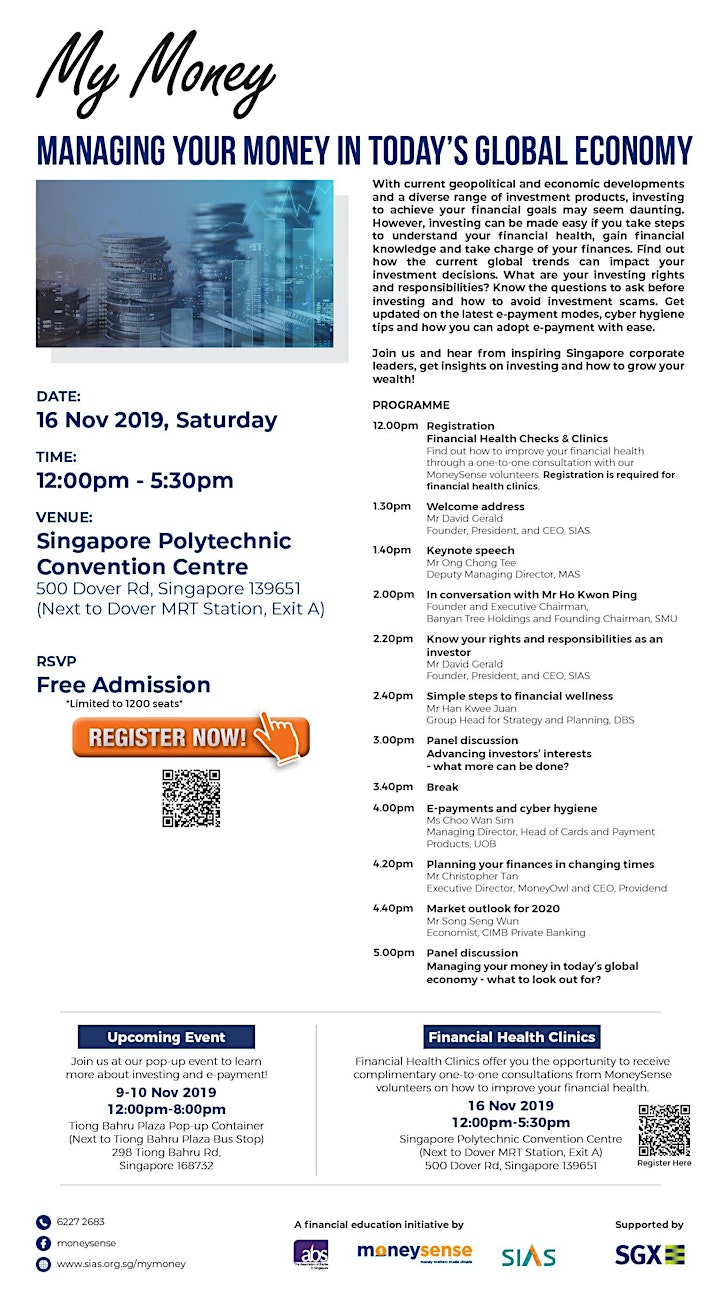 Investing can be made easy if you take steps to understand your financial health, gain financial knowledge and take charge of your finances.
Join us at My Money Seminar!
Hear from inspiring corporate leaders on how to grow your wealth through investing.
FINANCIAL HEALTH CLINICS
Financial Health Clinics offer you the opportunity to receive complimentary one-to-one consultation from MoneySense volunteers on how to improve your financial health.
Click here to register for your Financial Health Clinic Session!
Please Read Before Submission
In line with the Personal Data Protection Act 2012, by submitting this form, I hereby give my consent to Securities Investors Association Singapore ('SIAS') to collect, use and disclose my personal data for the purposes of administering and processing of events and/or to disclose this information to SIAS Partners and/or for communication pertaining to event registration.
I am aware that I may withdraw the consent provided by me at any time by contacting admin@sias.org.sg. However by withdrawing the consent, you will not be included in the pre-registration list managed by our vendor onsite of the event. You might be denied of entry to the event if the limit of seats has been reached.
Thank you.
SIAS Management.