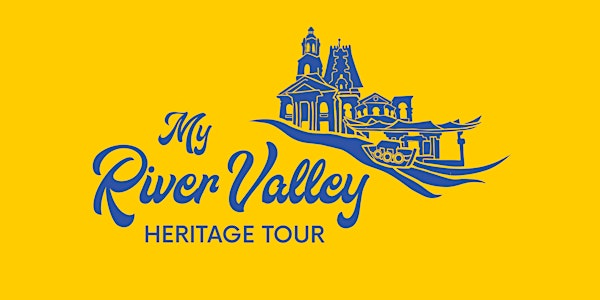 My River Valley Heritage Tour [English] (16 October 2022)
Trace the story of economic development in Singapore through the clans, synagogues, temples and churches in River Valley
When and where
Location
Fort Canning MRT Station (Exit B - Street Level) 170 River Valley Road Singapore, 179038 Singapore
About this event
Do you know who Oxley Road was named after? Do you know about all the different communities that contributed to Singapore's economic development, and how they all gathered in River Valley?
My River Valley Heritage Tour explores the rich multicultural and multireligious landscape of the River Valley neighbourhood. This will take us through many shophouses, places of worship and other landmarks around the Singapore River. Our tour does not just focus on the great historical figures that gave rise to many of these places, but also on the everyday people and communities that breathe life into these places
Who should come?
Everyone is welcome to participate in this exciting tour! All individuals MUST be vaccinated.
Duration & Meeting Point
Approximate Duration: 3.0 hours or so
Language: English
Please meet at Fort Canning MRT Station Exit B (Street Level) fifteen minutes before the start of the tour.
The tour will proceed rain or shine.
The tour will end at Mohamed Sultan Road.
What to bring and wear?
As we will be entering several places of worship, please wear respectful attire which includes: (1) a collared, modest shirt or blouse with sleeves, covered shoulders, (2) long pants (e.g. jeans) or skirts that cover your knees, (3) covered shoes.
Please do not wear singlets, sleeveless / spaghetti-strap or low-cut tops, shorts or miniskirts, slippers or sandals. Thank you!
Please do not bring cigarettes, alcohol, meat or any food, or dangerous items with you or in your bag to be respectful to our different places of worship!
We are fortunate enough to enter some restricted sites along the tour which are usually not open to the public. Security at these sites are high for peoples' safety, and we need your help bringing your NRIC, FIN or passport to enter some of these restricted sites.
Do bring hand sanitiser, insect repellent, EZ-Link card, a bottle of water, an umbrella, and earphones with a standard 3.5mm audio jack (for use with radio receivers that allow you to hear our volunteer guides from afar)
Asthmatic individuals are encouraged to bring their inhaler
COVID-19 Safety Precautions
Mask wearing is optional.
Please arrive 15 minutes before the tour for registration.
All participants must be fully vaccinated.
Please do not sign up for the tour if you are unsure of your schedule. Our volunteers have committed their time and effort to run these tours, and your absence discourages them from organising more physical tours.
If you sign up for our tours but are feeling unwell or are unable to make it, please cancel your ticket.
Participants who have signed up for our tours that do not turn up will be permanently banned from My Community's future tours.
Disclaimer
By agreeing to participate in the tour, every participant will be responsible for any injury, loss of damage due to careIessness of other actions on his/her part or that of children under his/her charge.
It is compulsory for a parent/guardian to accompany any child of or under the age of 12
Videos and photographs may also be taken during the event. By registering for this event, you give My Community full rights to use the photos for marketing and publicity.
For updates:
Follow us at @mycommunitysg on Instagram and @myqueenstown on Facebook.
Visit www.mycommunity.org.sg to learn about My Community's initiatives.