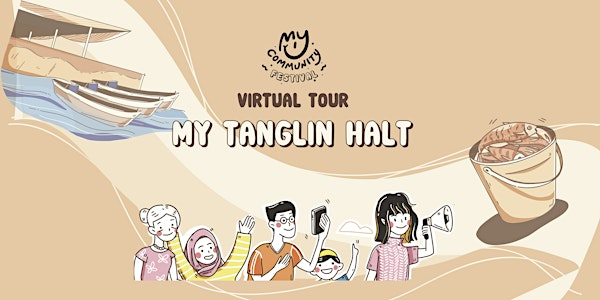 My Tanglin Halt Virtual Tour
Explore one of Singapore's most iconic neighbourhoods through the virtual tour
About this event
Do you know that the first HDB flats, first branch library and polyclinic are located in Queenstown?
My Tanglin Halt Virtual Tour traces the evolution of Queenstown as Singapore's first satellite town. The virtual tour visits landmarks such as the first HDB flats along Stirling Road, the former Malayan railways and black & white bungalows at Wessex estate.
Participants will hear first-hand accounts of the charming neighbourhood from long time residents in Tanglin Halt and Stirling Road.
Duration & Meeting Place
Approximate Duration: 1.5 hours (10am-11.30am)
Date/Day: Sunday, 20 December 2020
Language: English
Venue: Zoom Live-Streaming (A zoom webinar link will be sent to the participants 1 day before the event)
For updates: Visit www.facebook.com/myqueenstown or www.mycommunity.org.sg for updates