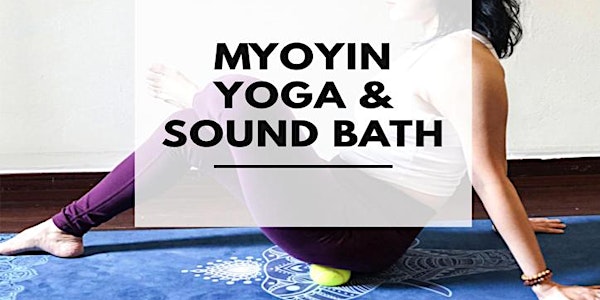 MyoYin Yoga & Sound Bath
MyoYin Yoga & Sound Bath
Date and time
Thu, 25 Jun 2020 19:15 - 20:30 +08
Location
195 Pearl's Hill Terrace 195 Pearl's Hill Terrace Singapore, 168976 Singapore
Refund Policy
Contact the organiser to request a refund.
Eventbrite's fee is nonrefundable.
About this event
A combination of manual movement techniques in Myofascial Release Therapy (MFR) along with Yin Yoga.
Myofascial Release is a technique that involves applying gentle pressure on the myofascial connective tissue restrictions, knots in the body. MFR works by targeting fascia which is the second-largest sensory organ behind our skin. The techniques and tools can be used to manipulate muscles and fascia in order to free up tension and adhesions, bring hydration, and promote fluid movement around the body.
Yin Yoga is a deep, meditative and profound practice. With longer, more passive holds, the yin style involves surrendering into poses and exploring them for longer periods to let go of tensions stored in the body and to calm the nervous system. This practice helps to target deeper connective tissues especially around the hips, pelvis and lower spine.
You will be further returned to holistic resonance by tuning to Sound Healing using singing bowls, Tingsha and chime to open heart and crown to receive divine energy. This practice will utterly transport you as you lay in rest enveloped in the healing vibrations of Sound Bath. Expect to leave feeling centered, dialed in and ethereal — and don't be surprised if you get the best night's sleep of your life!
Sound healing works on the principle that everything in our universe is energy which has a vibration. Everything in existence with the universe is in a vibrational state.
The session is set to hold in a small group to allow each participant to have a quality of practice that benefits their well-being.
Wear comfortable clothes to stretch and lay down; bring your own water, a shawl or cardigan to cover yourself and lastly an open heart.
Location: 195 Peal's Hill Terrace #02-13A Singapore 168976
Direction to our space
Direction via MRT (Chinatown MRT, Exit C)
1) Take the blue line (Downtown line) or purple line (northeast line) to MRT Station.
2) Get out via Exit C.
3) Walk through People's Park Hawker Centre and exit from the back of the food centre. You will see a carpark and exit from the back of the food centre. You will see a carpark gantry (Not the Multi-storey carpark) and a long flight of steps slightly further up.
4) Walk up the flight of sheltered stairway.
5) You will see the main lobby of the building.
6) Head up to level 2 and turn right. Walk along to the end of the corridor, we are located just before the end.
Price: S$20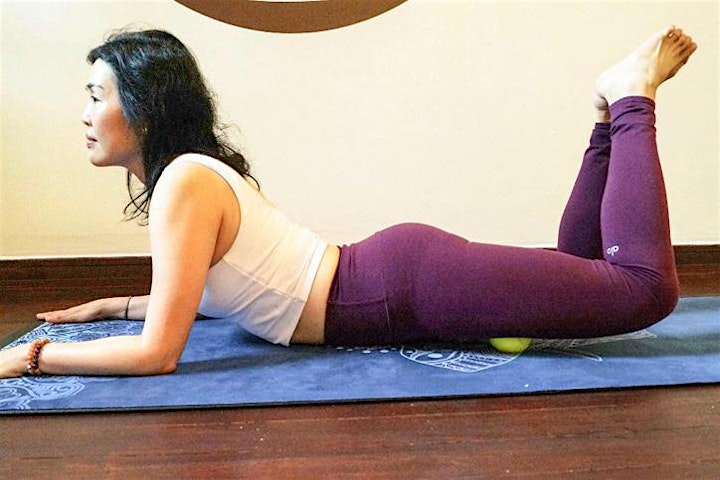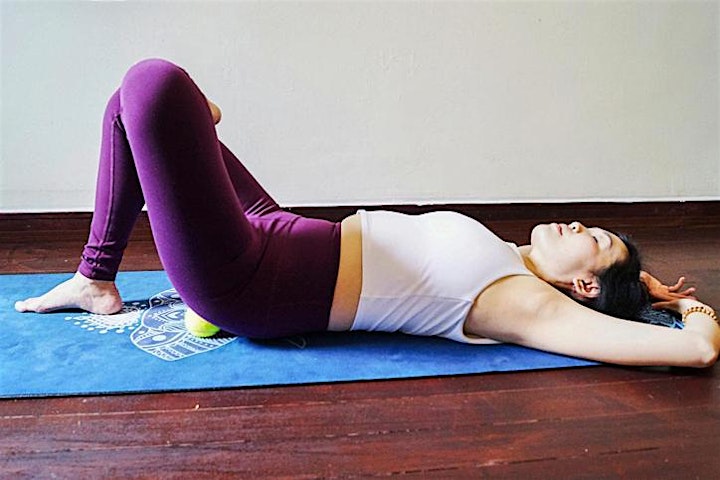 About the organiser
MY PERSONAL AWAKENING…
I experienced my first taste of yoga while working for a high stress corporate trading company where I began my training as a yoga therapist.
Through years of continuous training in the same field, it set me onto a path of questioning the nature of existence and realms of reality beyond our understanding of life.
Since then my path has evolved beyond yoga study toward more holistic healing work.
I have spent the last few years engrossed in the disciplines of Reiki Healing, Sound Healing, Yin Yoga, Yoga Therapy, Meditation and Tantra.
It is through this research that I began to identify a connective commonality between these modalities and their energetic footprint on our bodies.
The goal is to grow so strong in the inside that nothing on the outside can affect your inner wellness without your conscious permission.
I inspire to share the tools and practices I have gathered to help you find balance grounding and provide a safe space for your well being.