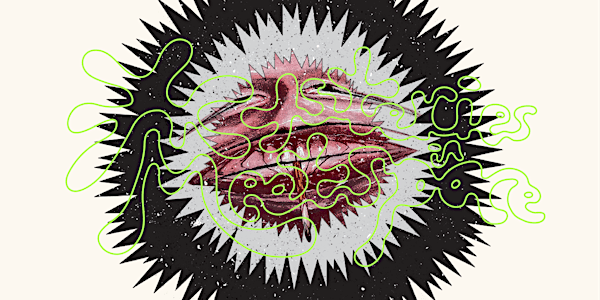 Mysteries in Meatspace
Strange Weather & Mama Magnet presents Mysteries in Meatspace
When and where
Location
666 666 Singapore, 666 Singapore
About this event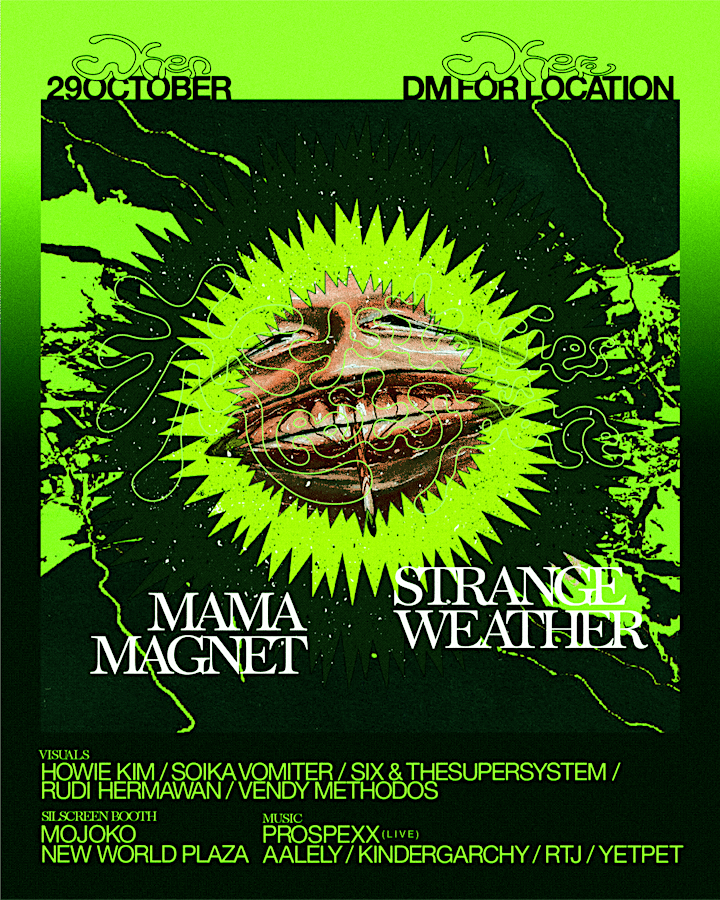 **Venue will be released 1 day b4 event
With recent paradigm shifts that are shaping our perception of time, space, value and non-materials, Strange Weather and Mama Magnet are building audio-visual vocabulary with a network of Southeast Asian artists, musicians and performers to create encounters for the community to navigate unconventional futures.
Visuals + Art
Live Silkscreen - T-shirt Booth
Bring your own tee for $15 print or ready made tee's for $25
Drink Vendor (6pm - 3am)
Official vendor for - frozen slushies, Mezcal based cocktails, wine, beer, spirits and water
Food (9pm - 1am) - Venue Carpark.
Official vendor for Plant based burgers, snacks - best truffle cheese burger in Singapore and more.
Sound
An evening filled with absurd realities and stranger sounds.
Set timings below...