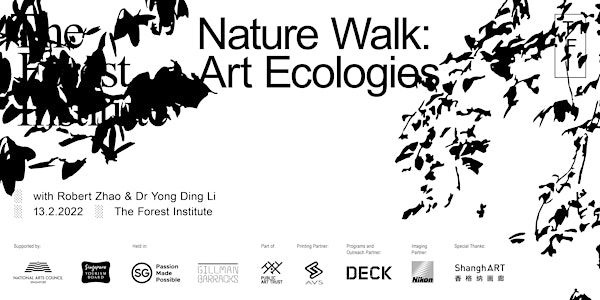 Nature Walk: Art Ecologies with Robert Zhao Renhui and Dr Yong Ding Li
Join Robert Zhao and Dr Yong Ding Li as they explore the ecology of the secondary forest.
When and where
Location
Gillman Barracks 7 Lock Road Singapore, 108935 Singapore
About this event
Although ecological art is oftentimes erroneously conflated with environmental art, it differentiates itself from the latter with its particular focus on functional ecological systems-restoration. A special Nature Walk jointly conducted by The Forest Institute co-initiator Robert Zhao and established conservationist/ecologist Dr Yong Ding Li, pays particular attention to the relationship between art and science in the research-oriented approach of the development of ecological artworks. By leading participants on a walk that draws close attention to the web of interrelationships within the ecology, the walk's conductors offer possible approaches towards activating our connections to the environment through different lenses.
Meeting point: Entrance of The Forest Institute
Conducted in English
Note: Please come in comfortable clothes, walking shoes and with insect repellent. Children below the age of 12 should always be accommodated by parents or guardians. DECK and The Forest Institute shall not be responsible or liable in any way for any loss, injury, mishap (including personal injury) of any participant involved in the programme.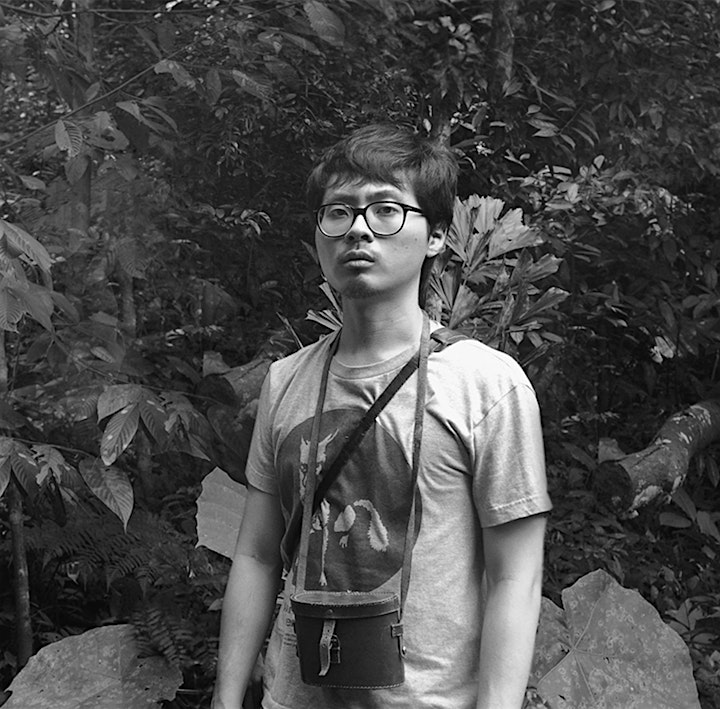 About Robert Zhao Renhui
Robert Zhao Renhui is a multi-disciplinary artist and the founder of the Institute of Critical Zoologists. His artistic practice addresses humanity's relationship with nature, and is characterised by a longstanding interest in investigating sites defined by the conflation of wilderness and urbanisation.
www.instagram.com/robert_zhao/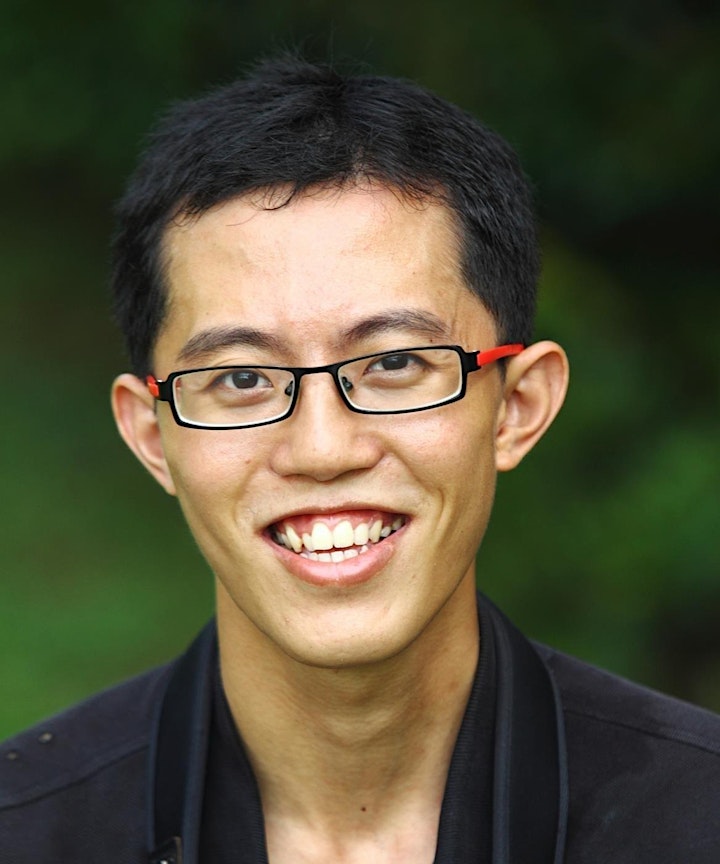 About Dr Yong Ding Li
Yong Ding Li is a conservationist and ecologist based at BirdLife International's regional office in Singapore where he oversees projects on migratory bird conservation in various parts of Asia. During his free time, he volunteers with the Nature Society (Singapore) and other conservation NGOs. Ding Li is a self-taught artist and has illustrated several books and projects, besides having collaborated with several artists in Singapore on art installations, including the Lorong Chuan MRT station. Ding Li obtained his PhD at the Australian National University in Canberra where he studied bird and insect communities in woodland patches. He has authored several papers on the conservation of Asia's birds and terrestrial biodiversity, as well as six books.
Nature Walk
Nature Walks continues the tradition of guided treks into the secondary forest surrounding the Gillman Barracks first introduced as a key component of Queens Own Hill and its Environs (2019). View More
Touching on wide ranging topics such as history, botany, zoology, and ecology, these knowledge-packed journeys are certain to satisfy art and nature lovers alike.
About
The Forest Institute is a large-scale architectural art installation housing a research installation, and comprising the Forest Observation Room and the River Boardwalk, devoted to research on the forest surrounding the Gillman Barracks precinct. Conceptualised by Robert Zhao & Randy Chan, and curated by John Tung, the Institute—that intervenes into existing pedestrian infrastructure—is accompanied by several large-scale prints of fauna installed in its vicinity, exposing visitors to the different realities of the area.
The project draws inspiration from, and pays close attention to an ancient tributary of Berlayer Creek, that courses through the forested areas of the barracks within an earshot distance from the institute. Prompting an acute awareness of the interconnectedness and interdependence of the perceived 'ecological pockets' that we encounter within our built environments, The Forest Institute offers a glimpse at the beauty and peculiarities that nature has to offer, while pre-empting us on what we stand to lose.