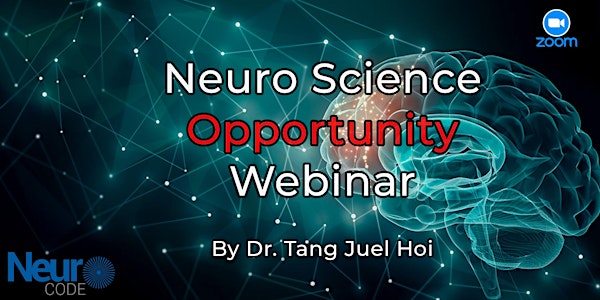 Neuro-Science Opportunity Webinar
Dr Tang is a former A*Star Research Scientist and Neuro Scientist, founder and CEO of Neuro Code Research.
About this event
Are you interested to know more about Neuro Science and human brain functions?
The highlight of Neuroscience Webinar 4 is: A Device for Power Nap.
Neuro Code Research develops technology, programs and products based on proven Neuroscience technology and techniques.
Backed by 12 years of research and 4 successful clinical trials, we have filed 8 international patents and 2 original music copyrights.
In the 90mins webinar, Dr. Tang will share with you how Neuroscience technology could improve brain power, memory, sleep quality, reduce stress, and cultivate positive emotions.
He will also present opportunities for you to leverage on our technology for your success.
Let's explore opportunities to collaborate and succeed together.
Please book your calendar and sign up for the webinar NOW.