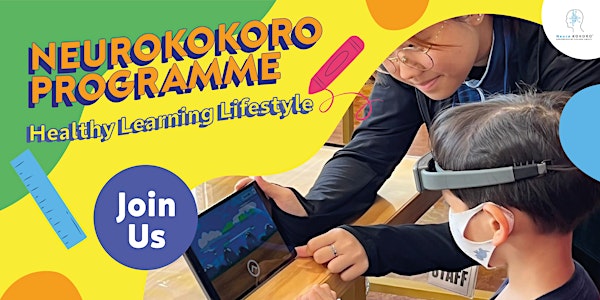 Neurokokoro Programme Trial Session
Sign up for Neurokokoro's educational program and get your child the ideal learning environment they need - all while making learning fun!
When and where
Location
Agora Colearning 1 Maritime Square #04-01 Lobby Singapore, 099253 Singapore
About this event
Do you know your child's brain is very open to absorbing new learning techniques at this phase of development? Don't waste this time! Improve your child's focus and ability to complete activities well by assisting them in developing their Brain, Body and Mindset for a better learning environment.
At the Neurokokoro program, several engaging learning activities are conducted to support the development of each child's brain, body, and mindset.
Every child's needs are met by our learning center, which is tidy, roomy, and aesthetically pleasing. Children can roam freely, have fun, and feel at ease here — a place where parents and kids can feel safe.
There's no time like now! Reach out and join us at Neurokokoro to advance your kids' healthy learning lifestyle!
So why wait? Sign up here to give your children the ideal learning environment they need to grow in an all-rounded way!
𝐒𝐏𝐄𝐂𝐈𝐀𝐋 𝐍𝐎𝐓𝐄: 𝐂𝐨𝐦𝐞 𝐝𝐨𝐰𝐧 𝟏𝟓 𝐦𝐢𝐧𝐬 𝐞𝐚𝐫𝐥𝐢𝐞𝐫 𝐚𝐧𝐝 𝐠𝐞𝐭 𝐚 𝐟𝐫𝐞𝐞 𝐠𝐨𝐨𝐝𝐢𝐞 𝐛𝐚𝐠!*
*while stocks last