About this Event
On this new tour, we are not going to visit ethnic quarters or iconic landmarks. We are delving deeper into a topic that is often controversial and sparks tension - Race and Religion!
Let us take you on a stimulating exploration of various places of worship in Singapore such as a South Indian temple, a Mosque, a Chinese Temple, a Sikh temple, a Catholic church and more. But, this tour is not just about learning about religion. We want to open your eyes and let you understand how do various races and people of different faiths live together in peace here on our little island!
As this is a brand-new tour, we are still fine-tuning the content. And WE NEED FEEDBACK from real people! So, we are opening up free slots for anyone interested to come and learn more about racial and religious harmony.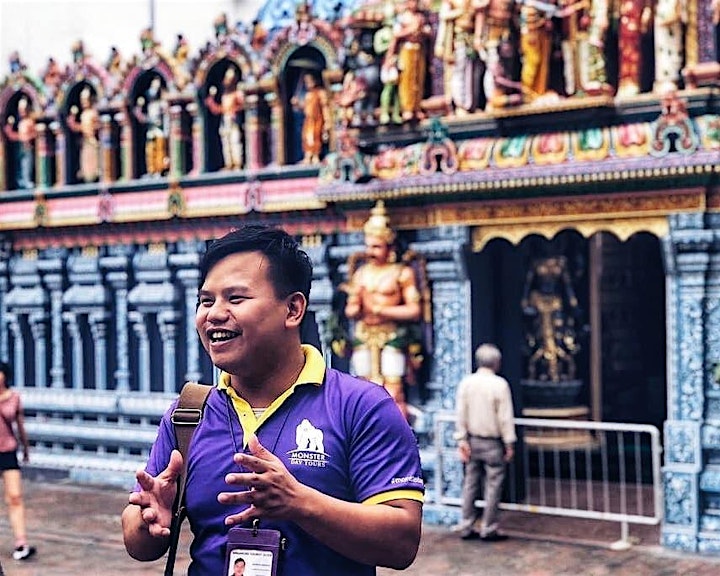 -- Highlights --
- Explore 5 places of worship : Indian Temple, Sikh Gurdwara, Mosque, Chinese Temple and Church.
- Rub shoulders and interact with the real local community where you get the opportunity to ask them any burning questions
- Learn about how Singapore manage Racial and Religious Tolerance and Acceptance.
- Visit the new Harmony in Diversity Gallery, an immersive gallery that showcases the effort taken to build interfaith peace in a religiously diverse society
-- Who can sign up? --
Anyone of all nationality, race and religion! Bring along your family and friends for a most enriching experience! Due to the nature of tour, the tour will limit to ages 18 and up so as to facilitate better discussion and impact.
*As Race and Religion is often a sensitive topic, please come to the tour with an Open Mind so as to discuss the Effort for Racial and Religious Harmony instead of discussion on Faith or Divinity.