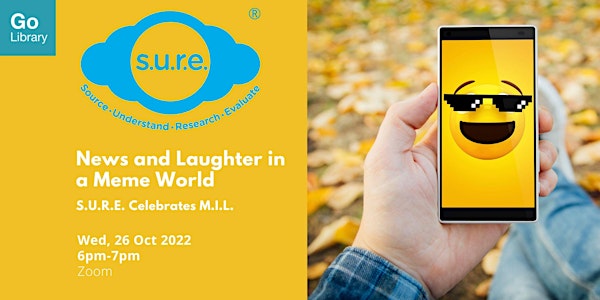 News and Laughter in a Meme World | S.U.R.E. Celebrates M.I.L.
Learn how memes are created and why they are a popular medium for news and information in today's world.
About this event
Join the conversation to find out how news, current affairs and pop culture are crafted and consumed in memes, and why we find it relatable.   
About the Speakers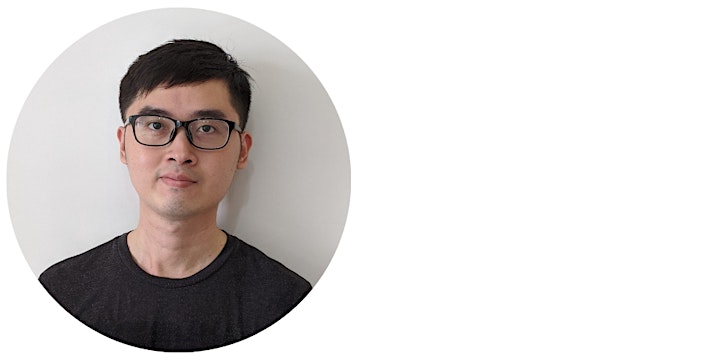 Dr Jeremy Sng is a lecturer at Nanyang Technological University. He teaches undergraduate classes on the impact of science and technology on society, under the Interdisciplinary Collaborative Core curriculum.
His research focuses on digital technology and human behaviour. His research projects have involved investigations into how people behave and respond to social media, video games, virtual reality, and other online digital environments. A recent favourite project of his examined how people use the social simulation game Animal Crossing to manage their psychological needs during the Covid-19 pandemic.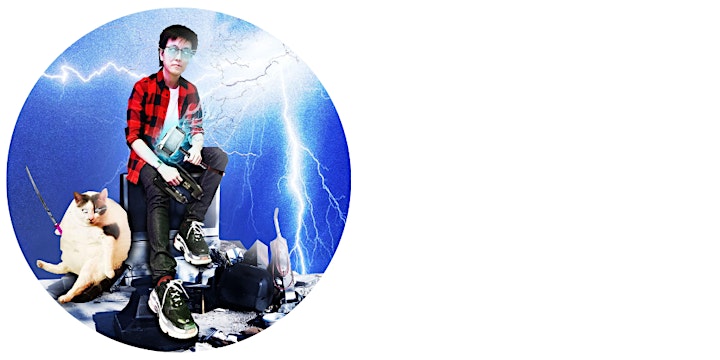 Jonathan Leong started his career writing horoscopes for the back page of a movie magazine. Eventually he became a creative consultant, working with brands such as Nike / Kobe Bryant, MTV, New Balance, IKEA and Tiger Beer. Since 2008, Jonathan has been behind the scenes of digital content that has been seen by millions across both traditional and digital mediums. He is also the founder of Singaporean meme page Singaplex. Singaplex focuses on developing content and commentary from Singapore and beyond with an aim of exploring the lighter side of life via a curated body of today's infotainment industrial complex. In short, Singaplex provides an avenue of digital therapy for their readers as well as themselves as creative professionals working in the digital space.
About S.U.R.E. Celebrates M.I.L.
The rapid advancements in technology and global events have greatly impacted the way we stay connected to and understand the world around us. Online information users today encounter a multitude of challenges – information overload, misinformation and disinformation, online scams, and our own personal biases. 
Want to build up your media and information literacy (M.I.L) skills to tackle these challenges? Join the National Library Board's "S.U.R.E. Celebrates M.I.L." programmes in October 2022, held in conjunction with the UNESCO Global Media and Information Literacy Week 2022. 
This year's theme is "Be S.U.R.E., Stay Connected" and you can learn how to:
Discern and use online information sources
Unpack and avoid scams
Avoid online harms 
Understand news literacy 
About S.U.R.E.
S.U.R.E. stands for Source, Understand, Research and Evaluate, and is an initiative of the National Library Board to educate the public on information literacy. 
For more information and free resources, please visit us at www.sure.nlb.gov.sg
Online Programme/Event Administrative Information
This programme is conducted entirely online. You may access Zoom via the app or using a web browser
Please note that photos and/or videos of this programme and its participants may be taken. By registering for this programme, you agree that NLB may take photographs and/or videos of you (or your child as applicable) and use the images and/or videos including to archive, exhibit and publish them for publicity or any other NLB purposes
Please ensure that you enter a valid email address as you will receive an email with the link to the online programme/event
The link of the programme should not be shared with others
Do ensure you have a strong internet connection. Using your mobile data is not recommended
The National Library Board, Singapore (NLB) reserves the right in its absolute discretion to disqualify or refuse admission to any registrant without any reason and notice