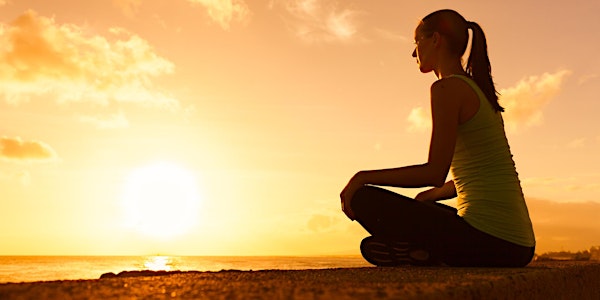 No longer valid
When and where
Location
To be confirmed Singapore Singapore
Description
Year End Inspirational Meditation Retreat with Ajahn Brahmali
Be uplifted by a retreat to end the year on a high note and greet 2019 with renewed optimsim and positivity!
You are only registering your interest, this is NOT a booking. Booking will open by August 2018.
PROGRAM
20th Dec - Arrival anytime and enjoy the day by the sea. Check in is after 3pm
8pm Welcome and Introductions
21st - 25th Dec
6.15am - 7am Meditation (optional)
7am - 9am Breakfast
9am - 11am Meditation & Dhamma Talk
11am - 12pm Mindful Stretch
12pm - 1pm Lunch
3pm - 4:30pm Meditation (Sitting, Walking, Lying down)
4:30pm - 5pm Tea Break
5pm - 7pm Sutta & Q&A
7pm - 8pm Meditation
Goodnight
26th Dec or last day of your retreat
6.15am - 7am Meditation (optional)
7am - 9am Breakfast
9am - 11am Meditation & Dhamma Talk
11am - 12 noon - Lunch
Venue: To be confirmed, will be a short hop from Singapore
Currency: SGD
Package Fee: To be confirmed
About Ajahn Brahmali
Ajahn Brahmali's clear and thoughtful talks make the teachings of the Buddha easily accessible to all. As his teachings and Sutta Retreats in Australia were getting more and more popular over the years and as the word about him spread, he started to travel to Singapore, Indonesia and Sri Lanka recently to share his knowledge and experience.
Ajahn Brahmali was born in Norway in 1964. He first became interested in Buddhism and meditation in his early 20s after a visit to Japan. Having completed degrees in engineering and finance, he began his monastic training as an anagarika (keeping the eight precepts) in England at Amaravati and Chithurst Buddhist Monastery.
After hearing teachings from Ajahn Brahm he decided to travel to Australia to train at Bodhinyana Monastery. Ajahn Brahmali has lived at Bodhinyana Monastery since 1994, and was ordained as a Bhikkhu, with Ajahn Brahm as his preceptor, in 1996. In 2015, he entered his 20th Rains Retreat as a fully ordained monastic and received the title Maha Thera (Great Elder).
Ajahn Brahmali's knowledge of the Pali language and of the Suttas is excellent. Bhikkhu Bodhi who translated most of the Pali Canon into English for Wisdom Publications called him one of his major helpers for the recent translation of the "Numerical Discourse of the Buddha". He has also published two essays on Dependent Origination and a book called "The Authenticity of the Early Buddhist Texts" with the Buddhist Publication Society in collaboration with Bhante Sujato.