Northumbria University Mass Communication degree (Preview Session)
Sales Have Ended
Registrations are closed
Sorry the registration for this event is now closed. For more information, you may contact Isabella Ng by calling 8200 0906 or email to isabella.ng@kaplan.com
Sales Have Ended
Registrations are closed
Sorry the registration for this event is now closed. For more information, you may contact Isabella Ng by calling 8200 0906 or email to isabella.ng@kaplan.com
Description
According to the Economic Development Board (EDB), Singapore's media sector has grown by 150% in the past 5 years! 1 Find out how a Northumbria University degree in Mass Communication can be your gateway to these exciting careers in the media industry!
Event Highlights:
In this preview, industry professional of 20 years Manbir Chyle Lalwani shares her insights on why bagging a degree is a must for all aspiring professionals. Some of the market trends, job opportunities and skill sets are also profiled.
You will gain a broader understanding of the role and function of mass communication in a contemporary society.

You will discover new directions to build strong career opportunities by continuing your education in Mass Communication degree.

You will learn about the advantages of studying a specialization degree with Northumbria University.

You will find out about job prospects and the salary range with a Mass communication degree in Singapore's Market.

You will get in FREE, but you must register right away to guarantee yourself a seat. Bring along a friend, you will get a FREE Starbucks card.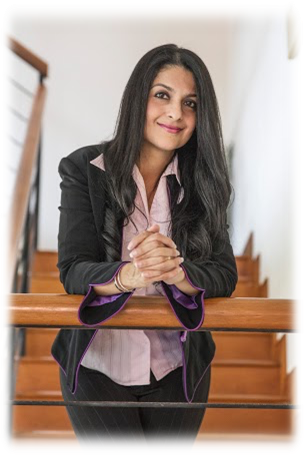 Guest Speaker
Ms Manbir Lalwani (Adjunct Lecturer)
With over 20 years in the Mass Communications industry, Ms Manbir holds a Masters in International Marketing. Her experience in the industry includes several milestones with the Rebranding and Mergers of prominent companies in the private and public sectors in Singapore.
Her teaching experience includes Diploma & Degree programmes in the areas of Advertising, Public Relations, Media Relations, Marketing Communications, Events & Sponsorship, TV News Writing, Effective Communications and Cultural Industries.
Sign up today and learn how you can have access and remain relevant (and fashionable) in the 21st century.
How to Register
To register for this preview session, you can click "Register now" and fill in your details.
Alternatively, you can call Ms Isabella Ng at 8200 0906 or email her at isabella.ng@kaplan.com
1 Source: https://www.edb.gov.sg/content/edb/en/industries/industries/content-and-media.html