Multiple Dates
Nostalgic Series #1 - Iced Gem Biscuit Color Pencil Workshop
Did you enjoy nibbling away on an old school favourite snack - Iced Gem Biscuits? Come join us as you rekindle your memory through art!
About this event
Be guided step by step in this 3-hours introductory session.
Learn about
- Basic handling of color pencils
- Levels of Pressure
- Shading & Layering Techniques
- Burnishing Method
- Color pencil tips and tricks
- Basic drawing skills (Shape, Angle, Proportions)
This class is suitable for young children from age 7 years old and onwards.
What to expect from the class
Professional guidance from Artist - Educator Andrea with step-by-step guidance. A worksheet will be provided to learn the techniques before starting on the actual artwork. Participants will learn how to re-create a realistic rendering of the first of the three nostalgic series - Iced Gem Biscuits using color pencils.
At the end of the workshop, participants will bring back the worksheet together with the original artwork (A5) in an envelope (plus post on your Instagram :))
Materials provided to complete art piece in the studio:
1. A5 Cartridge Paper
2. Color pencils
3. Pencil, Eraser
4. Sharpener
5. Class notes, worksheet
6. A5 Envelope
Course Fees: $65/=
Duration: 3 Hours
# Private Session: If you prefer to form a group with friends, please text/call us at 92219772 to set up another class for you on your preferred dates.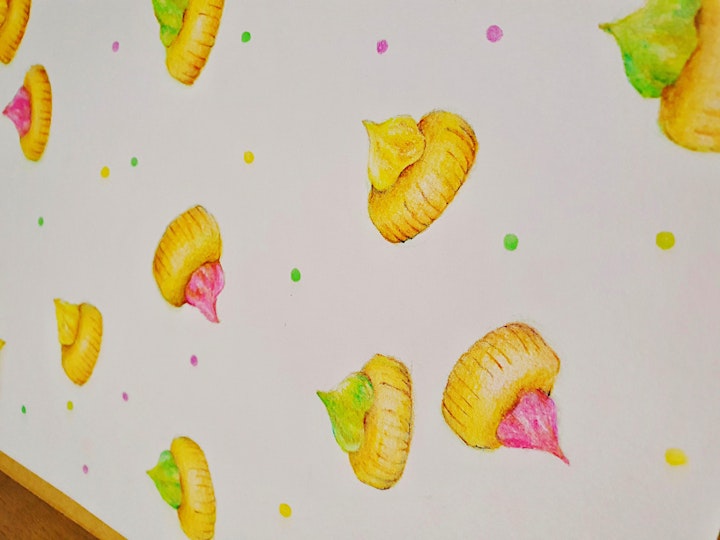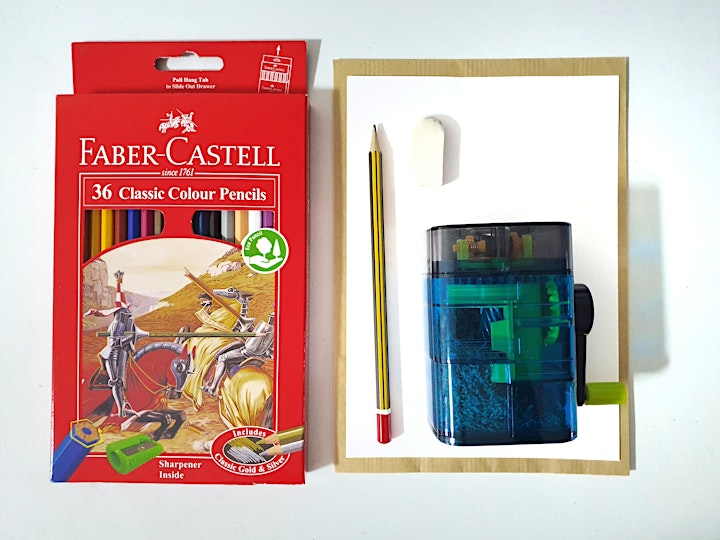 Venue/ Class:
The workshop takes place at Cozy with Craft.
Classes will be conducted with minimum 2 participants. (In case of cancellation of class due to minimum class not met, you will be informed 1 day before the class and full refund will be given within 1-3 days).
# Private session: If you prefer to form a group with friends, please text us at 8822-5530 to set up another class for you on your preferred dates.
Terms & Conditions
1. Fees for scheduled workshop must be paid fully in advance to secure your booking. Your booking is only confirmed once full payment has been received.
2. Once your booking is confirmed, no refunds or transfers to another class will be given.
3. Payment will be fully forfeited in the event of No Show regardless of unforeseen circumstances. We recommend that you arrange for someone to attend in your place. Please inform us of the person who will be attending in your place prior to the start of the class.
4. The organiser of the event, management and staff or anyone involved with the event will not be held responsible for any mishap due to the incorrect use of equipment/tools or any allergic reaction to the materials used during class. If you have any material allergy, kindly check with us before registering for the class. For any enquiry, please message us.
5. The organiser of the event reserves the copyrights of photography and videos taken in class for future promotional purposes, without prior notice. If you do not wish to be included in such, please email at Mia@socksoftiestudio.com prior to the class. Failure to do so will mean that you waive all rights to Socksoftie Studio/Cozy Up with Craft to use photos or videos that we have captured during the class.
6. All participants also agree to be responsibile and abide by all Safe Measures requirements in place at the venue.
Organizer of Nostalgic Series #1 - Iced Gem Biscuit Color Pencil Workshop
Andrea is currently a full-time final year student pursuing her BA (Hons) in Fine Arts at LASALLE College of the Arts Singapore. Prior to furthering her degree, she has three years of experience in the art teaching industry guiding like-minded students in their journey of art-making.
Andrea is equipped with the use of traditional mediums like acrylic, watercolor, color pencil, ink, and clay. She believes that art is a great tool for creative expression and aspires to share her genuine love and knowledge of art with everyone she encounters. Find out more about her work and art processes: @andread_arts