Description
Novena: Learning from Near Death Experiences-Oct 12(Sat)
Human life has gone through ages of experience, of growing and insight, and as we grow in mindfulness through reflection on our existence, we enhance our self-awareness. However, existence embraces both living and dying, and therefore death is a way to understand the meaning of life. If we see life as a pilgrimage, a Near Death Experience will help us to see death as an arrival and a celebration.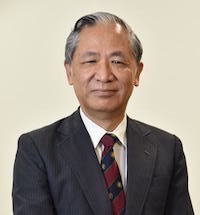 Speaker: Dr Peter Mack, Senior Surgeon
Dr. Peter Mack is a senior surgeon in the Dept of HPB & Transplant Surgery, SGH. He holds double Fellowships from the Royal Colleges of Surgeons of Edinburgh and of Glasgow. He has a variety of academic achievements and a special interest in Wellness. He has a PhD in Medical Science from Lund University, Sweden; a MBA from NUS Business School; a Master in Health Economics from Curtin University, Australia; and a Master in Medical Education from Dundee University, UK. He has been extensively engaged in postgraduate medical education, clinical quality and medical simulation in his earlier years, and more recently, he is involved in providing psychosocial support of cancer survivor groups. Beyond his surgical practice, he has been engaged in clinical hypnotherapy and promoting mindfulness in holistic care.  He has authored four books on healing through regression therapy and two books on adolescent anxiety, depression and resilience.