Description
Novena: Learning from Near Death Experiences-Oct 12(Sat)
Human life has gone through ages of experience, of growing and insight, and as we grow in mindfulness through reflection on our existence, we enhance our self-awareness. However, existence embraces both living and dying, and therefore death is a way to understand the meaning of life. If we see life as a pilgrimage, a Near Death Experience will help us to see death as an arrival and a celebration.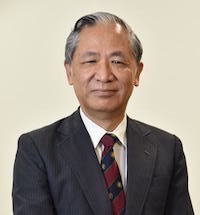 Speaker: Dr Peter Mack, Senior Surgeon
Dr. Peter Mack is a senior surgeon in the Dept of HPB & Transplant Surgery, SGH. He holds double Fellowships from the Royal Colleges of Surgeons of Edinburgh and of Glasgow. He has a variety of academic achievements and a special interest in Wellness. He has a PhD in Medical Science from Lund University, Sweden; a MBA from NUS Business School; a Master in Health Economics from Curtin University, Australia; and a Master in Medical Education from Dundee University, UK. He has been extensively engaged in postgraduate medical education, clinical quality and medical simulation in his earlier years, and more recently, he is involved in providing psychosocial support of cancer survivor groups. Beyond his surgical practice, he has been engaged in clinical hypnotherapy and promoting mindfulness in holistic care.  He has authored four books on healing through regression therapy and two books on adolescent anxiety, depression and resilience.
Organiser of Novena: Learning from Near Death Experiences by Dr Peter Mack - Oct 12(Sat)
Brahm Centre is a leading course provider of a wide range of science-based mindfulness programs to reduce stress and enhance well-being in today's fast paced world. We have worked with healthcare agencies, schools and corporations to equip employees, parents and students with mindfulness tools to help them stay physically and mentally well. 
Course graduates may enhance their practice by joining our weekly mindfulness clubs. Furthermore there are free regular health talks conducted by healthcare professionals and qualified speakers open to the public.
Launched in 2012 as a charity that aims to promote happier and healthier living, Brahm Centre is a full member of the National Council of Social Services and an Institution of Public Character.
Come begin your mindfulness journey with us. 
Please note that all course registrations are NON-refundable. Transfer of selected mindfulness courses is subject to a $30 transfer fee and a $10 admin fee for a mindfulness make-up class. There are NO transfers or make-up classes available for all other courses.