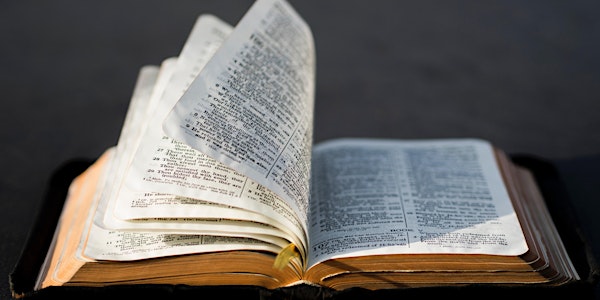 #NTEx: Exploring The New Testament Together
Let's explore the New Testament together
About this event
Bible teacher: Amy Lau, ThM (Resident Faculty, East Asia School of Theology)
It's a short course over 5 days.
15 May, Friday, 2-3.15pm
19 May, Tuesday, 2-3.15pm
22 May, Friday, 2-3.15pm
26 May, Tuesday, 2-3.15pm
29 May, Friday, 2-3.15pm
Synopsis:
This course explains the structure of the New Testament (NT) and how the 27 books are related to each other. It gives a broad survey of each of the 27 NT books to answer questions like:- What is the big message-idea for each book? What was the purpose and occasion for writing? What are some major themes and how are they relevant to our present-day contexts?
More about Amy Lau at https://www.east.edu.sg/about/faculty/ms-amy-lau/
P.S. This event is free-of-charge. If you desire to bless the ministry, you may give a freewill donation prior, during or after the event.
If you have a question, please write to conference@cru.org.sg
About Cru Singapore:
Cru Singapore is an interdenominational evangelical organisation committed to giving people everywhere the opportunity to know and experience God's love and plan for their lives. Formerly known as Singapore Campus Crusade for Christ, we offer spiritual guidance, resources and programmes tailored for people from all cultures in every walk of life. Part of a global missions community built on a legacy of Christ-centred, Spirit-filled disciple making, it is our continuing passion to see the gospel proclaimed until everyone has heard.