Receiving your O levels results & wish to check out your options overseas. Check out how you can start online finish on campus!
About this event
TO ALL A LEVEL & IB DIPLOMA STUDENTS:
DON'T MISS IT! OverseasEducation.Sg is helding 4 Days Info Session & Application Day specially for you. Mark your calendar & check-out our event schedule from Thursday, 13th Jan - Sunday, 16th of Jan as follows:
Thur - Friday, 13-14th Jan | 11am - 6:30pm
Saturday, 15th Jan | 11 am - 5pm
Sunday, 16th Jan | 1pm - 5pm
Speak to our Senior Counsellor on Pathways ( Foundation, Express & Extended Foundation) to Australia/UK/NZ Unis after O Levels. Get advice on professional degrees such as Architecture, Physiotherapy, Accountancy, Engineering, Health Science related degree and the various programs offered.
You may walk-in our office or arrange for a zoom appointment whichever is your preference.
Bring along your education certificates & copy of passport for free appln & consultation directly with our senior counsellors. Scholarships available!
Foundation pathways for O /N/ A levels & IB 
Special 5 month Foundation for UK for March 21 intake
Int'l Year One
Diploma to Degree transfers (up to final year),
FREE ASSISTANCE FOR APPLYING TO ALL THESE UNIVERSITIES: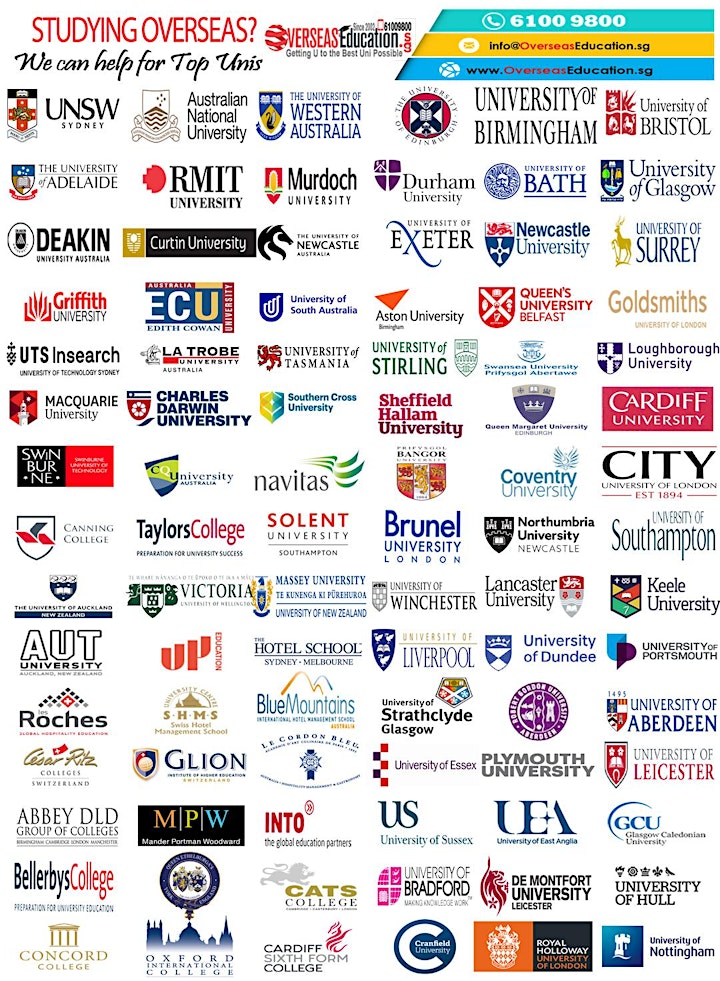 ATTRACTIVE SCHOLARSHIP AVAILABLE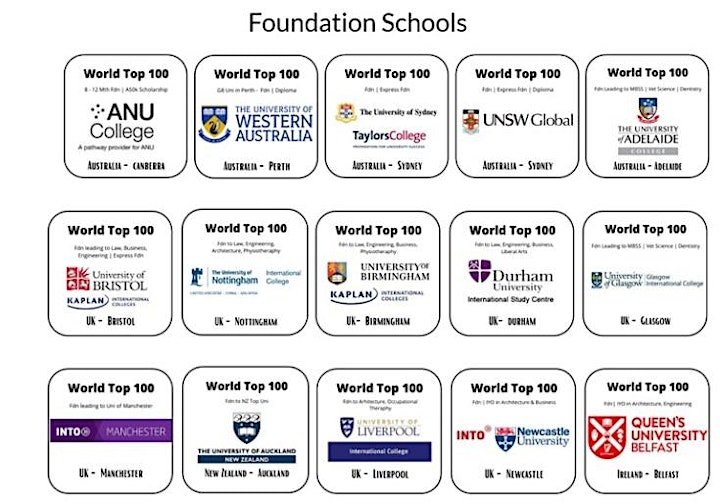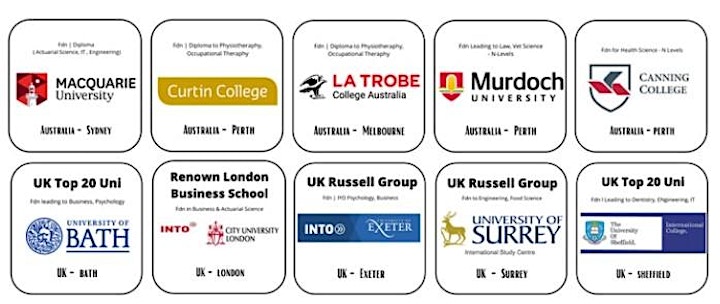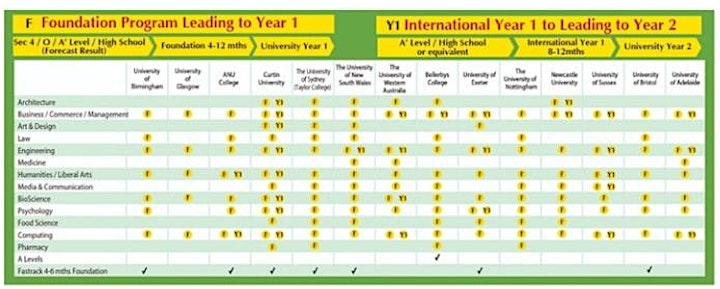 WHY APPLY THROUGH US?
OUR SERVICES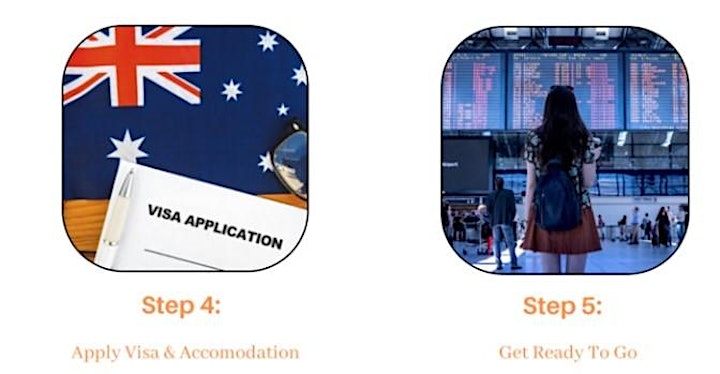 Organiser of O Levels to Australia/UK/NZ Unis Info & Application Day (Thurday to Sunday)
One Stop Overseas Education Agency assisting students get to their best-fit universities, including World's Top 100 Unis in UK, Australia, New Zealand & more. We have help thousands of students to study overseas since 2002. Free consultation and service support. Call 61009800 now for a personalised consultation! 
Free services include:
- Identifying universities based on academic profile and preferred programs
- Applications to shortlisted universities
- Free certification of documents for applications
- Scholarship counselling
- Visa application advice and guidance
- Accommodation assistance