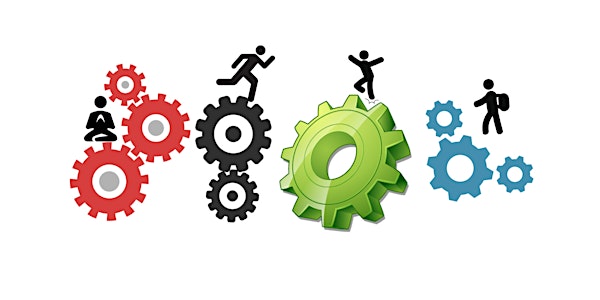 OLAE Professional Development Week: Evening Workshop Series
When and where
Location
Workcentral Singapore Shopping Centre 190 Clemenceau Avenue #06 - 01 Brewhouse @Workcentral Singapore, 239924 Singapore
Description

OLAE Professional Development Week
One of OLAE's priority is to provide continual professional & talent development and thus enabling career pathways for our practitioners. We would like to reach out all our newly registered members as well as members-to-be to take part in OLAE's inaugural Professional Development Week.
Please note that we will be extending a special workshop price to OLAE members. For non-members, please contact us for membership registration in order to take advantage of the members' price.
There are other workshops for both members and public to participate in, please sign up for them as there are limited spaces for each session.
---
IMPORTANT NOTE
All 3 workshops are held at the same venue and similar time slot, however on different dates. You can register for any number of workshops. Price(s) is/are dependant on how many workshop(s) you register for.
---

As program facilitators and educators, we facilitate programs with learning outcomes. The outcomes may be similar but the facilitation techniques which we employ may vary. This workshop will provide a platform for one to explore and discover the underpinning philosophy which could possibly influence one's faciliation style. This session will be highly interactive and require one to be open and reflective. It will also be a fun session as we dabble with confusion before we achieve clarity.
We recommend this workshop for outdoor practitioners and educators with at least 3 years of facilitation experience.
---

Debriefing is not difficult, it's everything that a facilitator does before debriefing that make debriefing difficult.
Many facilitators struggle during the reflection / debriefing part after an activity. Many feel that debriefing is difficult and not sure what questions to ask. In this session, we would explore to highlight one of the concepts that facilitators can adopt that alleviate the perception of debriefing being difficult.
It is the concept of "Flow".
In the context of Experiential Learning, we often hear the term "peak experience" or "optimal arousal". These terms are closely related to the first of ELC - "Experience"; i.e. when a group of participants didn't "experience" the "experience", the subsequent stages in ELC would be even harder.
So join Yen Kai in this session, where participants would deep dive into the concept of "Flow, Experience, Learn"
---

In light of the prevaling environment and travel security-related incidents, organisations and schools are increasingly concerned about the health and safety of participants. How can you mitigate these risks in the ever changing and volatile landscape as a practitioner and educator who is planning for such experiences?
In this interactive workshop, the International SOS Regional Security Expert will lead us through some key topics such as:
Assessing your risk exposure and how to mitigate them

Potential impact to travelers

Learn best practices in travel risk mitigation
Following which, Mr. Colin Koh will be exploring as to how as Practitioners and Educators can do to plan and organize INTERNATIONAL PROGRAMS AS SAFE AS THEY SHOULD BE.
​This dialogue will discuss how pracitioners and educators can continually look at best practices and available tools to enhance their safety and risk management of the international travel programs. Colin will also share how practitioners and educators can approach the reality of infrastructural gaps in the area of safety and risk management and provide value to our participants by deploying our experience and training in the field of Outdoor Learning and Adventure Education.
---


FAQs
Where can I contact the organiser with any questions?
info@olae.sg
Can I update my registration information?
Yes you may update your registration information.
Where is the location for the session(s)?
Each session will be held at Brewhouse @Workcentral
Singapore Shopping Centre#06-01 190 Clemenceau Ave S'pore 239925
Can I register for all events?
Yes, you may register for any number of events. Please note that over the 3 days there is one workshop each day. Workshops conducted different from each day. So please select your tickets carefully to the workshop you would like to attend.
Is there any refund request if I am unable to go?
Sorry, we do not accept any refund request, however you may get someone else to go in your place.
I want to register myself as an OLAE member. Where do I register?
You can register yourself as a member at olae.sg