Description
*NEW in 2020* Weekly Live Market Analysis, Technical Analysis and OANDA Platform Tools: A packaged session for CFDs and FX traders

Technical analysis is a popular method for traders to seize market opportunities. Register to attend one or series of our regular workshops to learn charting techniques and get the latest market views and economic calendar events every session to draw up your trading strategy and potential profit levels on some of the worlds' most traded Index and FX crosses.
Popular trading instruments covered: US SPX 500, US NAS 100, West Texas Oil, Gold, major currencies.
Upcoming schedule: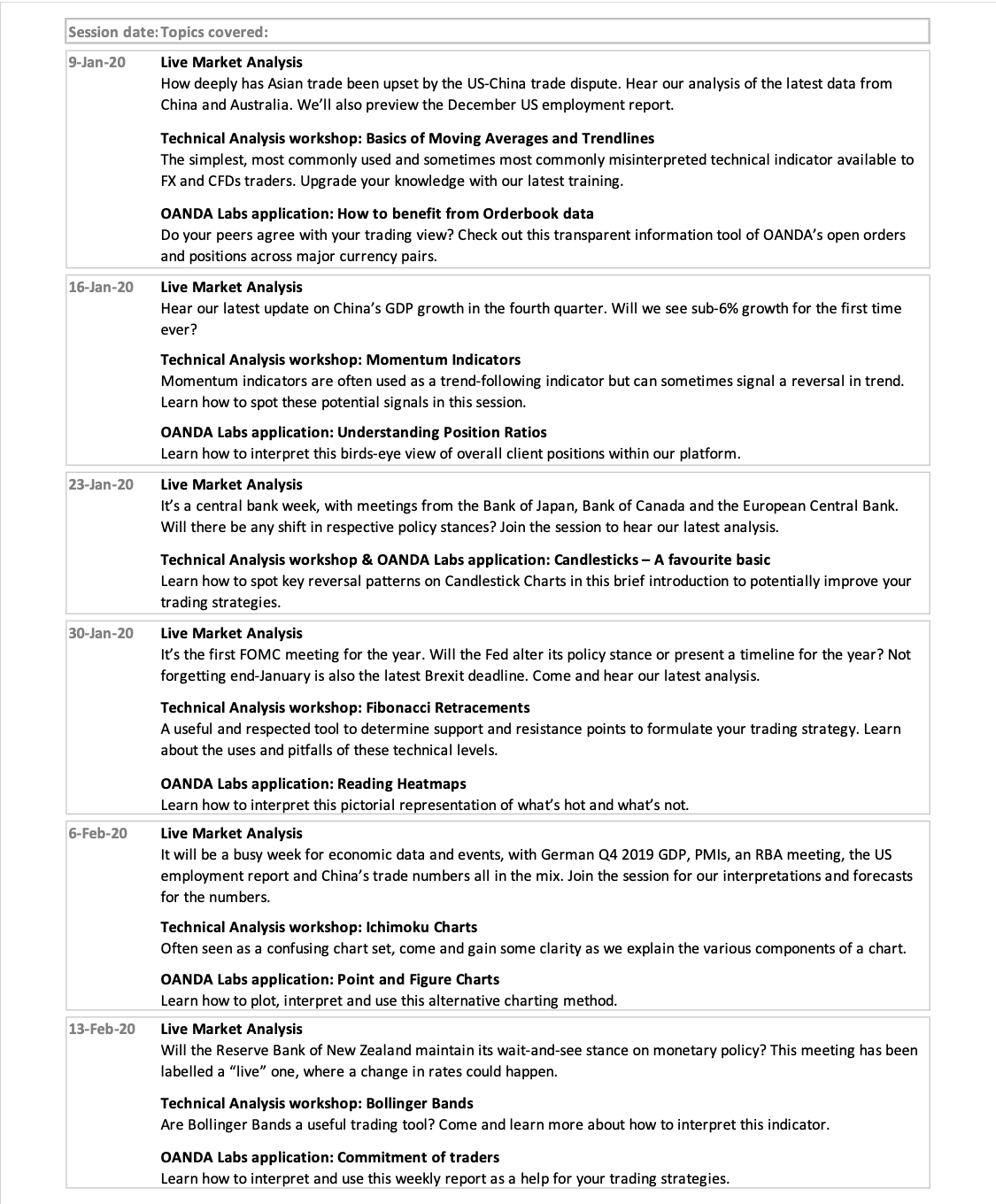 REGISTER NOW to ensure you don't miss your place. This event will be invaluable whether you're new to investing in CFDs, or simply need a refresher course.
This course is suitable for you if:
You have never traded before

You have limited trading experience

You would like to learn how to trade forex or CFDs
About the speaker
Andrew Robinson - Senior Market Analyst, OANDA
A seasoned professional with more than 30 years' experience in foreign exchange, interest rates and commodities, Andrew Robinson is a senior market analyst with OANDA, responsible for providing timely and relevant market commentary and live market analysis throughout the Asia-Pacific region. Having previously worked in Europe, since moving to Singapore he worked with several leading institutions including Bloomberg, Saxo Capital Markets and Informa Global Markets, proving FX strategies based on a combination of technical and fundamental analysis as well as market flow information. Andrew began his career as an FX dealer with NatWest and the Royal Bank of Scotland in the UK.