Learn how to use washi tape to create a wonderful collage art in this FREE online demonstration with award-winning artist, Sylvain Yong.
About this Event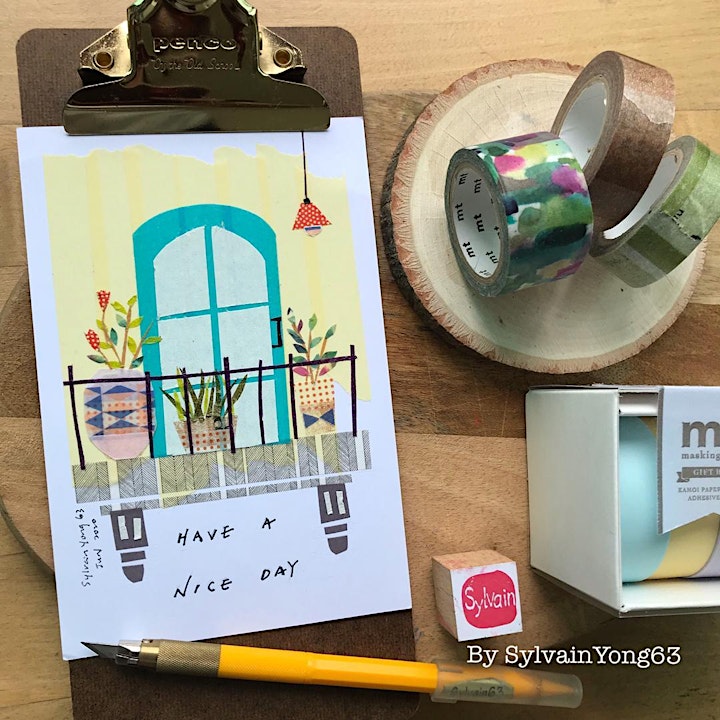 Create your own masterpiece with only washi tape! Join us in this 1-hour session where you will learn the composition and colour matching of creating beautiful Washi Collage Art. Sylvain will be demonstrating how you can create the washi tape postcard of "Balcony View".
What you will learn:
Creating a simple postcard by using washi tape collage technique.
A unique way to learn hand craft: overlapping, positioning , tearing, cut & paste. Remember Sylvain's 3 S' rules while making washi tape collage :
As this would be an online demonstration, no materials will be provided. However, you can grab some of materials at home....
Prepare your own materials:
A post card size piece of art card or paper
A variety (at least 5-6 rolls) of washi tapes of different shades and colours
A cutting board
A pen knife / cutter / art knife
A pair of Scissors
A few sheets of Release paper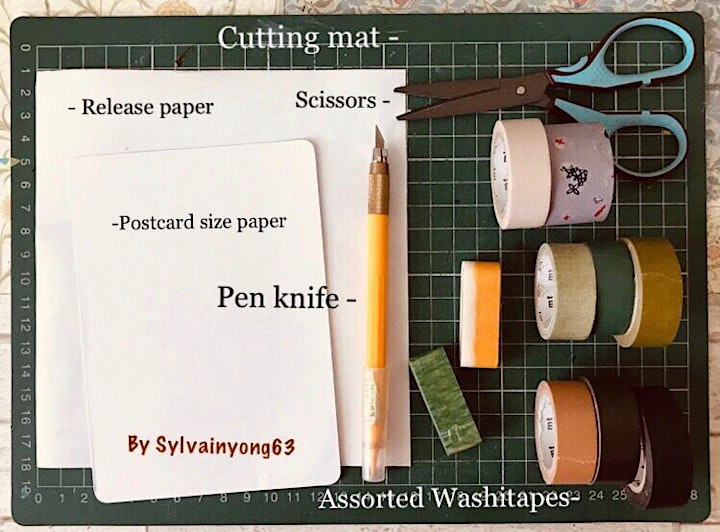 About @sylvainyong63:
A dedicated art teacher based in Penang, Malaysia
started loving mt washi tape since 2015

mt tape is an interesting essential for everyday use, journaling, scrapbooking, washi tape can also be used to create a beautiful piece of art

2019 Merit Award Winner in mt ART contest in Kurashiki, Japan (hometown of mt washi tape)

loves to mix & match, cut & paste, tear, layer, restructure and combine assorted patterns to create inifinte possibilities with its beautiful texture

passionate towards handmade crafts as it warms others' hearts and inner satisfaction

participated in various art exhibitions locally & abroad

has conducted washi tape collage art workshops in Penang, Kuala Lumpur, Johor & Singapore as well