Perfect for a bonding activity during this pandemic as all participants will be experiencing this via their laptop and desktop.
About this Event
You are a part of an elite hacking team of a secret government agency. Our credible sources has informed us that the "Firm" (a notorious criminal hacking company) has got hold of a top secret government information and they will be selling this top secret government information to a list of "potential buyers" Your mission is to hack the system of "The Firm" and get yourself to infiltrate to be amongst the list of "potential buyers" so you may also have access to the top secret government information that they are going to sell to.
In this new concept, you will learn how hackers work and how to defend yourself against them on the basis of a serious game. The system is hacked and you have to recover the system by solving different puzzles and riddles that are similar to real hacking. In this way you get into the role of a hacker.
Can you escape from the hackers?!
Recommended for: 16 years and above (due to dark web puzzle and difficulty level)
Note: Your game will not be merged with other players if you have a min of 4 pax. Should you have less than 4 pax to play, your game will be merged with other groups.
Time: Singapore local time +8 GMT (please take note timing on the booking page will be in Singapore local time so you will need to adjust your time accordingly to ensure that you book for the correct time slots.
FAQ FOR CUSTOMERS:
• Where will the game be played from?
-Played at the comfort of your own home, you won't have to worry about intermingling with others.
• Am I able to play using my phone?
-The game is not feasible on phones/ iPad's or tablets. You will need to have a working laptop or desktop with internet connection as well as the latest version of Zoom.
• Will there be someone guiding us along the way?
-Yes, a game master will be with you throughout your game should you need any help along the way.
• How many players can play per game?
-You can form your own group of 4-6 pax. However, should you have less than 4 pax, you will be merged with another group.
• How long will the game last?
-The game will be for 90 minutes. Fun fact, the quickest time recorded was 70 minutes!
WHO CAN PLAY OUR ONLINE ESCAPE ROOM?
Our online escape room is perfect for every occasion!
• Tourists – Have a few hours to spare but have nowhere to go? Book a slot with us and have 90minutes full of fun and laughter!
• Friends & Families – This will be a great bonding session between friends and families! Round up your family and friends now and get ready for some fun and excitement!
• Remote Virtual Teambuilding – In lieu of Covid, this is the perfect teambuilding event! We can host up to 200 pax at one time and best thing is, there won't be any intermingling with anybody. Escape room is an ideal team building activity for corporate clients. We've hosted thousands of team building activities for blue-chip organizations, SMEs and government bodies.
• Couples – Perfect for couples or wedding proposals. We have hosted thousands of games for couples!
WHY SHOULD YOU BOOK WITH US?
• We are voted Best Escape Room in Singapore
-Experience Singapore's Highly Rated Escape Room on TripAdvisor. We have also been nominated for Certificate of Excellence Accolade 2019 as well as Travellers' Choice Award 2020!
• Remote Virtual Team Building
-Perfect for a team building activity during this pandemic as all participants will be experiencing this via their laptop and desktop. There won't be any intermingling with other staffs!
• Cutting Edge Virtual Escape Room Technology
-Not some slides being played over zoom, we are operators of real physical escape rooms and have designed some of the best award-winning rooms!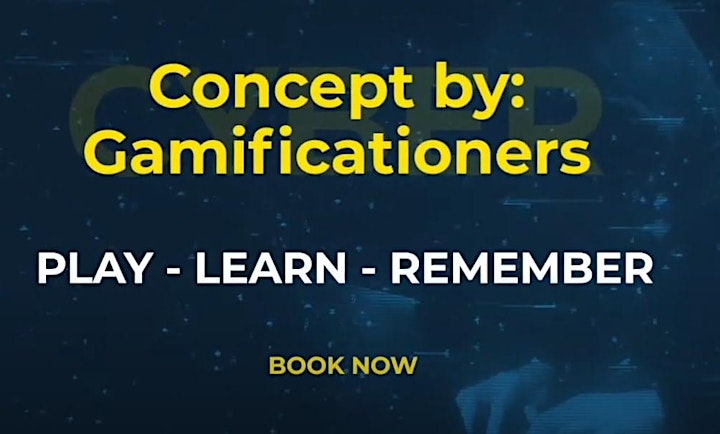 Date and Time
Location
Refund Policy