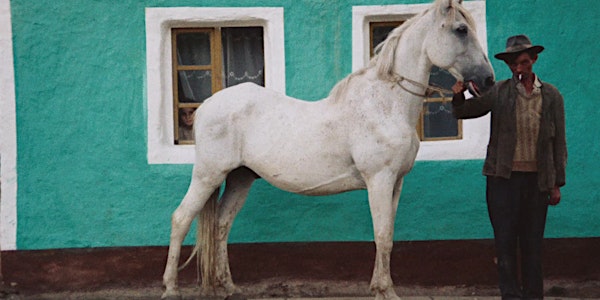 Online Screening: Karpo Godina, Litany of Happy People, 1971
Register to receive the password to view the film.
About this event
The Litany of Happy People is a song-film about the diverse group of people living harmoniously in rural Vojvodina, an autonomous province of Serbia known for its multi-cultural and multi-ethnic identity. The film presents families with multi-ethnic backgrounds, standing in front of their seemingly similar but colourful rural houses. The film won numerous awards at short film festivals.
BIOGRAPHY
Karpo Godina (Slovenia) is a prominent filmmaker and cinematographer. He is an essential figure and a pioneering member of the Yugoslav Black Wave film movement of the 1960s and 1970s. His film career launched int he 1960s when he independently produced 8mm experimental shorts and numerous socio-critical films. HIs film Artificial Paradise was screened at the 1990 Cannes Film Festival.
___
Selected films from our film programme Third Way / After Bandung, curated by Mark Nash and Vladimir Seput, and originally intended to be screened on-site in parallel with the exhibition Non-Aligned, are being made available to be streamed on our website for limited periods of time.