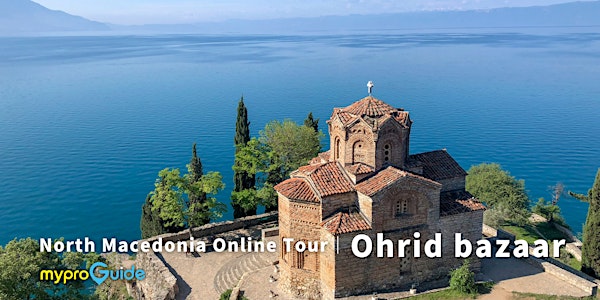 [ Online Tour ] North Macedonia|Ohrid - Walk in Bazaar
Online explore at the Ohrid city in North Macedonia!
About this event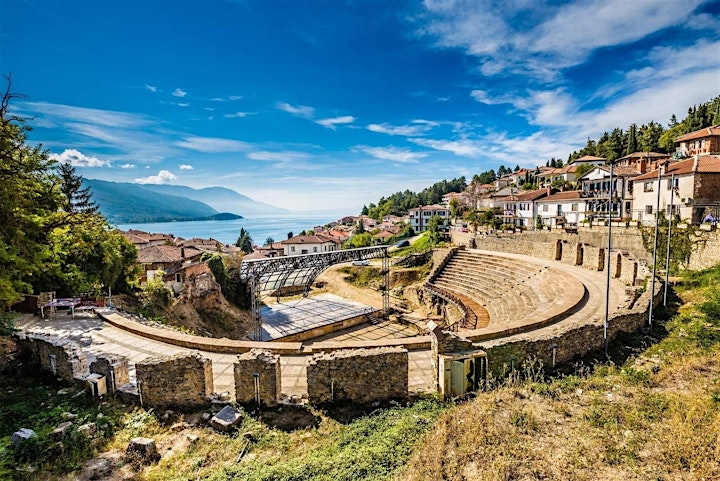 Have you ever been in the city of Ohrid? Do you want to learn something more about its daily life apart of its history?
MyProGuide's tour guide will show you how this place bonds different religions, cultures and people into one harmonic piece. Online explore to some of the unique shops with interesting stories and facts . You will see the unique structure of old traditional Ohrid houses and the largest lake on the Balkans and also have the most beautiful, breathtaking views for amazing postcards as well.
[You will Visit 🔔]
- Visit of the bazar of Ohrid
- Workshop for handmade coper arts
- Workshop for handmade paper (ancient technology from 2nd century from China)
- Workshop for handmade woodcrafts
- Shop for unique Ohrid pearls
- Ohrid lake
- the largest, oldest and deepest tectonic lake on the Balkans
[What To Expect 🔔]
* Real-time virtual tours with a local guide: history, lifestyle, culture and more.
* View the amazing scenes online via screen.
* Get answers to your questions about Ohrid.
[Special Reminder🔔]
* As this is a real-time online tour, please make sure your internet stable.
* The tour will be in English. (please contact us if you need other language)
* You will receive a confirmation email after you successfully registered.
* While the tour is ongoing, you are free to ask any questions.
* The link will be sent to you via email before the tour.