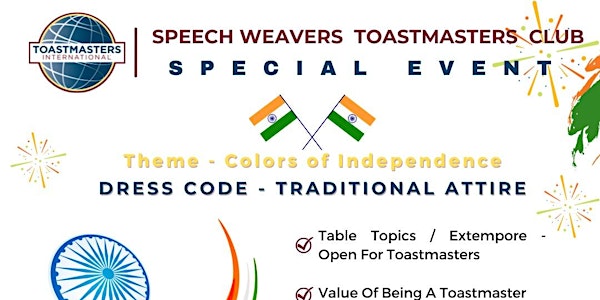 Open Mic- Practice Communication & Showcase Your Talent
Learn impromptu public speaking & leadership. In addition, showcase your talent in our segment "Toastmasters got talent"
About this event
Do you fear public speaking?
Do you feel you are not a great leader?
Look no further. Join us in the most supportive environment ever.
Speech Weavers Toastmasters Club is a proud 13-year that has helped numerous individuals better become speakers & leaders. To know more, call us at +91 8884634086.