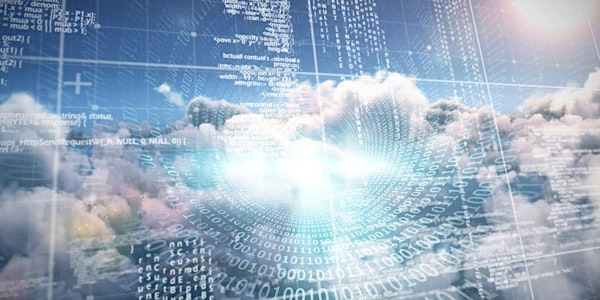 Optimising Cloud Deployment for a High-Performance Digital Government
8:45 AM – 10:15 AM Singapore Standard Time
Refund Policy
Contact the organiser to request a refund.
About this event
Optimising Cloud Deployment for a High-Performance Digital Government
Modernising the IT environment to be agile and flexible to better respond to rapidly changing requirements in the digital age
Around the world, government agencies are working hard to meet citizen needs and weather the impact of COVID-19.
The "new normal" is driving the public sector to accelerate digital transformation initiatives to ensure that the citizens continue to avail of government services uninterrupted and seamlessly. This is especially true during these critical times when every IT environment and every channel is facing the strain.
While this transformation encompasses people, process, and technology, it is the underlying technology that forms a foundation for a successful initiative. A big part of this shift is modernising the on-premises IT environments and applications that span data centres, edge locations, and public clouds.
Modernising IT infrastructure is critical for the agencies to innovative in this digital era. Many companies try to standardize the alignment of IT management tool, adopt the software-defined network as well as integrate the data structure to improve the overall IT infrastructure.
Public cloud usage has seen significant growth which includes infrastructure-as-a-service (IaaS) and software-as-a-service (SaaS) models.
Cloud technology like Iaas, SaaS are adapted in various industries to improve IT effectiveness and increase the quality of the services. Some examples in Public sector would include accelerating the delivery of digital services to the citizens such as the filing of tax return, the renew of driving license, etc.
Public sector agencies are transforming and rapidly adopting public cloud services; however, it is important that this transition serves as an enabler and doesn't create additional complexity for IT operations teams.
Given that the top goal of digital transformation efforts is to become more operationally efficient, any new solutions deployed must simplify the IT environment and enable the agencies to be more agile.
Accelerating the Adoption of Hybrid and Multicloud Environments
As public sector agencies seeking to drive innovation and deliver differentiated citizen experiences, they shouldn't be worried about where the application or workload is located —but rather spend their time focused on developing better applications and services for their citizens.
The Singapore government demonstrates strong support on the "Smart Nation" goal through huge investment in cloud technology. It is moving forward from the use of on-premise software to commercial cloud to incorporate the new technology, improve the resilience of the system, and also speed up the delivery of digital services.
Seamless and Scalable Cloud adoption and Optimisation
Singapore's public sector is marching ahead with its five-year cloud migration plan, with more than SG$870 million ($623.56 million) worth of contracts dedicated this year to moving more of its systems over to the commercial cloud.
Several benefits are observed from the usage of commercial cloud among public sector organisations.
For example, the scalability in cloud computing helps to eliminate the process of web traffic design. The accessibility of data via cloud helps to facilitate working from the home environment during critical periods. It also offers beneficial attributes that government agencies can leverage on such as Automation, Machine learning, Content distribution networks (CDNs).
Flexible licensing model, pay per use license, is also one of the key features of commercial cloud that allows the public sector to save the IT infrastructure cost.
With the cloud migration plan, there are still some bottlenecks that need to be tackled. Data security, Distributed IT environments, Cost of governance remains the main concern.
OpenGov invites you to an exclusive OpenGovLive! Virtual Breakfast Insight focusing on a strategic level discussion on how to leverage managing both on-premises and multiple cloud environments and seamlessly scale the environment best suited for the workload or application and eliminate cloud lockin.
This is a closed-door, invitation-only, interactive session with Singapore's top government agencies and industry experts. It serves as a great peer-to-peer learning platform to gain insights and practical solutions and understand more about the key challenges and utilisation of cloud infrastructure in the public sector.
We will be discussing
- What should be the cloud deployment model that is suitable for each department?
- What is the major consideration of the transition from on-premise infrastructure to the commercial cloud?
- Are you fully utilising your cloud infrastructure and benefitting from its efficiencies and economies of scale?
- Is your cloud infrastructure your best bet in accelerating your digital transformation efforts?
- How can we ensure the data security & privacy issue is taken care of in the commercial cloud
- How can we optimally utilise the cloud capabilities
- Is your cloud service automated, elastic, and agile?
- How can we architect cloud-based application to meet the security requirements
- How can commercial cloud provide the flexibility of providing seamless digital services
- The challenge of interoperability of connecting hybrid and multi-cloud environments
- Understand how cloud technology can leverage IT infrastructure to enhance the operation of digital services to be highly accessible, scalable and secured
Who should attend:
Chief Technology Officers
Chief Information Officers
Cloud Architects