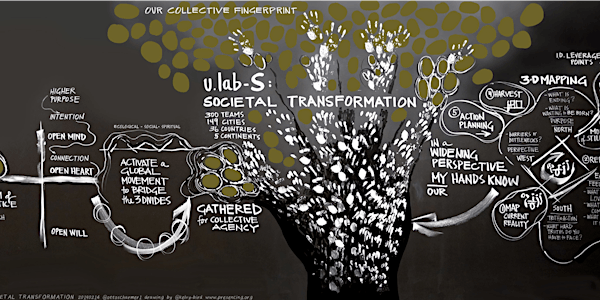 Our Singapore Soul : What makes us Singaporeans? Emerging stories and Possi...
Event Information
Location
National Volunteer and Philanthropy Centre
6 Eu Tong Sen Street, #04-88 (inside Blue Zone of Clarke Quay Central)
Multi-Purpose Hall 1 and 2
059817
Singapore
Description
***Note*** Registration starts at 3.15pm and event starts at 3.30pm. Please be punctual so we can start on time :)

*Walk ins are welcome, you can sign up at the door*
We invite you to join us in our intention: To Unleash the Singapore We Aspire to be through New Stories and Possibilities.
Come and Experience, Explore and Express the Soul of Singapore through Social Presencing Theatre.
In Social Presencing Theatre, the word theatre refers to a place where something significant becomes visible, or where a community of people can see a shared experience. Participants will apply mindfulness of body and awareness of the surrounding space. Participants will move to embody the current realities that they experience in Singapore and to then move to shape the Singapore that we hope for in the future.
The principles are based on the system thinking approach, Theory U, which is a change management method designed by MIT professor, Otto Schamer. As part of a global collective effort to create systemic change, a group of Singaporeans has come together to shape the Singapore we want to see, using the Theory U change method. We are part of 350 global teams looking at creating change for their societies. More info on this worldwide movement at: https://www.presencing.org/u-lab-s
Why should you spend your time with us?
We believe that we need to lead the change we want to see, and not complain as we see the changes happening around us. Let's be proactive in creating the change in Singapore, and join like-minded Singapore residents to lead small impactful change initiatives. Base on the system changes we design together on the 4th May, our aim is to establish prototype initiatives that we can work on in 2019.
Date and time
Location
National Volunteer and Philanthropy Centre
6 Eu Tong Sen Street, #04-88 (inside Blue Zone of Clarke Quay Central)
Multi-Purpose Hall 1 and 2
059817
Singapore