A Proven, Unexpectedly Powerful Approach Where Educators Can Fulfill Learning Objectives & Students Can Achieve Their Learning Outcomes
About this event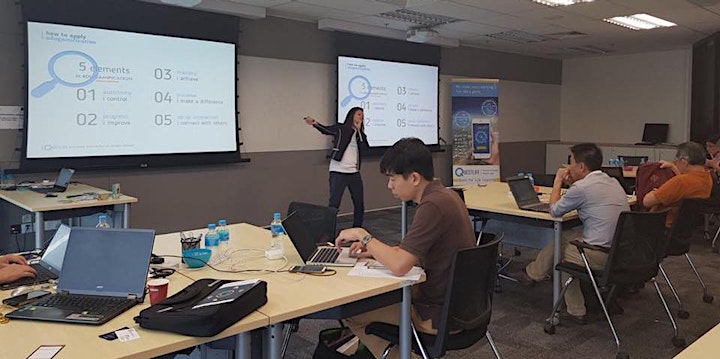 "A Proven, Unexpectedly Powerful Approach Where Educators Will Be Able To Deliver Highly Effective Teaching, Fulfill Learning Objectives & Students Will Able To Achieve Their Learning Outcomes In this New Norm of Learning – All At The Same Time."
To be trained personally by Anm who has the experiences in Higher Education for 15 years + Games Design for 19 years + Gamification Design for 10 years
Already adapted in many countries such as China, Japan, Finland & the US, gamification is the next best way in helping educators & students level up and achieve > 90% increase in accelerating learning, boosting retention, achieving content mastery, practical learning that sticks, in today's education landscape.
Conducted by Singapore's leading gamification specialist, educator, researcher and best selling author Anm Pek, educators, teachers, learning designers and curriculum developers can look forward to a whole new experience with less stress in nurturing students effectively & preparing them for the real world.
A passionate educator herself for over 15 years, Anm has experienced the very same problems & challenges all educators face. Problems & challenges that are largely centered around a single core – student engagement in class.
Thoughtfully designed to help other educators, she has specially created this Course to counter the BIGGEST problems that hinder progress educators & curriculum instructional designers in fulfilling their learning objectives.
With gamification, educators, trainers & curriculum designers will be able to apply gamification to increase the value & effectiveness of their teaching by 90%, sustaining students' interest and attention span in fulfilling their perspectives.
Anm has proven that with the right application of gamification to different types of learning and duration of learning, students improved in their learning outcomes, scoring higher marks.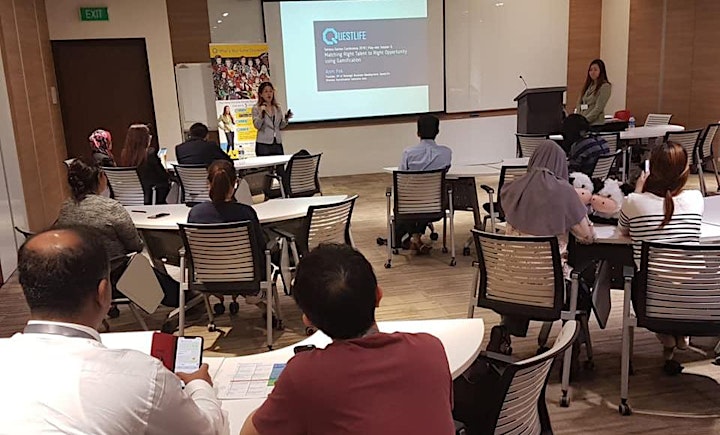 With this 1-day course, educators will be able to awaken the learning genius in each student using a proven step-by-step Gamification Framework with the following outcomes:
1. Understand gamification as a critical element in supporting the new norm of learning and shaping future learning worldwide, in achieving learning that sticks and content mastery in a shorter time, while keeping students engaged and motivated.
2. Differentiate between gamification in Learning, game-based learning and games. Why Gamification is the #1 learning tool in this new norm of learning that works powerfully for educators and students of all ages - in achieving learning objectives with minimum effort.
3. Understand our proven character-based gamification framework as an effective tool for educators to easily engage students, stimulate creativity, lock in focus, strengthen understanding and develop skills.
4. Discover how our "Jumanji" trans-disciplinary approach to gamification piques learning interest and sustains students' attention span by triggering 10 emotions all at once for a Holistic Learning Experience!
5. Unlock "Speed Learning" even for slow learners, with our proprietary approach based on gamification design, In 3 simple steps by using 7 Gamification Design Principles to overcome learning problems and achieve fast absorption and retention in each student.
6. Learn gamified "Learning to Learn" techniques and discover a renewed interest in teaching for educators and learning for students - that newly-found sense of purpose and achievement.
7. Achieve positive personal development by combining story, aesthetics and replay to "Questify" students' learning journey, especially for preparing every student for The Real World!
BEST OF ALL: Whether you're an educator or student, everyone in class is happy and joyous – As A Result!
Be among the Asia's batch of educators and trainers to embark on this journey of Gamification with Anm, achieve your learning objectives and set the new trend to drive student engagement & easily achieve practical learning that sticks in this new norm of learning.
NOTE: GAMIFICATION IS NOT about Playing Games During Learning, Game-Based Learning or E-Learning.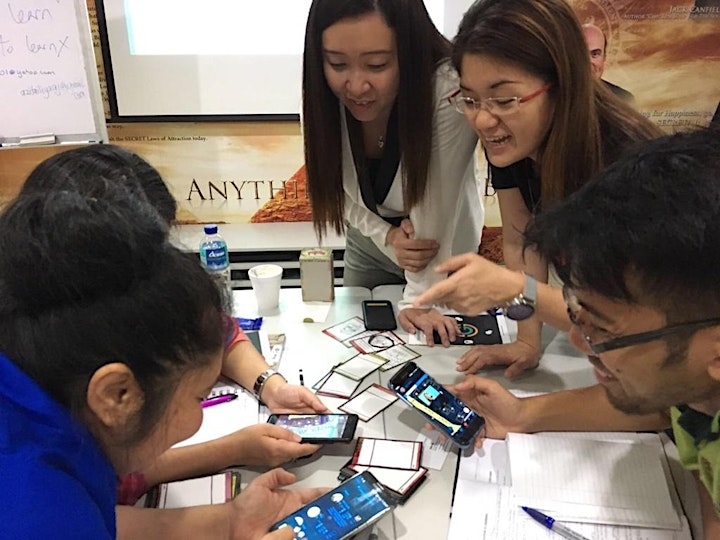 __________________________________________________________
Course Title: OutPlay: Gamification Solutions for Lifelong Learning
Course Code: QLE01
Course Duration: 9am to 6pm (include 1 hour lunch)
__________________________________________________________
Raving Reviews:
"My first time meeting Anm and she wowed me totally. Her depth of understanding of gamification was amazing!!! Her ability to stand on stage and share with a group of youngsters and capture their attention was impressive! We have organized our industry talk for 5 months and this is the first time I have seen my staff so engaged! Thank you Anm on sharing. I'm sure now we will all be able to level up because of you!"
- Tay Ling, Client Services Director, Singapore
"Cannot wait to implement gamification in my teaching approaches. I'm confident my students will be more engaged in lessons!"
– Juzailah, Educational Therapist, Dyslexia Association of Singapore, Singapore
"Amazing session where I learnt there are different things I need to consider more in class, example, "students-to-contribute" by letting them co-create content."
– Jonathan, Lecturer, Singapore Polytechnic, Singapore
"Didn't expect that we, as a team, could actually design a game within an hour, Nice : )"
– Terence Kwok, Project Management Consultant/Trainer, The ARC Approach, Singapore
"I find this programme interesting. I would like it to engage patients and caregivers."
– Sonali Das, Executive Healthcare, Saint Andrew's Community Hospital, Singapore
"Understanding the principles of gamification helps me plan my lesson better."
- Ahmad Ramli, University Lecturer, Malaysia
"Anm inspired me to produce quality Edu-Gamification to level up participants' learning experience!"- Ms. Chew, Instructional Designer, Malaysia
"A very interesting session that guides participants to create simple card game for learning. Inspiring presentation by Anm."- Ms. Azita, Learning Designer, Malaysia
"Easy to understand & implement."– Leo Baptist, Trainer, Malaysia
"Interesting and engaging. Thank you so much, Anm and Meow Ling!"- Trishnu Kaur, Teacher & Curriculum Developer, Scholars' Inc, Singapore
"Great course! Had a lot of fun!"
- Shaun Low, Educational Therapist, Swords & Stationery, Singapore
__________________________________________________________
Fast Action-Taker Bonuses:
- FREE 1 Hour Online Coaching – Anm Pek [Worth S$697]
- FREE 1 Soft Copy of The Secret Code Book written by Anm [Worth S$27]
__________________________________________________________
Available Course Format:
Online Class
Note: Physical Class (Currently not available due to Covid-19)
Course Fee:
Fee: S$297 inclusive of Course Materials, Certificate (Soft Copy) and Bonuses!
Register free with us now and pay at the later date. - Note: We will follow-up with an email for ticket fee payment of S$297 (per pax) when a minimum number of participants have registered. After payment, you will receive a confirmation email and details of the course from us.
We welcome participants from other countries (beside Singapore) as well
Participants: We have participants from SCDF, MHA, PMO, DSTA, Singapore Government Agencies, Indonesia Recruitment and Development Company, Singapore Advertising Company, Malaysia Finance Agency, Malaysia Training & Development Company, Singapore Training and Consultation Company, Singapore University, Malaysia University, Tertiary Education Institutions, Institute of Higher Learning, Singapore Private School and Tuition Centre.
We have given Gamification workshop specifically for Education and Career Guidance, Institute of Technical Education in Sep 2020: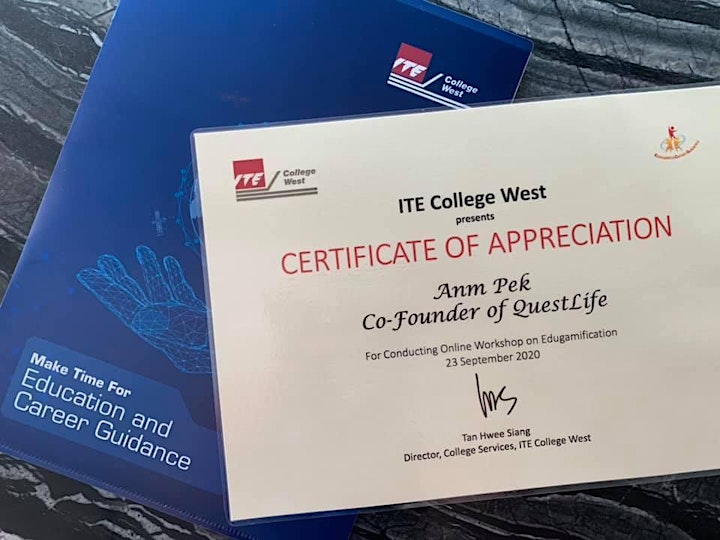 We are invited to share our gamification framework and solution to Educators in Penang at the Colloquium, Southeast Asian Ministers of Education Organisation Regional Centre For Education in Science and Mathematics, Penang on 27-30 Aug 2018: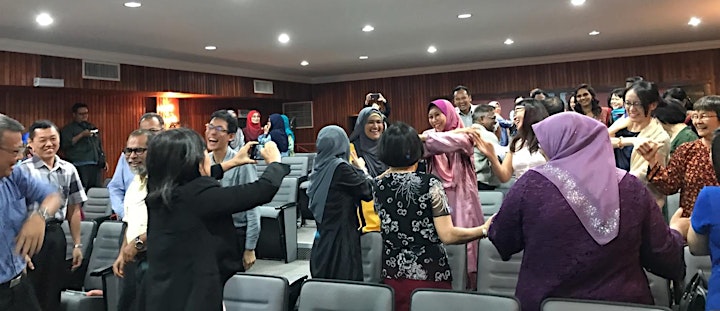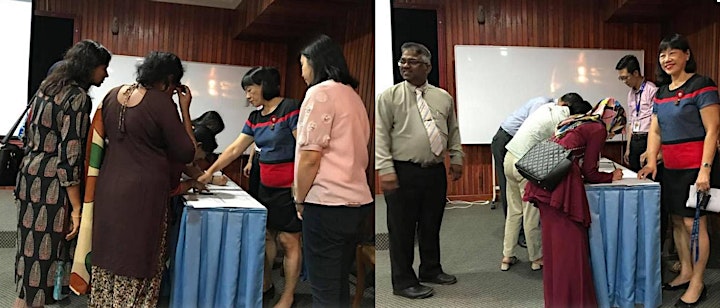 Pre-requisites:
NONE. You don't need to be a gamer to understand gamification!
Learning Outcomes:
Educators and Trainers are able to apply core gamification principles, techniques and games elements into their training and teaching to fulfill their objectives:
✓ Accelerating learning engagement, internalization and content mastery By Over 90%
✓ To fulfill their teaching syllabus, lesson plan & learning objectives in a less-stressful manner that reduces stress by 75%.
Course Outline:
Introduction to Gamification
Games vs Gamification
Benefits of Gamification towards Learning and Skill Development
Successful case studies of Gamification in Education
The Missing piece of Gamification for Education puzzle revealed
Two Powerful Mechanics of Gamification
Understand Gamification Design Principles
Application of Game Elements
Why Character-based Gamification? Your Digital Learner Avatar Solution
Application of Character-based Gamification in Teaching and Learning
How to prepare Character-based Gamification Design Document
Hands-on practice: Design your own Character-based Gamification project
Course Materials (given):
1. Course Notes
2. Course Gamification Booklet
Recommend Especially For:
Passionate Educators i.e. Teachers, Lecturers, Trainers, Tutors, Professors, Learning Designers, Curriculum Developers, Trainers, Educational Therapist who:
- Are under pressure to deliver, fulfil lesson plans and ensure students score well in exams but face problems with student engagement and achieving learning that sticks.
- And wish to achieve for their students: accelerate and boost learning ability, invoke higher-order thinking, invoke a love for learning and subsequently score good exam results - even for 'slower' students.
- We have professionals from other fields in HR & Recruitment and Healthcare that have found this course relevant and useful. They are ready to implement what they have learnt into their jobs.
__________________________________________________________
Note: We reserve the rights to alter the course content, materials, class schedule, fee structure and bonuses without prior notice.
__________________________________________________________
Course Educator:
Anm Pek
Conducted personally by the Creator & Researcher of Reality Gamification & Character-based Gamification Framework, Singapore's Leading Gamification Specialist, Educator and Best Selling Author Anm Pek.
Anm is the Chief Executive Officer and Chief Educator of QuestLife. She is one of the Founders of QuestLife - a talent collaboration app. She has been studying and creating her own Character-based gamification & Reality gamification since year 2015. She is devoted to provide gamification solutions to solve problems and create results in empowerment, personal development and learning. Anm has been in the game design field since year 2002.
In 2020, Anm presented and published her novelty gamification paper in GCCCE2020 (Global Chinese Conference on Computers in Education) titled "Developing Awareness of Talent Through Character-based Gamification: Perceptions of Design and Media Students".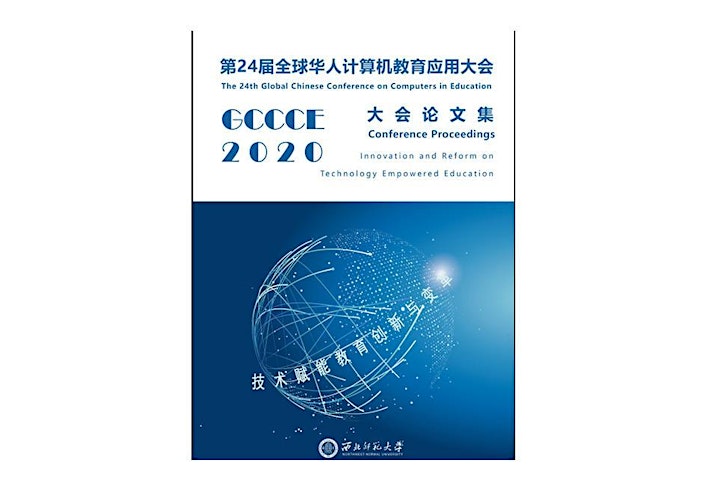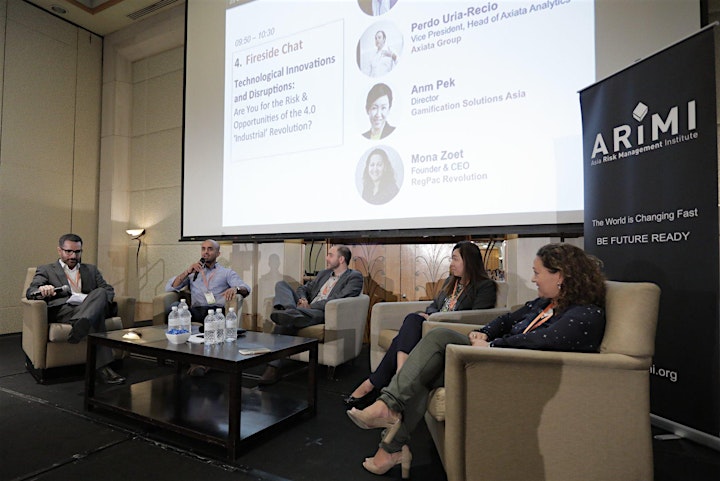 Anm is also the gamification and design advisor for QuestLife. Together with Meow Ling, the Founders created Gamified Talent Matching Engine for QuestLife. Anm believes that individuals can be empowered and achieve their goals faster and easier than they ever imagine through the gamified characters that she has designed and developed for QuestLife. Anm also created Flashback and Recollect, learning card games to develop association skill, enhance creativity, memory, and Socratic questioning. Anm is a bestselling Author. She has written two books on gamification titled Success Today which hits 2 Amazon bestseller lists, and, The Secret Code: Is It for Real? with forewords by Asia's Top Success Coach, Adam Khoo and Social Entrepreneur, Elim Chew. Anm received her Best Seller Quilly Award on Best Seller's Summit & Golden Gala Awards by National Academy of Bestselling Authors on 25 September 2015 in Hollywood, California. It is one of the most influential, compelling events for Best Selling Authors who are committed to recognizing their success as a stepping stone on the path to further ambitions. The Best Seller Quilly Award is to honor Bestselling Authors around the world for their contribution to education, enlightenment and the advancement of business.
Since 2016, Anm has been contributing in Serious Games industry. Anm is the executive member of Serious Games Association. Anm is the reviewer of Gamification and AR in University for EE-ICT special issue by EURASIA Journal of Mathematics, Science and Technology Education. She is also the review committee for the Serious Games Evaluation Framework with Associated Quality Label for Serious Games used for Training, Engagement and Assessments.
Anm is the pioneer to setup Games Development and Testing Centre in Institute of Technical Education which serves as a base for games innovation and enterprise creation, and, she is also the pioneer to design and develop the Game Art track of Higher Nitec Games Design & Development course in year 2007.Anm appears on Dean's list for her Bachelor of Science in Multimedia Technology and Design and received numerous distinctions and merit awards throughout her studies. In July 2014, she graduated with a Master of Science in Digital Media Technology (Nanyang Technological University, Singapore). Her research paper titled, Design and Development Beyond Fun: Serious Games with Social Impact has built her a strong foundation in gamification. She is also a Higher-Learning Educator since year 2008.
Free Registration First, Pay Later:
Click on SELECT A DATE button now to secure your seat. For any inquiry on this course, feel free to email Anm at anm@playquestlife.com.
This course is brought to you by: QuestLife Pte. Ltd., https://playquestlife.com.
Please write us at team@playquestlife.com if you would like to be on the mailing list for further enrollment updates.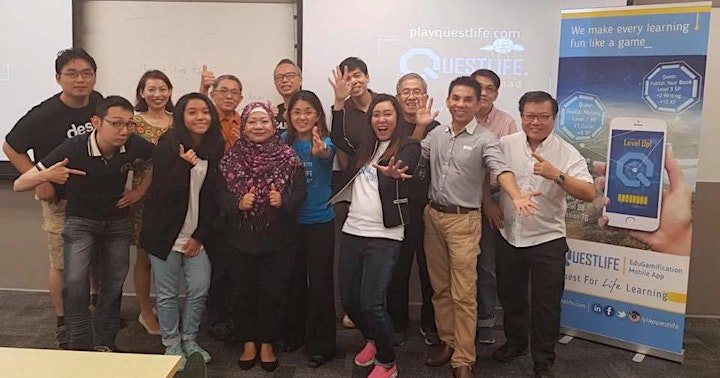 Organiser of OutPlay: Gamification Solution for Lifelong Learning
Based in Singapore, Questlife is a Gamified Talent Collaboration App which allows individuals to discover their true talents, hidden strengths & connect them to collaborators and hirers in today's competitive talent war industry.
The two founders of QuestLife are Meow Ling NG and Anm PEK.