Release your stress and anxiety through the powerful and practical technique of EFT and meditation
About this event
Come to this safe space to release all your stress and anxiety during these uncertain times through the powerful technique of Emotional Freedom Technique (EFT) tapping and a beautiful guided meditation.
What is EFT?
EFT promotes relaxation and connection between body and mind by utilizing gentle tapping on specific calming acupressure points of the body to bring peace and renewal in body and mind.
Recent studies by Dr. Peta Stapleton et al. indicate a reduction of the stress hormone Cortisol by 37-43%, an increase of 113% in secretory IgA antibodies which promote immune health and support mucous membranes, decreasing anxious feelings by 40% and boosting happiness 31%!
In this class:
You will be guided in this safe, non judgmental space through a beautiful relaxing meditation.
You will learn the brief history of EFT, the benefits, the techniques for tapping to shift your stress or anxiety.
You will have time to practice the techniques during this session. You may also bring your favourite essential oils to use during the session.
Handouts will be provided to guide you through the session.
Who is this for?
Open minded people who are willing to learn a new technique to help their anxiety and stress
What to bring:
A mat.
Please wear comfortable clothing.
Your favourite essential oils.
Water to keep hydrated.
Your mask (for Health & Safety)
Venue: Crane at Kim Yam Road
Max class size: 10 Pax (min class size: 3 pax)
Please note there is a 10% preferred rate for Crane members.
About the facilitator, Sophie @sophieleungco :
Sophie is the Founder of Sophie Leung Co and the Aligned Success Formula™️. Sophie is incredibly passionate about serving and healing others. She serves both individuals and corporates in her own practice.
Her main mission in life is to empower women to reclaim their self-worth, voice and authentic power to live a successful life based on their own terms.
She is a certified Hypnotherapist, Intuitive Life Coach and EFT Practitioner. Prior to this, Sophie almost spent a decade in relationship management, HR and recruitment fo renowned MNCs such as Citibank, HSBC etc.
During these uncertain times, Sophie has been hosting events to support the collective to shift from stress, anxiety, and overwhelm to calmness and inner peace using various techniques.
For further information, follow Sophie at www.instagram.com/sophieleunghypnocoach and Crane at wearecrane.com/happenings
Please note that the class size is limited and by registering you are agree to keep any and all information about other participants confidential. Furthermore, you are also agreeing to opt in for email updates for this and future events and information.
There is a no refund policy.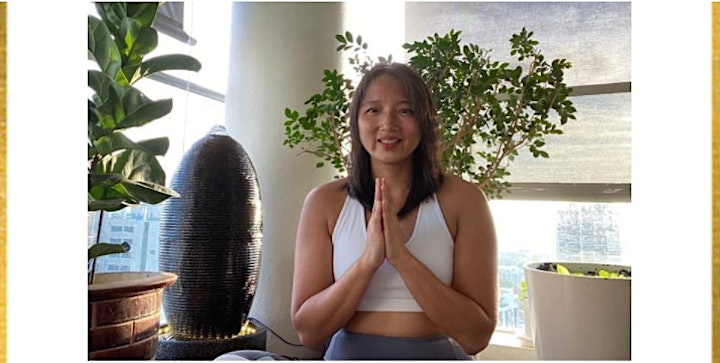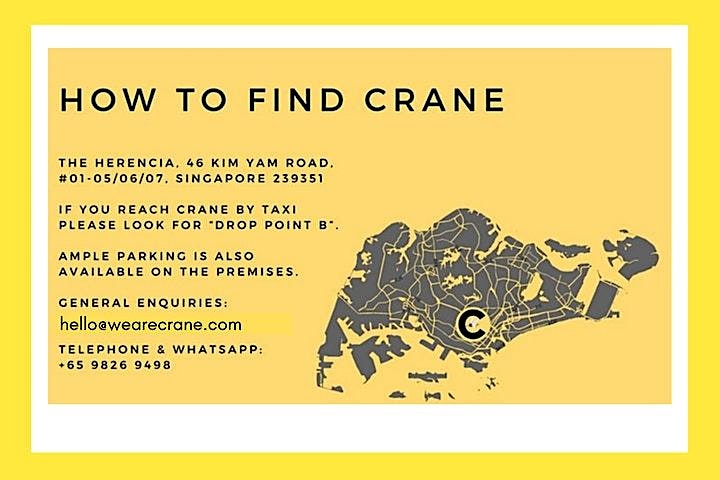 Organiser of Overcome Your Stress and Anxiety through EFT Tapping