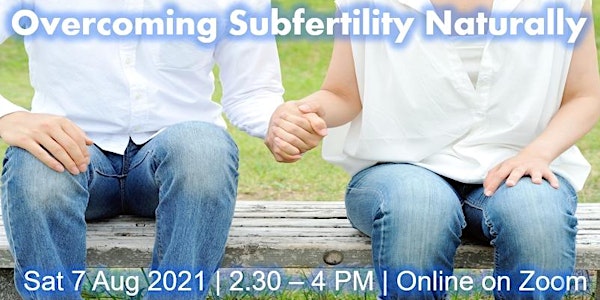 Overcoming Subfertility Naturally
Sg100Baby - This webinar aims to share with couples about how Fertility Charting and Medical Treatments can help overcome fertility issues
About this event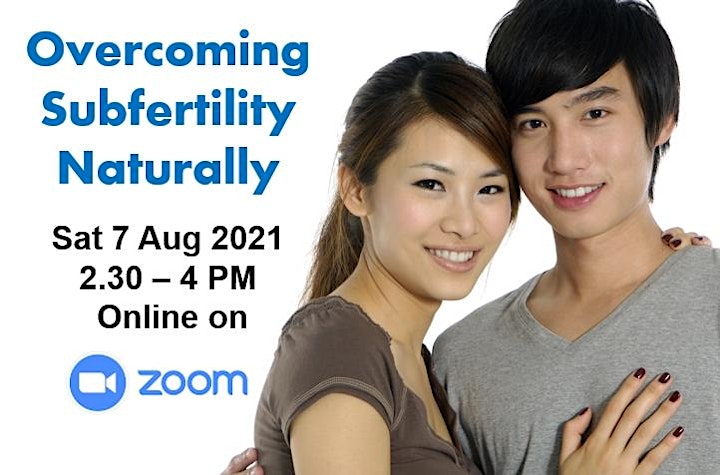 Talk 1 - Overcoming Subfertility Naturally
An initiative by Sg100Baby
When: Sat, 7 Aug 2021
Time: 2.30 – 4 PM
We understand how, for couples who desire and long for a child the wait can be both filled with anxiety and agony. Through this online webinar, couples can be empowered with a better understanding of their bodies and what are the natural options available to treat infertility.
Who should attend:
• Couples who have been working on achieving pregnancy for the last 2 years but not seen any results so far
• Couples who want to understand & take advantage of the natural biologic signs of fertility and achieve pregnancy naturally
• Couples who wish to identify and overcome hormonal factors affecting fertility
• Couples who have had recurrent miscarriages for which there may have been a hormonal basis
• Women who have irregular menses and wish to get pregnant
Topics:
1. Fertility charting for clarity into your fertility potential by Andy Wee - 20 mins
2. Overcoming subfertility naturally - the medical aspects by Dr John Hui - 20 minutes
3. Q&A - 30 mins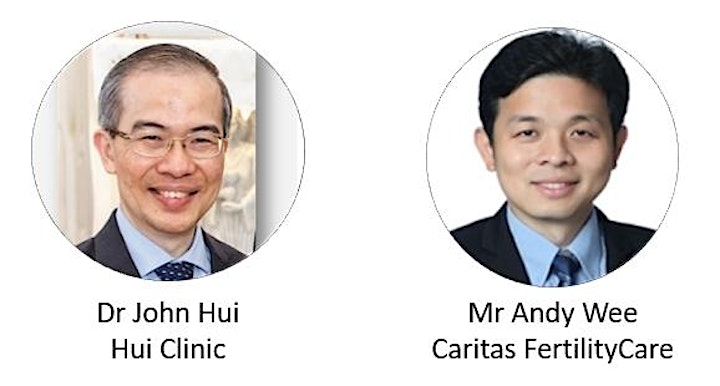 Speaker:
• Mr Andy Wee
Mr Andy Wee was trained in the Creighton Model FertilityCare charting method under the FertililtyCare Practitioners Program in Australia in 2007, under the supervision of Dr Amanda Lamont. He has since helped many couples understand their women's menstrual cycles and fertility potential via the method.
Initially when he went to take up the training in teaching the Creighton Model FertilityCare System, his main objective was to help couples to overcome the fertility issues through the use of natural method. However, with the knowledge gained from the method and medical aspects, the Creighton Model and NaproTechnology has also helped him and his wife to build a family with four beautiful children. With this knowledge, he aims to help many many couples more couples release their dream for a baby in Singapore as well as in the region.
Guest Speaker:
• Dr John Hui
Dr John Hui, MBBS (Singapore) is a Family Physician who graduated from the National University of Singapore in 1989. He also obtained his certificate as a medical consultant in Natural Family Planning from the Pope Paul VI Institute in Omaha, USA in 2005 and applys the principles of NaproTechnology in diagnosing and treating sub-fertility conditions for women and men.
About Sg100Baby:
Sg100Baby is an initiative led by Caritas FertilityCare, we aim to help couples who have been working on achieving pregnancy for the at least 2 years find answers to better physical and emotional health, better fertility through treating any underlying fertility issues, thereby increase their chances of having a successful natural pregnancy and birth.