Location
Upper weld road
Upper weld Road
Singapore, Kembangan 207391
Singapore
How to make your own Marbling Art in Just under 2 hours!
About this event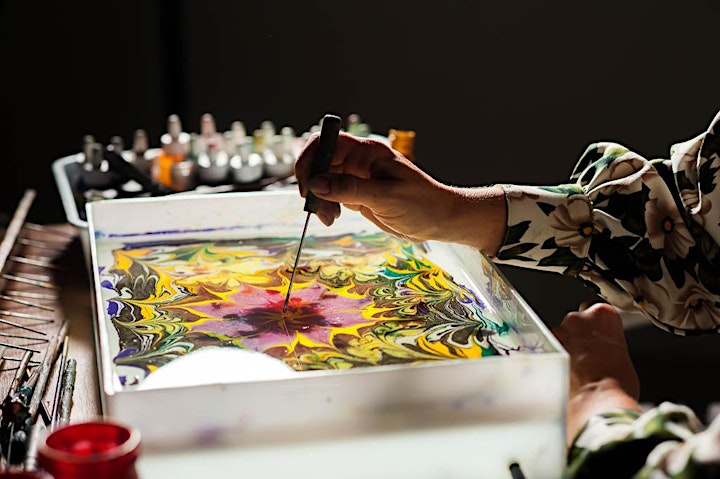 Discover How To Make Your Own Marbling Art In Just Under 2 Hours!
Let the fascinating world of marbling art captivate your senses.
The art of marbling is a fun, free-flowing and therapeutic process done with tools that anyone can use. Marbling involves floating paints on a surface of thickened water and playing with the tools to create patterns. And the result is fascinating piece of abstract art!
Come and join this wonderful marbling art workshop to learn the brief history of marbling art, different techniques of marbling art, tips and tricks to create beautiful, marbled patterns as well as ways to incorporate it into various crafts.
You'll be guided by our in-house artist who is known for her artistic talent since young at the earliest age of 9. She will guide you at every step and share all tips & tricks as each dip results in a unique mesmerizing pattern that transforms into abstract art.
In this (2 hour session) Marbling Art Workshop, experience the magic of marbling art physically and visually. In a relaxed setting, you will learn:
1. The brief history of marbling art and what are the basic tools used in marbling art
2. Besides the traditional marbling technique, what other techniques had evolved now
3. Explore the techniques in deeper detail as you develop your own decorative pattern
4. How to prepare the marbling medium or size
5. How to create different patterns/items that is Instagram worthy for you to show to your friends
5. Get to know, with marbling art, what are the more advanced techniques possible
6. Take home a skill and two or three art pieces (created by you) that you can show to your relatives during family gatherings.
All materials will be provided.
All tools and colours are imported from Turkey
Enjoy this therapeutic art with your loved one, or come alone and make new friends!
Check our website www.craftandjoy.org