Singapore Standard Time (GMT +8) 8:45 am - 10:15 am
About this event
Start Small, Scale Fast, Transform Securely:
Embracing a Paradigm Shift in Cloud-Native Applications and Protection Strategies
Transform by adopting modern and secure solutions to drive agility and accelerate speed of services
Public and private sector organisations have readily embarked on a digital transformation journey in the past decade given the demands of consumers and citizens of the digital era.
The future is now—keep abreast with technological advancements otherwise be irrelevant.
Some witnessed rapid results in driving a culture of change, while majority struggled in their digitalisation path. Their success or lack thereof is not determined by sheer determination, but a byproduct of factors such as leadership, cost, availability of information, workforce skillset and other resources.
Many had to grapple with multiple, simultaneous and service-specific infrastructural, architectural or solution upgrades. These invariably led to confusion due to complex new systems and massive expenses brought by bundles upon bundles of purchases.
Modernisation has therefore steered toward the opposite direction, resulting in inconvenience and frustration not only to agencies and service providers, but also to the consumers and citizens who have demanded for this very change.
The pandemic had further increased the pressure on organisations to accelerate their digital transformation and to deliver efficient mission-critical services. It has exponentially amplified the expectation to overturn legacy systems swiftly and securely. The stakes have reached an all-time high.
With multiple challenges present, is there a way for organisations like yours to finally turn the tide in your favour?
Are there ways to achieve a breakthrough in digitalisation while maintaining resiliency and cost efficiency?
Create a sustainable roadmap for applications modernisation
The most prominent challenge facing institutions is the alignment of resources, particularly budget, with innovation. This is especially true for organisations with established cloud infrastructure with multiple subscriptions and tested applications.
How can agencies modernise, re-platform, re-host and re-factor applications—transition from monolithic systems to agile, streamlined microservices?
The answers involve small, scalable steps:
• Start small and focus . The modernisation of critical applications can be gradual. Optimal strategy to migrate applications from old systems to cloud environments is by streamlining your current portfolio of applications.
Determine the ideal set of applications that are aligned with your present and future institutional objectives. Evaluate established patterns and practices, and assess whether such legacies are sustainable in terms of impact, value, risk and migration.
• Scale fast through automation and iteration. Replacing manual processes with automation will also significantly improve downtime and ensure continuous delivery of services. Employ an iterative approach to build on previous successes and to test additional features slowly.
While this seems counterintuitive, the re-engineering of services into single-purpose, bounded contexts allows processes be incremental workable systems. Iterative systems also allow faster software releases and greater scalability of applications.
Deploy an internal security strategy to leverage existing infrastructure in new ways, in real time
Modern cyberattacks now encompass a plethora of tactics employing lateral movement, island hopping, dark web exploitation, among others. However, most businesses and agencies are not as equipped to face such attacks.
Typically organisations will come from a reactive security posture. Defences are put up after sensitive information have been compromised. But as the old adage goes, prevention is still better than cure:
• Transform securely. To prevent such attacks adopt cloud-native security platforms complimentary with the previously discussed application modernisation strategies. This means that security is readily built into the infrastructure across workloads and applications. This is not an add-on product, tool or bundle.
Security should be a concerted strategy for leveraging existing systems in new ways across applications, clouds or devices. It is a unified approach to accelerate the identification, prevention, detection and response to threats with the right context and insight.
• Consolidate capabilities to come from a position of strength. Embrace a culture of prevention with an intrinsic security strategy to continuously collect endpoint activities. This entails detection of seemingly normal behaviours, alert monitoring and provision of up-to-date assessment and remediation.
Such culture empowers agencies and businesses to offer advanced and resilient customer data protection, and draw in-depth behavioural insight by understanding attack patterns.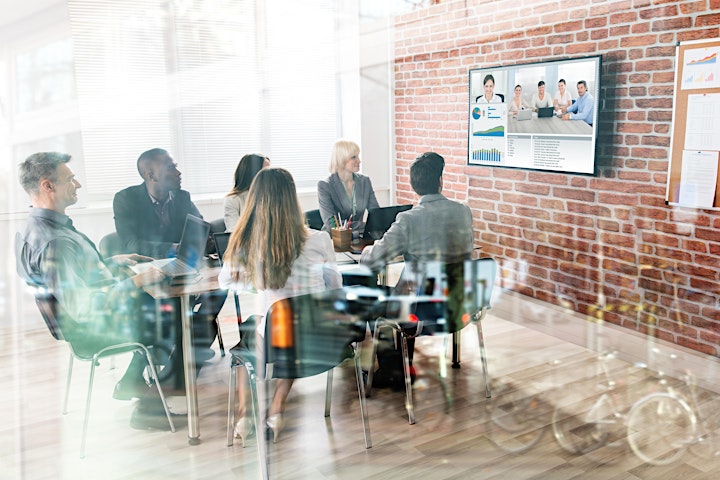 OpenGov Asia cordially invites you to this exclusive and timely OpenGovLive! Virtual Breakfast Insight aimed at imparting knowledge and strategies on...
how to embrace a culture of change and adopt combined solutions to elevate organisational efficiency and accelerate digital transformation.
We will discuss:
• Improving agility by employing a tailored strategy of application migration
• Reducing cost and technological debt by modernising mission- and business-critical applications
• Automating the path of production with zero-downtime patching and for future-ready migration
• Evolving organisational culture to drive speed of delivery in a more secure process
• Consolidating multiple endpoint security capabilities built for any application, cloud or device
Who should attend
Chief Information Officers
Chiefs of Innovation
Chief Cloud Solution Architects
Chiefs of Cybersecurity
Chiefs of Digital Infrastructure
Chiefs of Digital Transformation
Chiefs of Applications and Systems Development
Chief Technology Officers