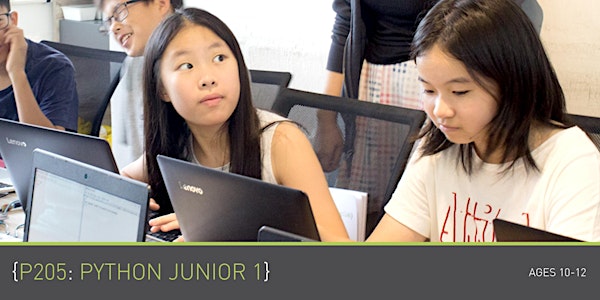 [PAST] Coding for Kids - P205+P206: Python Junior 1+2 (Ages 10-12) @ Grassroots Club
When and where
Location
190 Ang Mo Kio Avenue 8 (2-min walk from Yio Chu Kang MRT Station) Singapore 568046 Singapore
Description
Create the next B I G Thing
Google Maps, WhatsApp, Instagram have become our everyday essential apps and your child may be the creator of the next B I G thing that you will use in your life. We nurture future leaders in technology by allowing students to explore the path of mobile app development. The MIT App Inventor 2 Platform help students to create fully functional mobile apps that can be launched into the app store!
With an intuitive, visual drag-and-drop programming like Scratch but equipped with greater capabilities, the App Inventor allows students to apply computational thinking and creativity to design their own apps and put them to test immediately on their phones. They can build simple fun apps such as Countdown Timer, Racing Game, Robot Shooter Game and more!
App Inventor 1's goal is to introduce mobile app programming, instill confidence and an adventurous spirit for students to continue exploring to become little app creators. Want to find out more? Check out our FAQs.
"I have enjoyed this lesson and learn how to program. I realized that learning new things is very fun and I can share them with my friends." - Enoch, 11