Learn Pastel Nagomi Art, a therapeutic art form and impress friends and family with your handmade decorative festive cards.
About this event
Pastel Art is an easy-to-learn art form suitable for everyone, regardless of age or prior art skills. The therapeutic nature of Pastel Art encourages soothing of emotions, calming of the mind, and stress-relief, bringing joy and harmony to the heart of the painter and to those who admire the art.
What are some expected outcomes of the course?
In this course, you will learn Pastel Nagomi Art, which is a healing art founded in Japan, and get to make beautiful decorative cards. It uses pastels and fingers to create a gentle, transparent, warm, and heart-touching art through simple, yet unique painting techniques.
Schedule
Dates: 10 July, 17 July, 24 July, 31 July, 7 Aug, 14 Aug, 21 Aug, 28 Aug | Saturdays
Time: 10am - 12pm
No. of sessions: 8
**Minimum 10 students to start class
Materials provided: 
One full set of Faber-Castell starter kit - with all essential items.
WHAT TO BRING FROM HOME (Not included)
1. 1 x Craft Scissors
2. 1 x Ruler
3. 1 x Normal eraser
4. 1 x Black colour Ink pen
5. Wet tissue
6. Dry tissue
_______________________________________________________________________________________
Course Fee: $280 |$56 for seniors eligible for National Silver Academy (NSA) subsidy*
*NSA subsidy is for Singaporeans and Permanent Residents aged 50 and above.
In addition to NSA subsidy, course fee may be offset by SkillsFuture Credit (SFC).
First, course participants are to make payment for the course through Brahm Centre Eventbrite page.
Brahm Centre will reimburse the amount that is successfully claimed upon receipt of the funds from SFC.
Notes:
Please note that payments for courses are non-refundable.
There are no make-up lessons if you miss any session.
If you miss the first session, you are allowed to proceed with the course. However, the trainer is not obligated to do a recap during the second session.
If you miss both the first and second sessions, you will not be allowed to proceed with the course
Trainer Profile:
Pearl Tang has a great passion for art and craft creations and activities. Her interests include crochets, knitting, decoupage, air-dry clay sculpture, jewellery-making, crepe paper flowers, soft-pastel painting, Zentangle® etc.
Pearl is a Certified Facilitator and Trainer by Workforce Development Agency (WDA) – Advanced Certificate in Training and Assessment (ACTA).
She received relevant training on:-
(1) WSQ - Organise and implement group activities and recreation programmes
(2) WSQ - Design and Develop an Effective Volunteer Work Programme
(3) Certified trainer – Zentangle®
(4) Certified trainer – Japanese Nagomi Pastel Art
(5) PA certified trainer.
Pearl has over 15 years of experience in training and education institutions and is a freelance Teacher in Business Studies, English, and basic computer.
Some of the Pearl's work :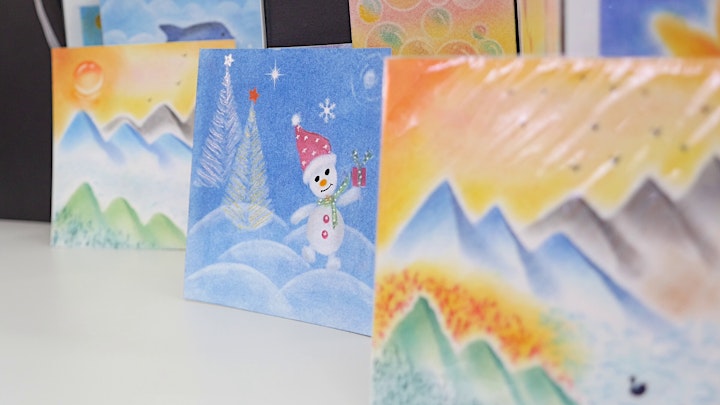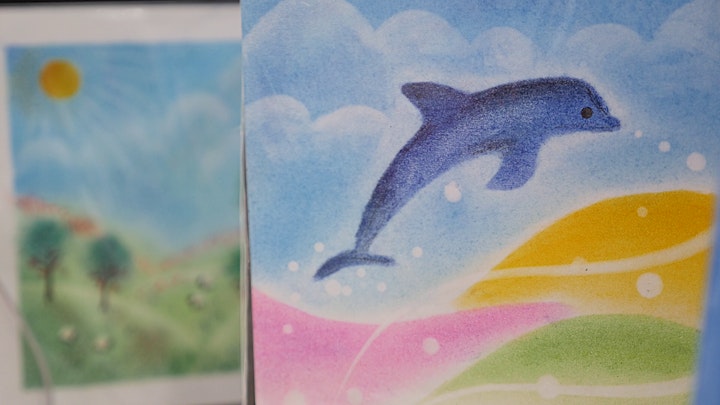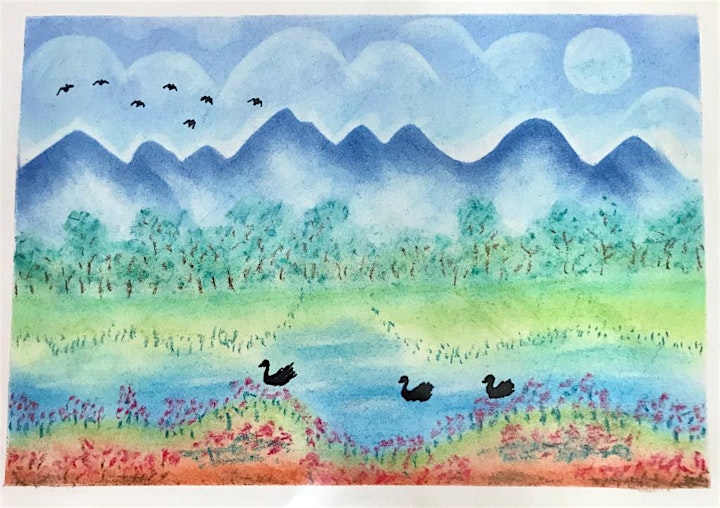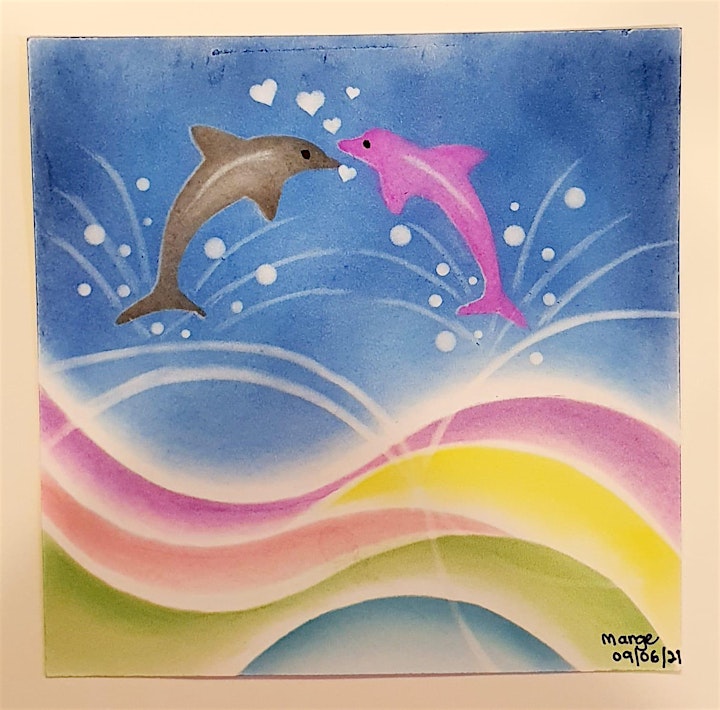 Organiser of Pastel Art Course starts July 10 (8 sessions)
Brahm Centre is a leading course provider of a wide range of science-based mindfulness programs to reduce stress and enhance well-being in today's fast paced world. We have worked with healthcare agencies, schools and corporations to equip employees, parents and students with mindfulness tools to help them stay physically and mentally well. 
Course graduates may enhance their practice by joining our weekly mindfulness clubs. Furthermore there are free regular health talks conducted by healthcare professionals and qualified speakers open to the public.
Launched in 2012 as a charity that aims to promote happier and healthier living, Brahm Centre is a full member of the National Council of Social Services and an Institution of Public Character.
Come begin your mindfulness journey with us. 
Please note that all course registrations are NON-refundable. Transfer of selected mindfulness courses is subject to a $30 transfer fee and a $10 admin fee for a mindfulness make-up class. There are NO transfers or make-up classes available for all other courses.