Pedagogies Beyond Theatre: Questioning in the Arts by Professor Stephen Wan...
Description
PEDAGOGICAL QUESTIONING IN THE ARTS
A LECTURE DEMONSTRATION BY PROFESSOR STEPHEN WANGH
Art-making and performance training depend on our ability to live with questions and questioning. But
· What kinds of questions do we teachers ask?
· When do our questions and feedback inspire… or intimidate?
· How do we respond to our students' questions?
· And how can we bear—and bare—our own ignorance?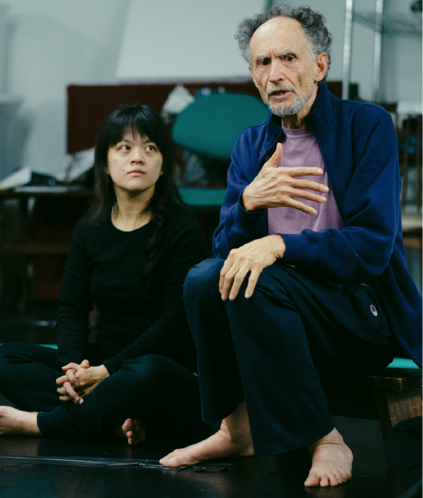 Professor Stephen Wangh is Arts Professor Emeritus from New York University. He studied with Jerzy Grotowski at NYU in 1967. He was founder and Artistic Director of several theater companies in New York and Massachusetts. Steve taught at the Experimental Wing at NYU for 25 years and at Naropa University in Colorado. He is a director, a playwright, an acting teacher, and an author. He has written fifteen plays and was one of the writers of The Laramie Project. His book An Acrobat of the Heart (2000) describes a physical approach to acting inspired by Grotowski's philosophy and methodology. The latest book (2012) is titled The Heart of Teaching: Empowering Students in the Performing Arts. Steve has recently been teaching in Hon Kong, Taipei, Sydney, and Bangkok. This year will mark his fourth visit to teach at LASALLE.
This panel will be moderated by Dr Edmund Chow, Programme Leader of MA Arts Pedagogy and Practice. As an applied theatre practitioner, he has used the arts for training, education, research, and therapy in schools, psychiatric hospitals, prisons, and in conflict zones.