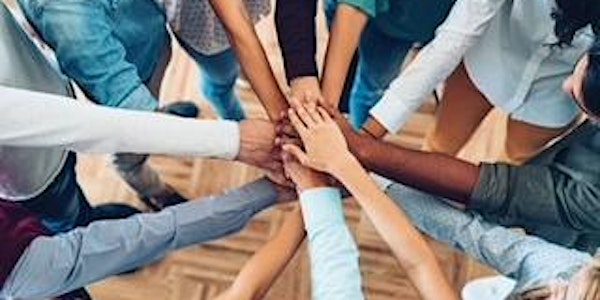 Peer-sence - Mindful Peer Support for Youth - NTY20221203MPS
Trusted empathetic support from a fellow peer can make a positive difference on one's mental wellbeing
When and where
Location
Brahm Youth Centre @ Newton 47 Scotts Road #05-02 Singapore, 228233 Singapore
About this event
WHAT?
Have you ever encountered a friend, classmate, or colleague in emotional distress or going through a difficult situation but feel unsure about how best to support them?
Youth today face an increasing amount of stress and challenges as they transition into adulthood. This can take a toll on their mental wellbeing and may even lead to mental health issues if not well coped with.
Trusted empathetic support from a fellow peer can make a positive difference on one's mental wellbeing, especially for youth who are hesitant to seek professional help. Through providing a non-judgemental ear and sharing relatable experiences from a similar life stage, peers can come to realize that they are not alone in their struggles and feel assured that help is always available.
Through engaging roleplays, personal reflections, and group discussions, come join us as we learn how to effectively provide our "peer-sence" to youth by understanding:
How to look out for and recognise signs of emotional distress in youth
Our personal biases and fears towards supporting someone in distress
Soft skills to interact and empathize with a peer mindfully and compassionately such that they feel heard and supported
What to bring:
Writing materials, water bottle, jacket
WHO?
FOR: YOUTH BETWEEN THE AGES OF 17 TO 35
Please note that places are limited, and a minimum of 10 participants is required to start the class.
WHEN?
Saturday, 3 December - 10.30am-4pm
WHERE?
Brahm Centre @ Newton Level 5 Selina Space
Lunch will be provided. Please notify us if you have any dietary restrictions.
COURSE FEE?
Free
Trainer Bio:
Jermyn Wee has worked with young people for more than 10 years as a youth worker and counsellor. He is driven by seeing young people become the best versions of themselves.
At Brahm Centre, he manages the Youth Care services and provides counselling to young people. Jermyn graduated in 2014 with a Masters in Professional Counselling from Swinburne University of Technology. He is also Choice Theory Reality Therapy certified.
Trainer Bio:
Amos Tan is a Certified Peer Support Specialist trained by the National Council of Social Service (Social Service Institute). In the course of pursuing a Masters in Clinical Psychology, he has received postgraduate training in psychological assessment and therapy, with clinical experience working at a local tertiary psychiatric hospital and a university psychology clinic. Amos is one of the youth care coordinators at Brahm Youth Centre where he provides basic emotional support and mental health screening for young persons in the community. He is also a dot-b certified teacher from the Mindfulness in Schools Project (UK).