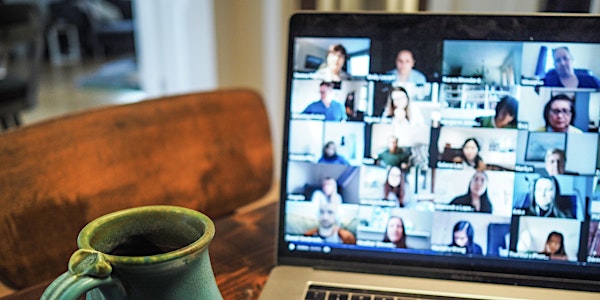 Peers On Demand - Trusted Advisors Mastermind Group
A mastermind group for coaches, facilitators, speakers, trainers, consultants and advisors
About this event
Trusted Advisors place the highest importance to totally and completely devoting themselves, their caring and their attention to their clients, as well as stay disciplined in their technical competence.
I successfully facilitated a Productivity Mastermind Group in 2017-2018 which met up once every 2 months, chaired a Vistage CEO group monthly in 2019-2020, and am currently facilitating 3 other mastermind groups.
Wikipedia: "A mastermind group is a peer-to-peer mentoring group used to help members solve their problems with input and advice from the other group members."
Well, I wouldn't necessarily focus on "problems." 😊 Matters raised and discussed in my mastermind groups also include opportunities and best practices. 👍
This Peers On Demand - Trusted Advisors Mastermind Group has Meetups* once every 2 months.
Next Meetup* date: 4th Tuesday, 23 November 2021
Subsequent dates of Meetups: 4th Tuesday afternoon (2:00pm - 5:00pm) of odd-numbered months
Membership Fee: Free for your first Meetup, RM688* per Meetup for subsequent Meetups
You have the opportunity to be with folks who've been through my coaching, workshops and events, as well as other leaders interested in living up to the Trusted Advisor stature.
We meet up, share, build connections, and get hot-seat advice from each other about strengthening our professionalism. Everyone gets their chance to talk about their experiences, and get help from other Group Members including me. All in a confidential setting.
Membership of the Peers On Demand - Trusted Advisors Mastermind Group is up to ten (10) Group Members only.
First come first served!
Please REGISTER here and I'll contact you for a 15 to 30 minute videoconferencing conversation* with me to mutually decide whether we proceed with your membership.


*Note: The conversation is free. The Membership Fee, should we jointly decide to proceed with you continuing with membership in the Mastermind Group after the first free Meetup, is to be paid in advance for every 3 consecutive Meetups, i.e. every half year (RM688 x 3 = RM2,064). The payment deadline is 7 days before your paid Meetup.
*Incentive: There is incentive for advance payment for 6 consecutive Meetups for one full year, which is RM3,000 payment in full, 7 days before your paid Meetup.
CHAIR/FACILITATOR:
Myself (Hasannudin Saidin)
- https://www.linkedin.com/in/hasansaidin
- https://www.facebook.com/hasansaidinofficial
RELATED INFORMATION:
- Peers On Demand - RESULTS LEADERS Mastermind Group: A private mastermind group for CEOs, entrepreneurs and business owners
- EVENTS (free "Peers On Demand" weekly events)