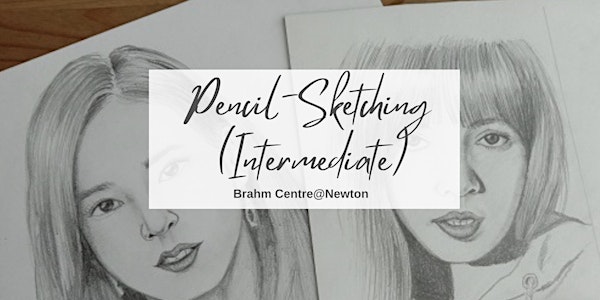 Pencil Sketching Course (Intermediate) by Paul Lee - NT20221003PSCI
Participants will learn intermediate techniques and explore proportioning and drawing with fine details.
When and where
Location
Brahm Centre @ Newton 47 Scotts Road Goldbell Towers #04-02A Singapore, 228233 Singapore
About this event
In this pencil-sketching intermediate course, participants who have completed a beginners' course will get to improve on the basic drawing skills they have learned, and build on this important foundation in art. They will develop keener observation skills and be able to draw with greater ease and confidence on different subject matter.
WHAT?
Session 1: Overview and Update of Pencil and tools. Practice object tonal values and shading
Session 2: Explore the contrasting effect and feathers. Practice of a bird with pencils
Session 3: Creating effect of glossy and metallic effect with pencils. Still Life Practice
Session 4: To learn the concept of 2-point perspective for basic architecture drawing. To practice cityscape drawing
Session 5: To draw the waves and rocks and explore the effects and practice the sketching of ocean cliff.
Session 6: Learn and practice drawing realistic human portrait. To apply shading, tones, proportion and lines
Session 7: The smudging effect of using sketching pencils and related tools. Practice of scenery theme
Session 8: Exploring techniques such as hatching, cross hatching with pencil drawing. To practice sketching of animals.
Learning Outcome
1. Be able to appreciate and understand the art of fine pencil-sketching
2. Develop ability to create aesthetic and quality sketches and drawings
3. Be able to draw with detail, proportion and perspectives
4. Understand the various techniques of pencil-sketching for creative expression.
Materials provided:
1. Pencils set
(5 different grades of pencils, kneadable eraser, soft erasers, sharpener, ruler)
2. A4 Sketch Book
WHEN?
Monday, 3 October - 10am-12noon
Monday, 10 October - 10am-12noon
Monday, 17 October - 10am-12noon
Monday, 7 November - 10am-12noon
Monday, 14 November - 10am-12noon
Monday, 21 November - 10am-12noon
Monday, 28 November - 10am-12noon
Monday, 5 December - 10am-12noon
No of Sessions: 8
**Minimum 12 participants to start class.
WHERE?
Brahm Centre @ Newton
__________________________________________________________________________
Course Fee: $280 |$56 for seniors eligible for National Silver Academy (NSA) subsidy*
*NSA subsidy is for Singaporeans and Permanent Residents aged 50 and above.
In addition to NSA subsidy, course fee may be offset by SkillsFuture Credit (SFC).
First, course participants are to make payment for the course through Brahm Centre Eventbrite page.
Brahm Centre will reimburse the amount that is successfully claimed upon receipt of the funds from SFC.
Notes:
Please note that payments for courses are non-refundable.
There are no make-up lessons if you miss any session.
If you miss the first session, you are allowed to proceed with the course. However, the trainer is not obligated to do a recap during the second session.
Trainer Profile
Paul Lee Mr Lee Thiam Seng (Paul) is a Singapore-born artist, art therapist, and consultant. He is the founder of UniqArts and Technologies. Mr Lee holds a Master in Arts-Art Therapy with LASALLE College of the Arts, and a Bachelor of Management Degree with Royal Melbourne Institute of Technologies. He is also trained in fine arts at the Nanyang Academy of Fine Arts (NAFA). Mr Lee is the creator of the virtual art classroom www.onlineartclass.com and author of the children's book - Drawing is Easy. Mr Lee has facilitated many creative art projects for therapeutic and developmental purposes, both for children and adults. He has experience running individual and group art therapy treatment for children and adults in schools and hospitals.