Due to the recent Covid-19 Coronavirus, PETC Malaysia 2020 will be postpone until further notice. Check back for further updates.
About this event
PETC Malaysia 2020 is a one-day event, gathering over 200+ attendees, LPs, GPs in exploring the general venture capital and private equity scene
Read more on: www.pe-techconference.com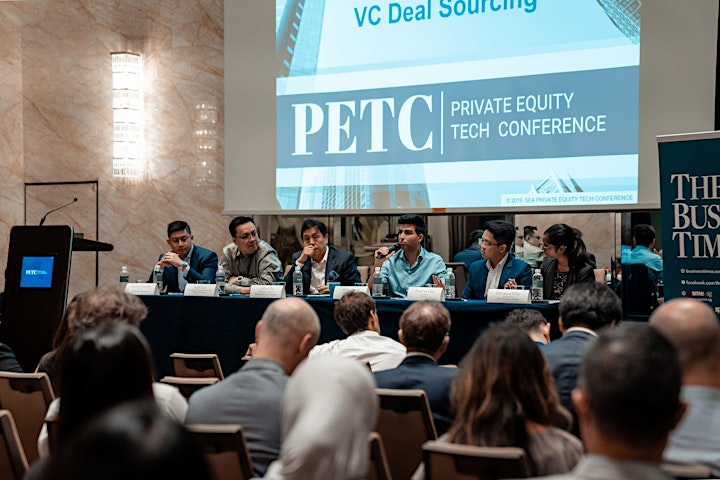 PETC is specialised is in bringing in funds and investors from abroad to connect with the local players. Our past annual conferences and investor meetings since 2016 have amassed hundreds of fund managers and limited partners, mainly from the APAC region. We host yearly events in Singapore, Malaysia, Australia and Indonesia, with plans to rapidly expand in the region.
Current Speakers and Attendees List
Refer to the Full List for current attendees
Refer to the Full List for previous attendees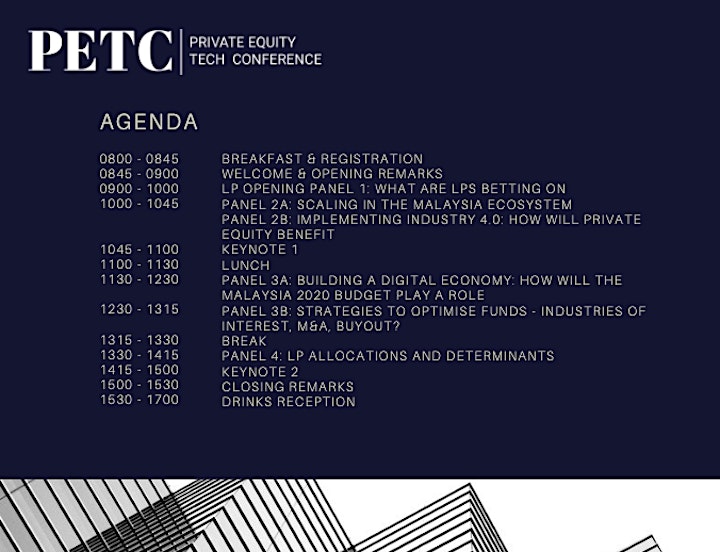 Past Event Sponsors and Partners: