Pick up scrapbooking and paper crafting basics in this hands-on 3-hour workshop.Learn how to alter a wooden frame and create your very own p
About this event
PHOTOGRAPHS, PATTERNED PAPER & PLAY all begin with P!
Pick up scrapbooking and paper crafting basics in this hands-on 3-hour workshop where you will learn how to alter a wooden frame and create your very own photo display shadow box. Best of all, you will get to select your preferred set of patterned papers from our recommended selection of patterned papers to make your project truly unique! A gift-worthy project that would be sure to delight. This workshop is suitable for all ages!
Participants to bring their own bottle of fast-dry liquid adhesive that dries clear and up to 4 3R/4R photographs of a similar theme. Alternatively, participants may also choose to add photographs after completing the project.
FOR YOUR CONVENIENCE! Recommended adhesive available for purchase at PaperMarket (get it here). Polaroid-sized photo printing service available at PaperMarket 2 for $2 per print. Do arrive 15 minutes before the start of the session to allow sufficient time for printing.
Fee:
$59 / pax includes materials needed to complete 1 shadow box project & free adhesive worth $9.95
A min of 2 sign-ups will be required for this workshop to proceed. Registered participants will be offered advance notice in the event of class postponement or cancellation.
YOUR SAFETY IS IMPORTANT TO US. The following measures have been taken to ensure your safety during the event:
- 1m safe distancing observed in the studio
- Temperature taking and SafeEntry recording
- Studio and tools are thoroughly sanitised before, during and after the workshop
- Strictly no sharing of tools during the session
- Participants who are unwell will be turned away. Arrangements will be made for the workshop kit to be delivered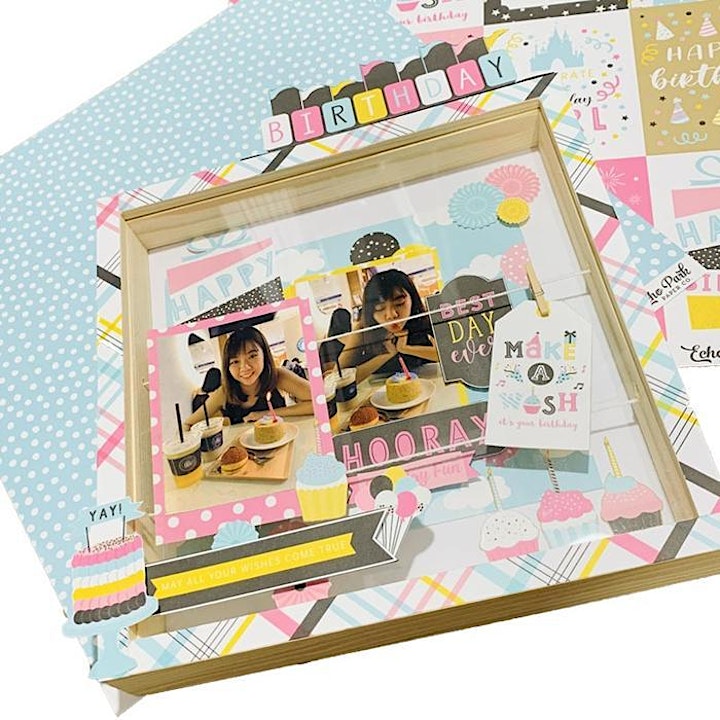 Birthday theme shadow box is one of the best gifts for the birthday girl or boy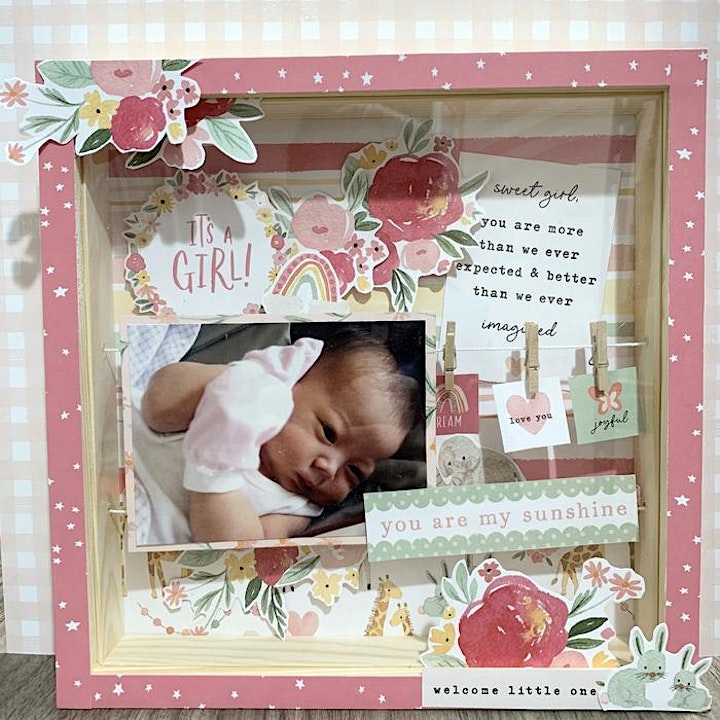 Enjoy the time to get a new shadow box for your baby girl
Organiser of Photo Display Workshop - Shadow Box For Special Occasions in Singapore
Pick up fresh inspiration with a visit to PaperMarket. Our shelves are constantly filled with an exciting assortment of papercrafting supplies, stationery and unique gifts.
We curate crafting events and monthly workshops to offer makers, crafters and stationery lovers countless opportunities for creative exchange and discovery.