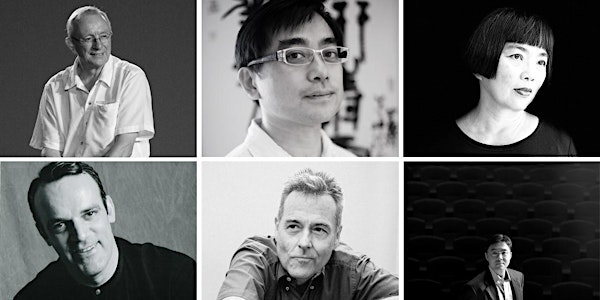 Pictures at an (SEA) Exhibition
Pictures at an (SEA) Exhibition is a music programme inspired by artworks from our UOB Southeast Asia Gallery.
When and where
Location
National Gallery Singapore 1 Saint Andrew's Road Singapore, 178957 Singapore
About this event
Pictures at an (SEA) Exhibition is a project conceived by Robert Casteels that combines painting, poetry and music. Composers Robert Casteels, Joyce Koh, Ho Chee Kong, Hoh Chung Shih, John Sharpley and Eric Watson each chose a painting from our long-term exhibition Between Declarations and Dreams: Art of Southeast Asia since the 19th Century, after which they selected or wrote poetry in response to it. They also composed new original a cappella work for vocal ensemble.
Vocal Ensemble
Benedict Goh
Reuben Lai
John Lee
Joyce Lim
Akiko Otao
Susanna Pua
Leslie Tay
Tham Pei Wen
Glenn Wong
Julian Wong
On Friday 8 April, join us in the Singapore Courtyard for a concert performance of the original compositions.
After that, for one weekend only, join us for a unique tour of the UOB Southeast Asia Gallery and a performance of Pictures at an (SEA) Exhibition, and be enthralled by singers performing alongside some of the Gallery's most beloved artworks.
Please note that places for the tour performances on 9 and 10 April are limited, and registration is needed. Please make sure to select the session that you would like to attend when registering for the event.
Fri 8 Apr 2022| City Hall Wing, Level 2, Singapore Courtyard
8–8.45pm
Sat 9 Apr 2022 | Supreme Court Wing, Level 3, UOB Southeast Asia Galleries (meet outside Gallery 1)
Session 1 | 3–3.45pm
Session 2 | 5–5.45pm
Sun 10 Apr 2022 | Supreme Court Wing, Level 3, UOB Southeast Asia Galleries (meet outside Gallery 1)
Session 1 | 3–3.45pm
Session 2 | 5–5.45pm
Supported by National Arts Council