Description
Asian Food Needs Little Introduction. One Of The Most Popular Cuisines In The World,
Asian dishes appeared on the list of the "World's 50 Most Delicious Foods (Readers' Pick)"— a Worldwide online poll of 35,000 people by CNN Travel. Dominating the Top 10 spots with at least 5 dishes every year. More than any other Cuisines combined
Let Singaporean home cook Nadia and her husband Matteo take you on a 4-course culinary journey through Southeast Asia. In a city where Roman and Italian food are commonplace, our tastebuds desire the occasional wild juggling of disparate elements to create a harmonious finish.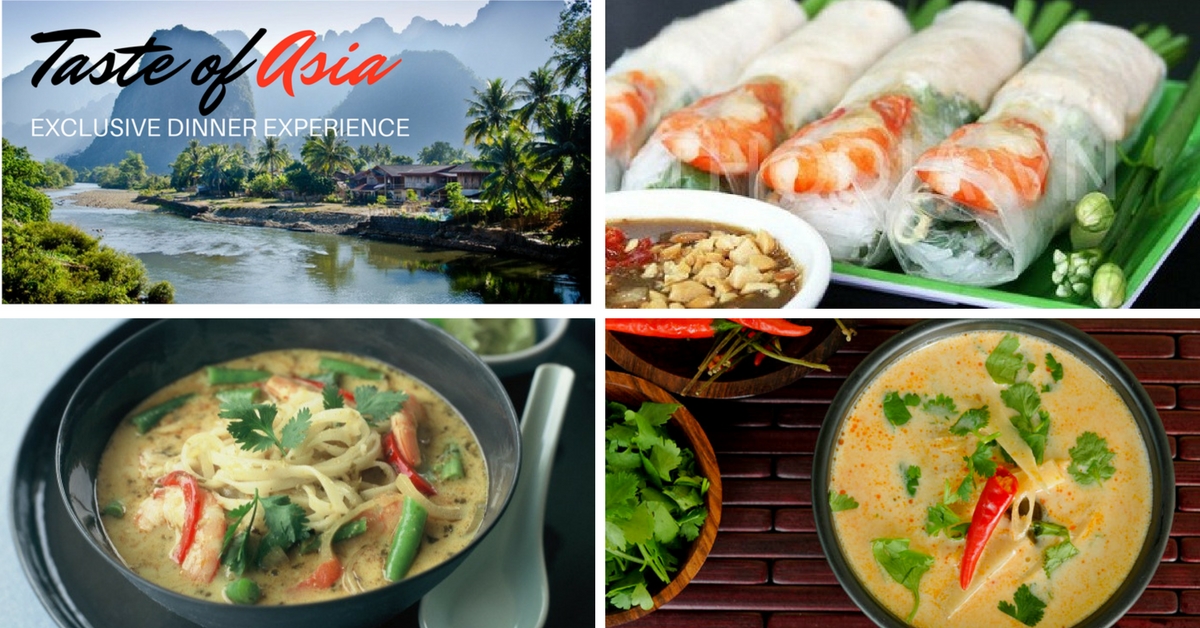 ---
South-East Style,which includes Thailand, Laos, Cambodia, Vietnam, Indonesia, Malaysia, Singapore, and Brunei. The traditional emphasis in this region is on aromatic and lightly-prepared foods, using a delicate balance of quick stir-frying, steaming, and/or boiling, supplemented with discrete spices and seasonings, including citrus juices and herbs such as basil, cilantro, and mint.
On The Menu:
Appetizers:
Som tum mamuang – Mango salad with lime juice and fish sauce
Tod mun – Fish cakes with sweet and spicy cucumber relish

Mains:
Gang Kiew Wan Gai – Green curry with chicken and eggplant
Khaw - Jasmine rice

Dessert:
Sankaya – Coconut custard steamed in a whole pumpkin, sliced at the table for everyone to share