Description
Positive Mind Positive Life
If the thoughts that run through your head are mostly negative, your outlook on life is more likely pessimistic. If your thoughts are mostly positive, you're likely an optimist — someone who practices positive thinking.
Positive thinking is a mental and emotional attitude that focuses on the bright side of life and expectspositive results. A positive person anticipates happiness, health and success, and believes he or she can overcome any obstacle and difficulty.
The positive thinking that usually comes with optimism is a key part of effective stress management. And effective stress management is associated with many health benefits. If you tend to be pessimistic, don't despair — you can learn positive thinking skills.
Positive thinking often starts with self-talk. Self-talk is the endless stream of unspoken thoughts that run through your head. These automatic thoughts can be positive or negative. Some of your self-talk comes from logic and reason. Other self-talk may arise from misconceptions that you create because of lack of information.
Sources:
www.successconsciousness.com
http://www.mayoclinic.org/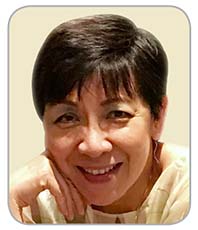 Speaker: Angie Chew (Principal Mindfulness Trainer, Brahm Centre)