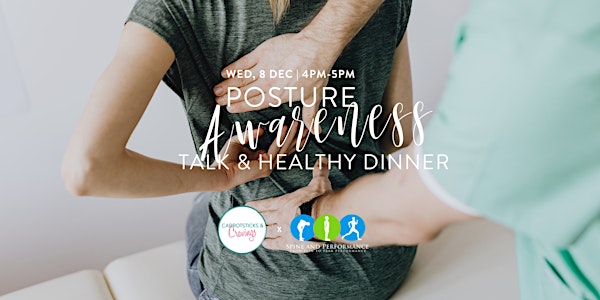 Posture Awareness Talk + Healthy Dinner
Ergonomics 101: Work-from-home Edition
About this event
POSTURE AWARENESS TALK (VIRTUAL):
Let's talk about posture and ergonomics, especially when working from home or in office. Conducted by Dr. Tomassini, a U.S.A. trained Doctor of Chiropractic, with a sound background in fitness and nutrition.
Join us for a posture awareness talk focused on your posture and healthy dinner delivered to your doorstep.
Healthy Dinner (choose 1 from Main and Drink):
Main - Signature Smashed Avo with any add-ons - poached eggs/smoked salmon/leg ham OR Happy Vegan Avo OR Manwich
Drink - Coffee OR Fresh Coconut OR Fresh Orange Juice
Dessert - Peanut Butter Cup
First 14 to sign up will receive a wellness CSC Anniversary goodie bag.