Power Your Startup Operating System Using No-Code Part 2
Discover and learn the basics tech skills on Power Your Startups Operating System Using No-Code.
About this event
Welcome to Community Tech Workshop
Community Tech Workshop is a programme designed to help the community to learn and upskill talent with current and latest technology tools available. It is expected that the course will boost digital skills, enabling us to create more tech talents in Malaysia.
In this session, participants shall learn hands-on no-code software development platform that allows even non-technical employees to build and deploy their own prototype applications without writing a single line of code.
This platform provides features with a simple user interface with drag-and-drop function, letting you easily visualize the development process and define the underlying business logic.
Come and join Mr Jason Chew on Power Your Startup Operating System Using No-Code. Throughout this session, you will gain :
KEY TAKEAWAYS
Overview of no-code and the codeless movement
Deep dive into how to power up your startup operating system and scale your startup effectively
How to create an omni-channel outreach for your startup and how to manage your data effortlessly using no-code
Examples of no-code tools that are affordable and easy to learn
AGENDA
9.50 am: Audiences to check-in via zoom
10.00 am: Start - What is operating system using no-code and how it can benefit your startup
10.35 am: How to build digital products as a non-technical individual
11.10 pm: Examples of no-code tools that can help you power your startup operating system
11.45 pm: Q&A by online audiences
12.00 pm: End of Session
WHO SHOULD ATTEND?
Developer
Mobile Developer
Android
IOS
Tech talent
UI/UX
Startups
Freelancer
Gig Economy
Students
SPEAKER
Jason Chew - Co-Founder of HeyOmni and Founder of Codeless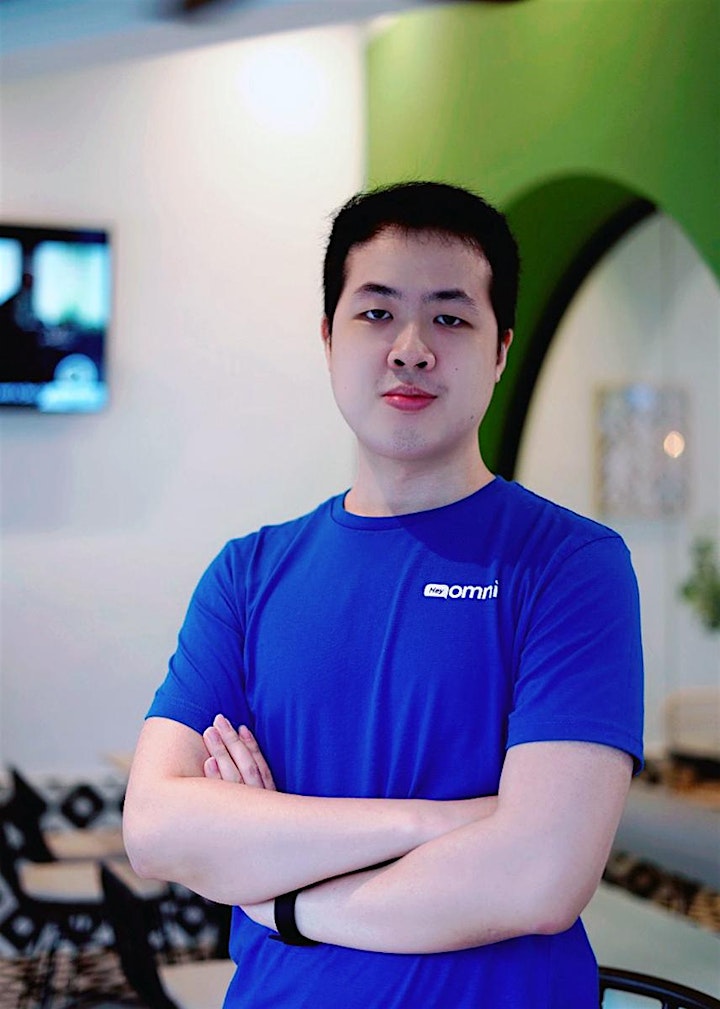 Jason Chew is a serial entrepreneur and is currently running HeyOmni, a data analytics company that he founded back in 2019. Currently based in Kuala Lumpur and with extensive experience in managing digital transformation for SME-corporate engagements, he is actively helping businesses scale fast in today's digital world.
With a background in software development, Jason is passionate about building great digital products and is currently championing the no-code movement in Malaysia where he mentors non-technical individuals on how to build applications without touching a single line of code.

Organizer of Power Your Startup Operating System Using No-Code Part 2