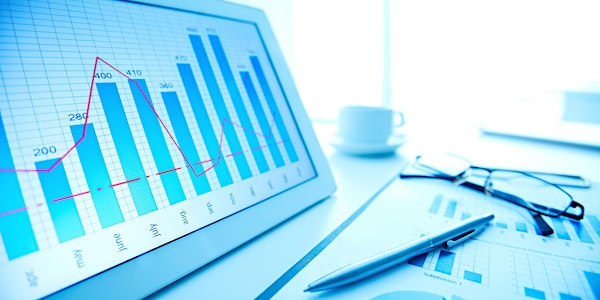 Powering Next-Generation Compliance Through Advanced Analytics and AI
Thailand Standard Time 8.45 am -10.00 am
Refund Policy
Contact the organiser to request a refund.
About this event
Powering Next-Generation Compliance Through Advanced Analytics and AI
Harnessing cutting edge technologies for real-time screening, reducing risks and false positives, safeguarding reputations and strengthening compliance
In today's global economy, financial institutions face an ever-changing and increasingly complex regulatory environment. The current pandemic is highly likely to compound the situation, bringing yet-another consumer credit crisis and several high-profile compliance breakdowns after that.
With increased emphasis on consumer protection, the regulatory agencies are focused on institutions' customer practices and regulatory compliance performance like never before.
Over the past few years, the volume of regulations has risen dramatically. Larger multinational banks have to comply with enormous complex national and international regulations that in some cases get even more complicated due to individual regulator's discretion and judgment. Even local and smaller banks face the same dilemma.
Many regulations are broad and still evolving and yet, have stringent implementation guidelines mandated.
Moreover, compliance failure can result in litigation, financial penalties, regulatory constraints, and reputational damage that can strategically affect an organisation.
This points to questions:
Do financial institutions have what it takes, to enhance automation, enable real-time screening, reduce false positives, modernise financial crime analytics for stronger compliance?
With increasing regulatory scrutiny, are the compliance professionals equipped to future proof their organisations to address new threats while being mindful of the increasing cost of compliance?
To meet increasing compliance expectations, financial institutions need to focus on building a well-structured compliance management model that can deal with evolving regulations, identify unknown risks, harness the benefits of technology and reduce the cost of compliance.
Enhancing AML Monitoring and Driving Operational Efficiency
Digital transformation and artificial intelligence are undeniably changing the Anti-Money Laundering landscape. The need to modernise AML processes, coupled with a regulatory push towards innovation, is driving financial institutions to enhance AML monitoring & drive operational efficiency.
The manual and semi-automated nature of current AML compliance efforts slow down processing timelines and impact business productivity.
The immense volume of data that financial institutions are expected to comb through to meet regulatory requirements to detect and report suspicious activity becomes a daunting challenge.
The data is usually diverse and subpar. It's common for systems to use only a subset of available data when generating alerts. Traditional transaction monitoring systems are unwieldy to maintain and rely on rules and thresholds that are easy for criminals to test and circumvent.
Investigation processes tend to be highly manual, from gathering the supporting data for a case to submitting a complete SAR (suspicious activity report). Meanwhile, the money launderers are working night and day to remain hidden, constantly engineering new ways to conceal the flow of funds.
Traditional anti-money laundering (AML) and combating the financing of terrorism (CFT) tools and tactics take longer and cost more than they should.
To fortify the defence, financial institutions need ways to:
Automate tasks that formerly required human intervention, such as disposition of alerts
Detect more risk and effectively prioritise it with sophisticated analytics techniques
Provide richer context for investigations with access to more comprehensive insights
Enable real-time screening and monitoring to cut out financial crimes and prevent them from taking place in the first instance
Reduce false positives, become more efficient by automating anti-money laundering detection
OpenGov is pleased to invite you to our exclusive OpenGovLive! Virtual Insight aimed at imparting knowledge on how financial institutions can apply real-world AI & analytics applications to ensure a world-class integrated banking system that contributes to improve customer experiences, enterprise profitability, manage risks, strengthen regulatory compliance, decrease the cost of compliance and create value from data.
This session serves as a great peer-to-peer learning platform to gain insights and practical solutions to understand the value of cutting-edge technologies available to automate tasks, monitor suspicious activity, customer due diligence, watch-list filtering, investigations case management, detect anomalies to thrive in a rigorous regulatory environment.
We will be discussing:
Harnessing advanced analytics and AI technologies to enable a proactive, robust and unified strategy for an enterprise-wide compliance mechanism
Delivering high-performance analytics and multiple detection methods to monitor more risks in very large data volumes
Leverage technology solutions to enhance the integration and effectiveness and reduce the costs, of compliance program processes
Integrating automation, AI and machine learning into financial crime programs and leveraging potential efficiencies
Addressing these challenges and staying abreast of changing regulatory requirements, expectations and industry practices
Transaction monitoring for suspicious activity and reducing false positives using technology advances
Developing new techniques for sound compliance practices
Strategies to break down data silos, adjust to shifting regulations, and safeguard against present and future risks
Discussing intuitive supervised and unsupervised machine learning-based models to offer out of box processes
Standardising and managing strategic and operational risks and consolidate information into an enterprise-wide view of risk to strengthen governance and foster trust
Who should attend:
Chief Legal Officers
Chief Compliance Officers
Heads of Fraud and AML
Chief Risk Officers
Head of KYC / Monitoring & Screening
Head of Fraud Prevention and Analytics
Head of Investigation
Head of Customer Experience – Fraud & Security
Heads of Cybersecurity