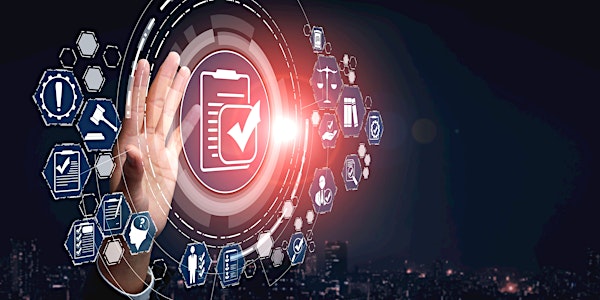 Powering The Future of Citizen Services with Advance Digitisation
Malaysia Standard Time 8:55 AM-11:10 AM (GMT+08:00)
When and where
Location
Pulse Grande Hotel Jalan Putra Perdana Putrajaya, Wilayah Persekutuan Putrajaya 62000 Malaysia
About this event
Innovative benefits with new technologies to offer better citizen services
Prime Minister Datuk Seri Ismail Sabri Yaakob is leading the drive to deploy more catalytic projects in support of the nation's objective of becoming a regional leader in the digital economy by 2030. Serving as the chair of the Digital Economy and Fourth Industrial Revolution Council, he is encouraging inclusive, high-quality growth through national digitalisation initiatives that are in line with the Shared Prosperity Vision 2030.
The Malaysian government is committed to taking the lead in developing its digital economy for which MyDIGITAL was developed to complement and achieve these national development plans.
The government is currently focusing on enhancing the delivery of public services by enabling dedicated digital technology. It aims to broaden the breadth and quality of public services and enhance e-government portals to become more effective by tracking and analysing progress. State and local government agencies have to deliver improved services to citizens while stretching taxpayer ringgit as much as possible.
To achieve this, data services must leverage traditional data by improving its resilience, availability and validity as well as by introducing metadata-like aspects that are not usually featured. Technology leaders in the public sector should concentrate on achieving data outputs including organisational, transferrable and procedural data.
Agencies can better utilise their current IT assets by adopting new technologies, freeing up manpower to concentrate on modernisation initiatives like cloud-native development and hybrid cloud. The enablers include tools like data modelling, analytics, artificial intelligence (AI) and machine learning (ML) software.
Public Sector must utilise technology to modernise services for the future by:
Preparing a strategy for handling data-sharing situations
Creating data-sharing guidelines and contracts
Incorporating privacy, data security and data minimisation
Establishing access-controlled, secure systems
Gaining expertise in cloud computing on any platform
The rising need for cloud computing has made it possible for any platform to be usable and accessible. However, the level of security, automation, synchronisation, scalability and simplicity required will affect which platform to integrate.
Moreover, the public sector has to take into account designs that can promote innovation through quick modifications and the capacity for quick testing and failure.
Utilising the cost-saving and potential of open-source
Open source has innovative technology that enables public sector digital transformation initiatives and is demonstrably more robust and secure. With the increasing usage of container- and microservices-based methodologies, it will be crucial to pick a platform that is economical and has optimised hardware needs.
Maximising the potential of automation in the public sector
Automation can hasten the process of digital transformation by increasing productivity and guaranteeing the effectiveness of services like licence applications, tax filing and procurement procedures. The developer experience must now be made simpler so that developers can concentrate on writing code, creating products and solving operation problems without having to worry about underlying infrastructure and platforms.
OpenGov Asia is pleased to invite you to an exclusive OpenGov Breakfast Insight aimed at imparting knowledge of the current implementations and measurements in the public sector digital transformation advancement journey towards Shared Prosperity Vision 2030.
OpenGov Breakfast Insights are concise, to-the-point, strategic-level discussions designed to bring learning to the highest level! The unique proposition of an OpenGov Breakfast Insight is the integration of cutting-edge insights from our expert speakers and interactive discussion among the participants.
This special session will cover the insights and provide useful strategies for implementing cutting-edge technology on:
KEY pillars need to implement efficient data-sharing policies and agreements for Malaysian government agencies
STRATEGIES to handle data-sharing settings to meet the needs of citizens
EFFECTIVENESS of using multi-cloud managed by common platforms and protecting privacy
CUTTING-EDGE technology that improves data minimisation, data security and privacy
TECHNIQUES for dynamically and economically optimising IT operations and infrastructure
INNOVATIVE digital methods for future planning and real-time information for decision-making
EFFICIENT ways to use data analytics, machine learning, artificial intelligence (AI), and modelling (ML)
RISK mitigation and required technological developments for secure systems with restricted access
Who should attend:
Chief Innovation Officers
Chief Technology Officers
Chief Digital Officers
Chief Information Security Officers
Directors and Heads of Transformation
Directors and Heads of Information Technology
Directors and Heads of Digital
Directors and Heads of Data
Directors and Heads of Cybersecurity
Directors and Heads of Innovation
Directors and Heads of Application