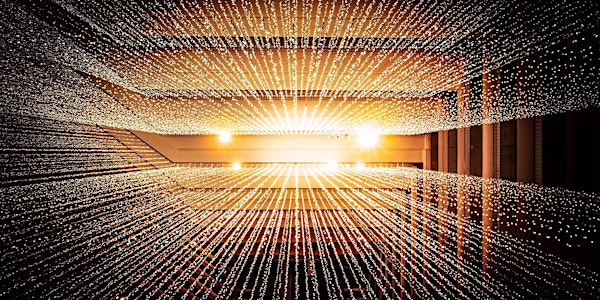 Powering up Digital Transformation for Malaysian Public Sector
8.45 am to 10.15 am Malaysia Standard Time, GMT +8
About this event
Powering up Digital Transformation for Malaysian Public Sector
Levelling up on the digital transformation milestones and advance to the next phase
Malaysia's government is dedicated to lead the country's digital economy by fostering inclusive, high-quality growth through national digitalisation measures that are in line with the Shared Prosperity Vision 2030. MyDIGITAL was created to support these national development policies to achieve this.
The government is currently concentrating on improving public service delivery by enabling Public Sector digital technologies to expand the scope and quality of public services, as well as improving e-Government portals to become more efficient by monitoring and analysing progress.
The adoption of cloud technologies, which can play a critical role in enabling the rapid transition to remote working and scaling up Public Sector services to meet surging demand, has been accelerated thanks to the pandemic. It has forced the Public Sector to optimise IT architecture and processes and has accelerated the adoption of cloud technologies which play a critical role in enabling the rapid transition to remote working, managing technological risks and scaling up government services to meet surging demand.
In addition, the Public Sector collects performance data regularly to provide insights that can be used for future planning and decision-making. This initiative will result in a progressive Public Sector that uses pertinent citizen data to move toward more proactive and, possibly, predictive service delivery.
It is evident that transparency, accuracy and accountability will all be improved as a result of a successful Digital Transformation programme; thereby ensuring the Malaysian citizens benefit from an improved democratic process.
Developing skills in the utilisation of cloud on any platform
The growing demand for cloud technology has enabled usability and accessibility with any platform. However, deciding which platform to integrate will be influenced by the level of security, automation, synchronisation, scalability and convenience necessary. Nevertheless, Public Sector should also consider architectures that can enable innovation with rapid changes and the ability to test and fail fast.
Exploiting the open-source potential and cost savings
Enterprise Open source is demonstrably more stable and secure, with innovative technologies that support Public Sector digital transformation projects. It will be important to choose a platform that is cost-effective and has optimised hardware requirements through growing use of platform, containers and microservices-based techniques.
Incorporating automation into the Public Sector to its full potential
The journey toward digital transformation will be accelerated by automation, which will boost productivity and ensure the efficiency of services such as licence applications, tax filing and procurement processes. It is now critical to simplify developer experience so that they can focus on writing their code, developing products, solving business problems without worrying about underlying infrastructure and platform.
The hybrid cloud serves as a versatile platform for operating apps and workloads
The exposure and utilisation of a unique mix of public and private cloud resources provide the Public Sector with the luxury of selecting optimal cloud for each application or workload and moving workloads freely between the two clouds as circumstances dictate.
OpenGov Asia is pleased to invite you to an exclusive OpenGovLive!Virtual Breakfast Insight aimed at imparting the current advancements and measurements in the Public Sector digital transformation journey towards efficiency.
OpenGovLive! Virtual Breakfast Insights are concise, to the point, strategic-level discussions designed to bring learning to the highest level! The unique proposition of an OpenGov Breakfast Insight is the integration of cutting-edge insights from our expert speakers and interactive discussion among the participants.
This unique session will present practical methods and real-time case studies of how an advance Public Sector digital transformation strategy will drive the future of the nationwide MYDIGITAL agenda with greater speed, scalability, stability and will explore:
The key pillars for a Digital Transformation strategy
The benefits and complete functionality of utilising multi-cloud managed through common platforms and microservices architecture
Methods for optimising IT infrastructure and operations that are both dynamic and cost-effective
Digital techniques that are out of the box for future planning and decision-making
Methods to drive the Public Sector towards a more proactive role
Modernising open architectures and IT frameworks to effectively automate procedures
Identifying risks and technological current requirements to ensure the digital transformation journey run smoothly
Who Should Attend:
Chief Innovation Officers
Chief Technology Officers
Chief Digital Officers
Chief Information Security Officers
Directors and Heads of Transformation
Directors and Heads of Information Technology
Directors and Heads of Digital
Directors and Heads of Data
Directors and Heads of Cybersecurity
Directors and Heads of Innovation